There are *more* new "Gilmore Girls: A Year in the Life" images, and keep them coming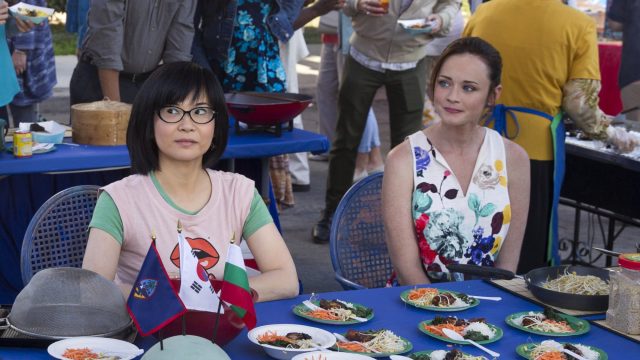 Another day, another few more glorious Gilmore Girls picture to hold us over for the next 37 days. The Netflix revival, A Year in the Life lands on the site next month, and for the past few weeks the streaming site has been sprinkling us with all sorts of Gilmore Girls goodies. First, there are new posters for the series, and a new featurette, and now, a few more pictures. There's no such thing as TOO many Gilmore Girls teasers.
These two new images are coming to us from the second episode of the revival, aka "Spring." It appears as if there some sort of Stars Hollow ~event~ going on (festival? Charity fundraiser? Just something for the hell of it?) and both Rory AND Lane have been roped into helping out.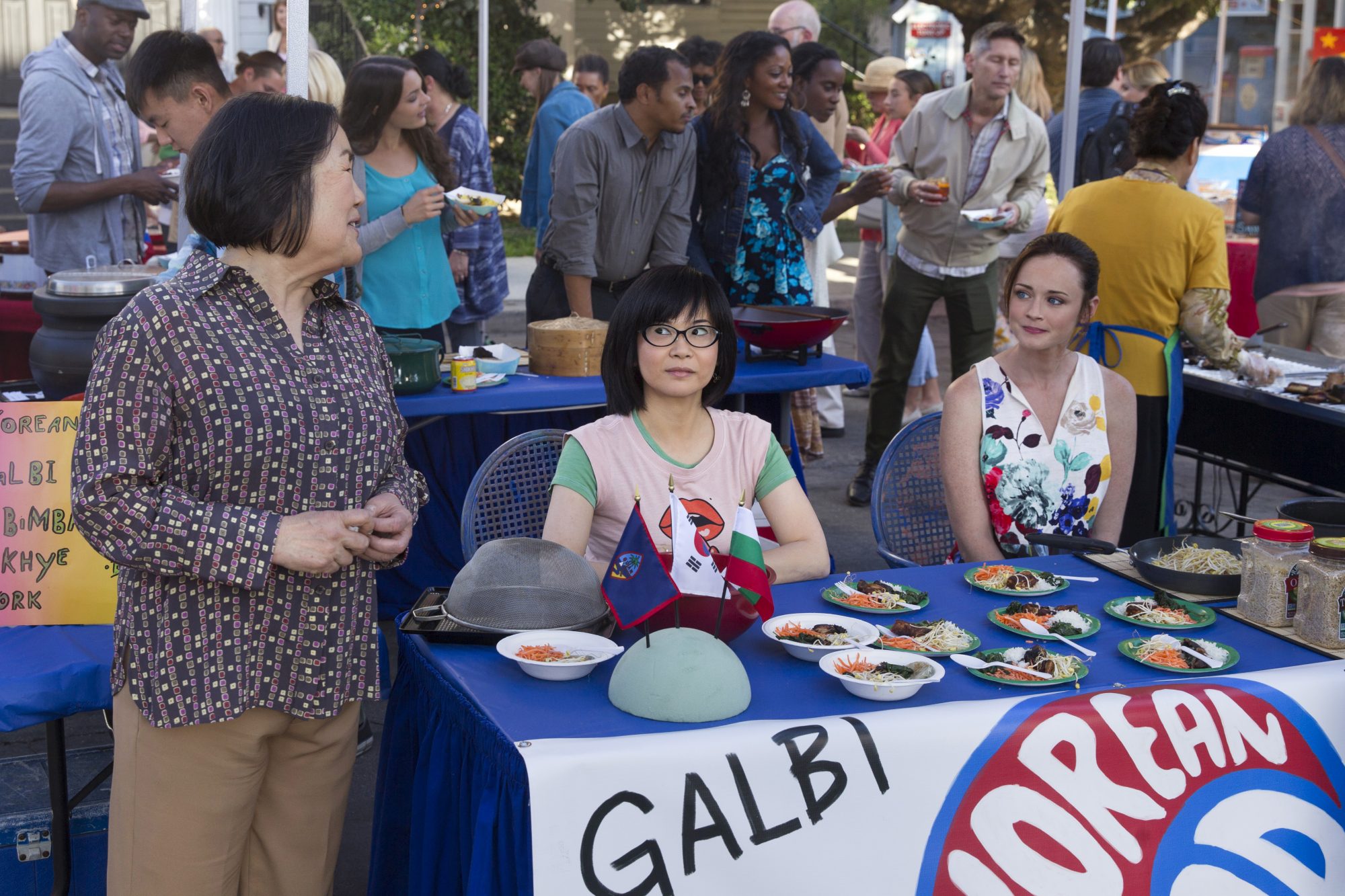 It's so good to see Lane back again! We're also seriously loving her short new 'do. Very sophisticated.
And, uh, hey Mrs. Kim. We promise we're behaving.
The other new picture appears to be from the same day and the same event because Rory is wearing the same shirt.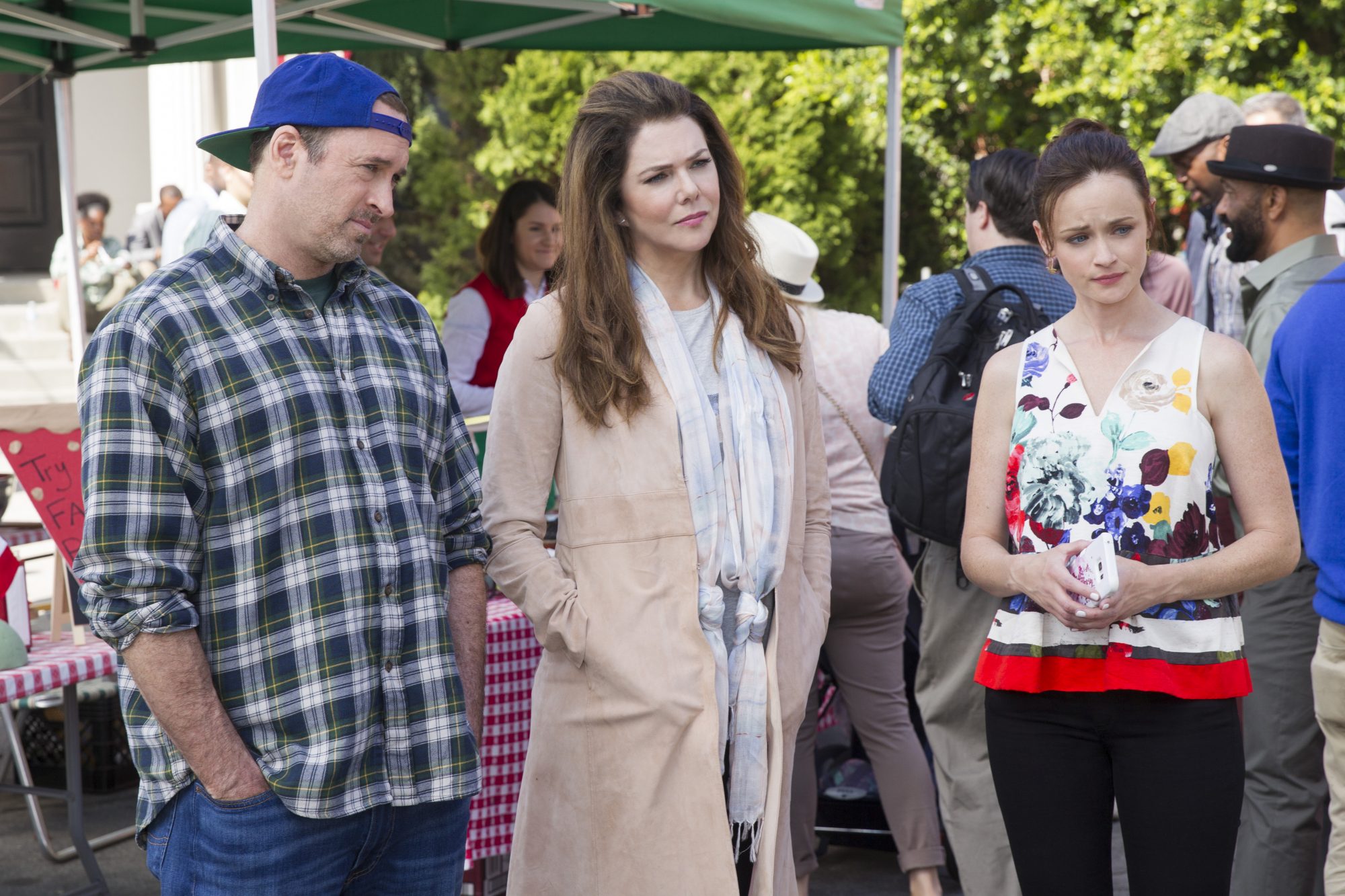 Neither one of these images reveals a whole lot about what's going on during "Spring," but suddenly we really need to go buy a long, tan trench coat to channel everything about Lorelai's current look.
It's impossible tell who/what Luke, Lorelai, and Rory are looking at, but from their perplexed expressions, let's go ahead and assume it's Kirk.