More 'Bobs Burgers' is headed our way!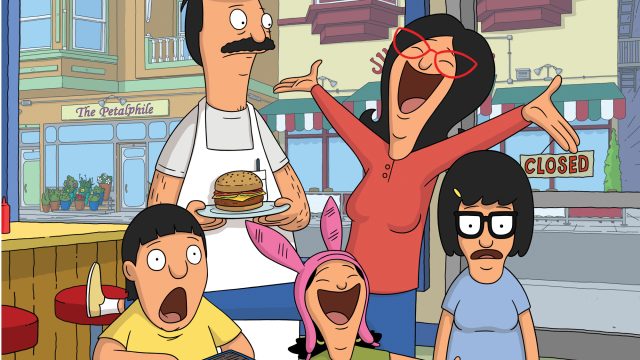 Fans of the Belchers, we have great news! Bob and his family will be returning for another TWO seasons of weirdness on Bob's Burgers, as Fox has officially renewed the show for a seventh and eighth season!
"Six seasons in, the Belchers have become one of America's most beloved TV families," David Madden, president of entertainment over at Fox, said in an announcement.
You're darn right they are David! The Belchers are nothing short of amazing. Bob (voiced by H. Jon Benjamin) and his wife Linda (John Roberts) are constantly giving us relationship goals as they muddle (and for Linda, sing) their way through owning and managing a diner. And their kids are nothing short of icons, from the completely strange Gene (Eugene Mirman) to the mastermind Louise (Kristen Schaal).
But let's be honest, the real hero of the show is the oldest child, Tina (Dan Mintz), who loves butts and her classmate Jimmy Jr, and is by far one of the coolest cartoon kids to ever grace our TV screens.
"Bob's Burgers is hilarious, warm, smart, inventive — critics love it and so do fans," Madden continued. "Loren [Bouchard, the show's creator], Jim [Dauterive, executive producer and writer] and the brilliant voice cast continue to surprise us in the best ways, and we look forward to seeing what Bob and the family will cook up in seasons Seven and Eight."
We can hardly wait!
(Image via Fox)
Related: