More American teens are not getting treatment for depression, and that's a problem
A new study says the number of teens going untreated for depression is on the rise.
For youth between 12 and 17 years old, depression increased from 8.7 percent in 2005 to 11.3 percent in 2014, according to the study published in Pediatrics.
Data also shows that for adults between the ages of 18 and 25 (helloooo, millennials) depression increased from 8.8 percent to 9.6 percent during that time.
But as more and more teens and young adults experience depression, the number of people getting treated for mental illness remains the same.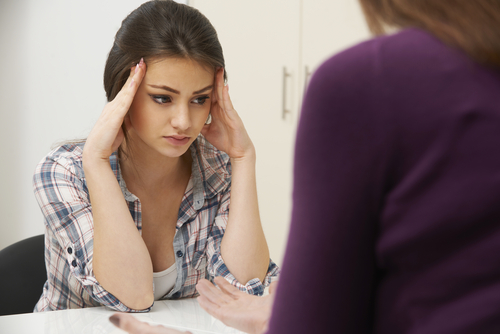 [quotes]"Many children do not tell their parents about their depressive symptoms, they may not even recognize them as such," said lead researcher Dr. Ramin Mojtabai.[/quote]
Mojtabai says parents should pay attention and look for signs of depression in their kids. Signs include: Social withdrawal, long periods of sadness, anger outbursts, changes in appetite and weight, and suicidal ideations or gestures.
We hope the study will shine a light on depression and help more teens get the help they need.