MoonPie's official Twitter account is winning the internet, one sad tweet at a time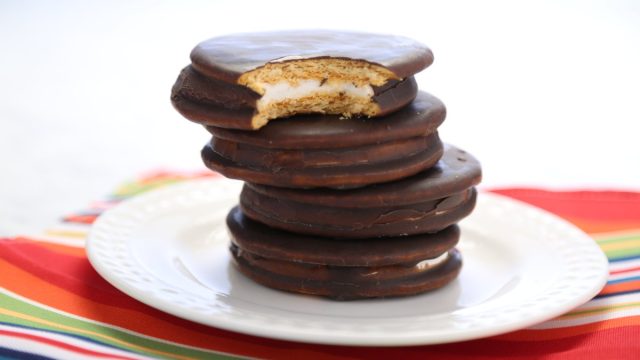 MoonPies, everyone's favorite marshmallow and chocolate dessert, have been around since 1917. They're what your grandma ate when she was a kid. They're classic, to say the least. While physical MoonPies have made history in the dessert world, the MoonPie Twitter account is making virtual history as we speak. Who knew a 100-year-old snack could be so sassy?
The MoonPie Twitter account puts out similar content to that of Denny's Twitter account. Both offer up thought-provoking tweets like Denny's recent number: "mmm, fall flavors…pumpkin, cinnamon, leaf, mitten, darkness." And both accounts have us laughing until our ribs hurt.
The brand's Twitter is currently flying under the radar with just over 50,000 followers. It's a half-official Twitter page for a huge national brand and half-personal Twitter account for whomever is behind the virtual curtain.
Who are you? Reveal yourself, MoonPie masquerader!
Although, to be fair, if we did find out who's behind this account, the charm might be lost. There's something so glorious about the anonymity and mystery behind these hilarious, sometimes-cryptic, sometimes-profound tweets.
The life advice we get from the account is truly beyond compare. We've been waiting for someone to help guide us through the darkness that is dealing with our friend Jessica.
And MoonPie is there for us when we're sad.
Because they know what low points feel like.
And listen here, pal — if you don't like the content that's being dished out, then there's the door.
Plus, we now know for sure that MoonPies taste good.
We're certain the inventor of MoonPie had no idea what his brand would be doing 100 years later. But we're in agreement with the brand about the following:
Too true, MoonPie. Too true.
If you love comedy and food-related content, follow MoonPie on Twitter for a daily dose of both. We don't know who you really are, MoonPie, but we love you.