"Moonlight" is the lowest budget film to ever win an Oscar for Best Picture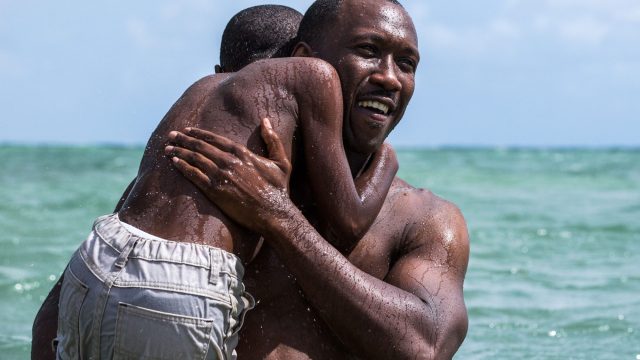 Last night at the 2017 Academy Awards, there was certainly a lot of drama that ensued. But rather than putting all of our attention on the fact that La La Land was mistakenly given the Oscar for Best Picture, let's relish in the fact that Moonlight took home the honor at the end of the day — and the cast and crew deserved every minute of it.
Adapted from a play by Tarell Alvin McCraney called In Moonlight Black Boys Look Blue, Moonlight is the kind of film that stays with you long after the credits are done rolling. It's about a boy growing up in Miami, trying to come to terms with his gay identity and his drug-addicted mother — all the while being bullied and put down for who he is. It won Best Adapted Screenplay (Barry Jenkins and Tarell Alvin McCraney) and Best Supporting Actor (Mahershala Ali). The most astonishing fact about the Best Picture of 2017, though, is the fact that it was made with only $1.5 million, which makes it the lowest budget movie to ever win Best Picture.
To put it into perspective for you, La La Land cost $30 million to shoot, Hacksaw Ridge $40 million, and Arrival $47 million. Moonlight, on the other hand, was a small-budget indie film that felt more arty than blockbuster. Where other big-budget movies wow with their intricate sets and jaw-dropping technology, Moonlight instead relied on vulnerable performances, intimate cinematography, and a carefully crafted script. It was a work of poetry more than anything else.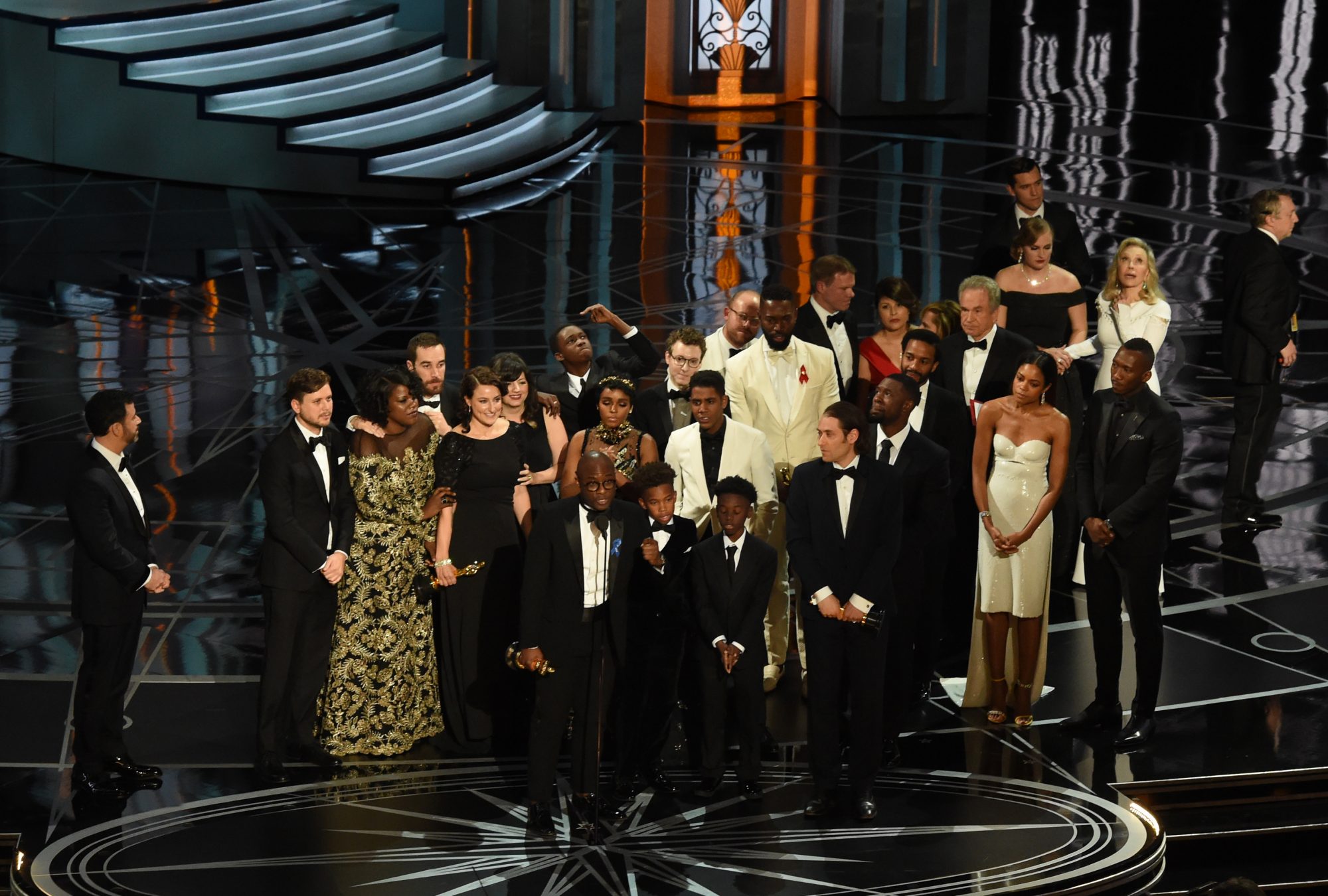 The entire shoot for Moonlight only took 25 days, but Barry Jenkins said the film had been in the making for three and a half years. Although the Oscar for Best Picture wasn't presented in the most ideal way, the cast and crew of Moonlight embraced each other and celebrated their success, bringing tears to our eyes. For them to come this far on such a small budget speaks volumes to their genius and their passion for the project. It's a triumphant moment for the indie industry in general — but particularly for people of color who don't have the same opportunities to make blockbusters as others of privilege might.
Most importantly, it's a reminder that we really don't need that much money to tell stories that are left out too often from the Hollywood narrative. In fact, it should inspire filmmakers everywhere to go off the beaten path and make more room for these kinds of stories.