7 places in Monterey you HAVE to visit if you're planning your own Big Little Lies trip
Okay, sure, the Monterey of Big Little Lies is full of dark deeds, from manslaughter to community theater sabotage. But the gorgeous seaside peninsula itself is basically the show's secret supporting character, and, oh, how dreamy it is. If you're already missing the series as much as we are, you might be fantasy-planning a romantic escape to Monterey, and we are so pro this.
There are tons of gorgeous spots, stunning vistas, and charming B&Bs in Monterey, but here's a list of unmissable sites for the BLL superfan.
Don't forget to let your Meryl scream out when you finally reach the coastline.
1The Monterey Bay Aquarium
Thoughtful mom Jane takes little Ziggy here for a breather between bullying accusations, and what a gorgeous place it is. You, too, can feel stress melt away by standing in front of the Open Sea exhibit, with its 90-foot long tank displaying hammerheads, sea turtles, and hypnotic schools of fish.
2Fisherman's Wharf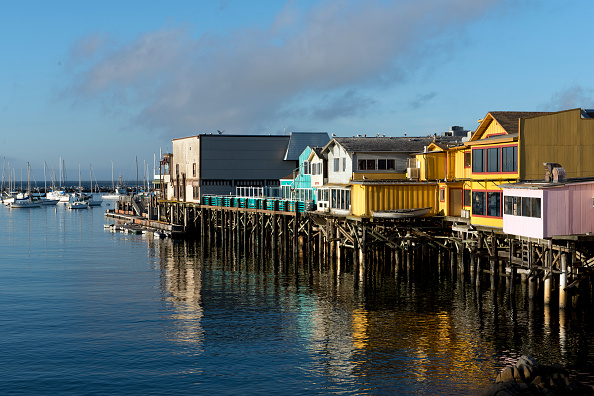 The spot where Maddie, Jane, and Celeste coffee up is a famed collection of shops, cafes, and wildlife tours. While Tom's cafe isn't real, there's plenty of places to wet your whistle on the wharf, and catch a glimpse of otters, harbor seals, and sea lions.
3Garrapata State Park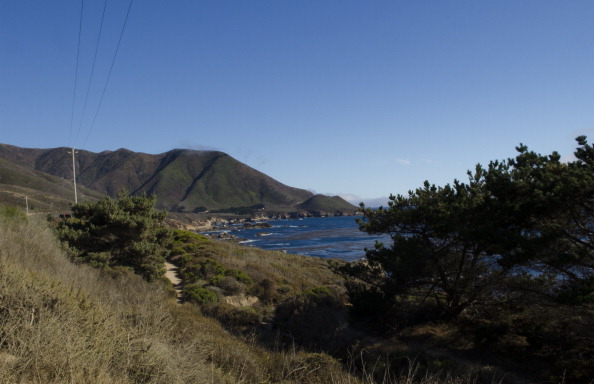 Jane's running scenes actually took place pretty far from Monterey in Garrapata State Park, but for a closer option with the same stunning scenery, check out the Asilomar Dunes.
4Lover's Point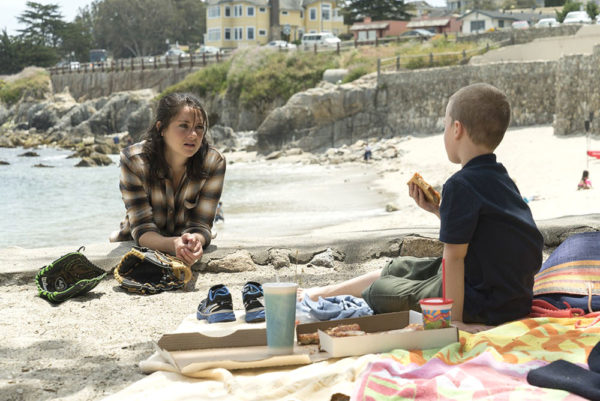 This aptly named ocean point is just around the corner from Monterey in the tiny hamlet of Pacific Grove. A great spot for picnicking (as Jane did with Ziggy) Lover's Point is also an amazing place to spot whales and dolphins (and threaten your wife's ex, like Ed did to Nate).
5The best restaurant patios
As the women of Big Little Lies  know, when your coffee shop is shuttered you move your gossiping to a gorgeous, cozy restaurant patio with ample California wines. Two of the best in the area are the Forge in the Forest, in nearby Carmel, and the beautiful 1833, in Monterey.
6Bixby Bridge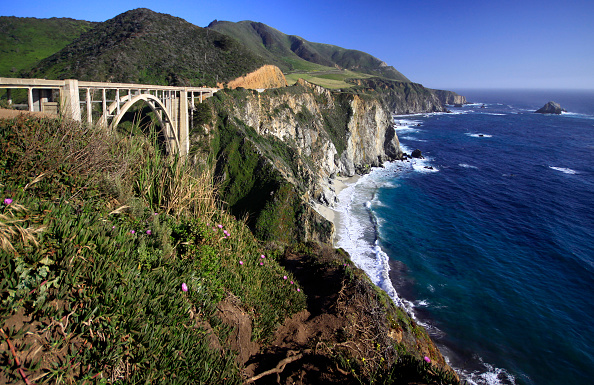 Got your moody, bluesy soundtrack cued up? Well, follow in Maddie's footsteps by driving over this historic bridge on Highway 1. It's a long drive, but part of the stunning trip through Big Sur, which is unmissable.
7Mama Central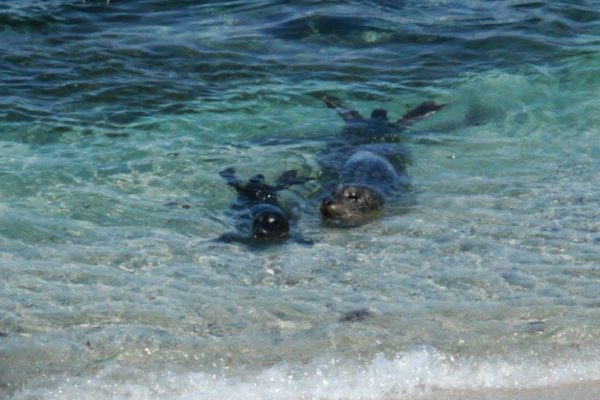 Big Little Lies was all about mamas protecting their kids. And guess what, there's an amazing place you can share in just that experience. Just past the aquarium is the locally known "Seal Beach." Here, hundreds of harbor seals give birth and raise their pups in a sheltered cove. If you visit in April or May, you may actually see a seal bringing her little one into the world. Exactly what is cuter than newborn baby seals? Nothing!
So what are you waiting for, a production of Avenue Q? Accept that you want MOOOOORRRE, because we all do, and make those Monterey moves.