Why we're a little obsessed with the monochromatic makeup trend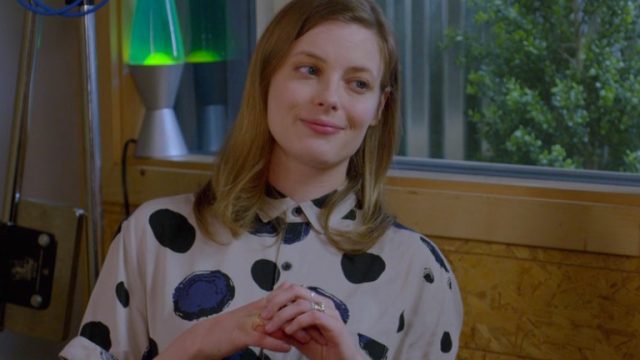 The idea of wearing the exact same color on your cheeks as on your lips sounds like it's taking all the fun out of makeup, right? WRONG. Wearing the same shades of makeup is actually way more fun and so easy. It's called monochromatic makeup and we're obsessed with it.
Look, sometimes it can be really, really hard to figure out exactly what eye shadow goes with the lipstick you want to wear. You definitely don't want to clash or look clownish, but maybe you aren't feeling too experimental. This is where monochromatic makeup comes in to easily save the day.
A monochromatic color scheme is when you choose one base color and work out your other shades from there within that same color family. It's a less obvious version of ombre. It works with nudes, browns and bronzes, pinks, reds, and even oranges. If you're feeling particularly adventurous, you can even do it with purples, greens, grays, and blues. Basically, you can be as fresh-faced or space-age as you want with this trend.
This doesn't mean you have to keep them all the same exact color — you can play with ombre techniques, opting for neon pink on your lips and a soft shade of pink on your eyes (or vice versa). You'll definitely want to play with the intensity of shades, opting for sheer in one area and bold in another, and with the finishes. You can mix satins, shimmers, cremes, and mattes here, going for a shimmery blush and a matte lip, or a matte eye and satin lip. The combinations are pretty endless (and fun to discover).
Let's say you choose to wear purple. You can go with a violet eyeliner, lavender blush, and lilac lips. They're all purple, but they're all different enough that it keeps the look from being basic. If you opt for a more neutral shade, like brown, the same principles apply. You can work a brown lipstick with a chocolaty smoky eye and a few strokes of bronzer on your cheeks.
Many eye shadow palettes are actually already packaged in monochromatic families, so it's time to look at the shades you don't use in your Naked palette. Opting for a monochromatic look is also a useful way to approach and rethink your makeup. Blush doesn't have to just be blush — you can use it as eye shadow, or blend your lipstick out on your cheeks instead of using traditional products. Makeup artists have been doing this for years, but sometimes consumers get so attached to using one product as one thing that we don't even think to use it elsewhere. Just be careful when using lip products near your eyes, as some dyes used in lip products aren't eye safe.