Monica Lewinsky wishes social media had been around in the '90s for this super empowering reason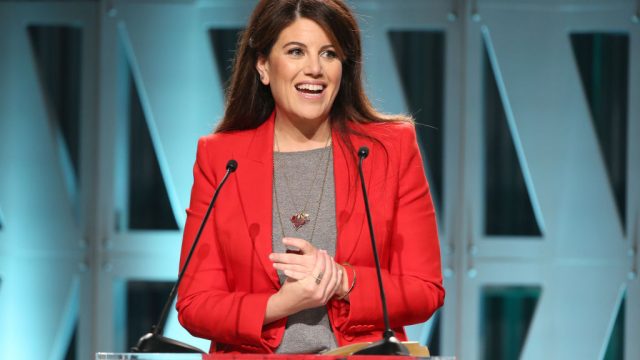 The Bill Clinton/Monica Lewinsky scandal happened over 20 years ago, but its effects are more relevant than ever. During the March 17th episode of HBO's Last Week Tonight, host John Oliver sat down with Lewinsky for a segment on public shaming. Lewinsky, who had an affair with the former president while she was his intern, was publicly slut-shamed for years. She spoke with Oliver about the experience and how it affected her entire life.
"It was an avalanche of pain and humiliation," Lewinsky told Oliver. Because the public took her face and name and ran with it, it was as if they stole her identity. But when Oliver asked if it would be harder to go through the experience today because of trolls on social media, Lewinsky gave a surprising response.
"I think I would have heard some sort of support from people," Lewinsky said. "It might have been a little more balanced."
She added that seeing a single person tweet "I think what you're going through is bullshit" would have meant a lot to her.
"Because one of the things that happens with these kinds of experiences is that you start to disappear; you start to feel like you don't matter," Lewinsky continued. "And I think that when somebody sees you, and just acknowledges your humanity in the smallest way, it really can make a world of difference. And you don't know it could help save someone's life."
Watch the full interview below, starting at 15:39.
Lewinsky also shared some advice for anyone experiencing bullying or slut-shaming.
"You can get through it. It may be hard...but you can move past something like this."
We're glad Lewinsky found support on social media and we admire, now more than ever, that she's such a big advocate for change.