Monica Lewinsky opened up about how the #MeToo movement has made her feel less alone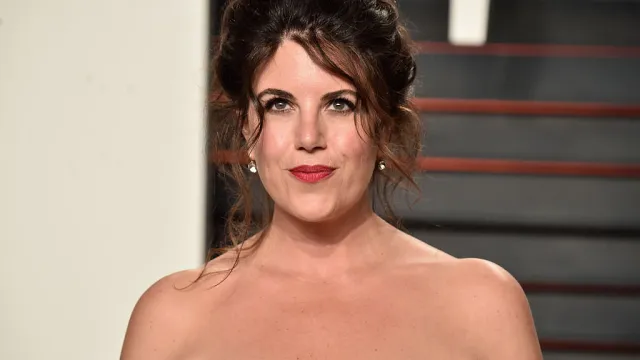 Over the last few months, countless celebrities have opened up about their experiences with sexual harassment and assault in Hollywood. The #MeToo and Time's Up movements have extended well past the entertainment industry, giving voice to those who have experienced sexual abuse in any capacity. Now, another famous voice is speaking up: Monica Lewinsky. Though many parts of her story are already painfully public, she penned a very personal essay to explain how #MeToo and Time's Up have made her feel less alone. The essay, as you imagine, is a powerful read.
Lewinsky, a former White House intern who had an affair with then-president Bill Clinton in the mid-late '90s, expressed that these movements have helped her see what happened with Clinton through a "new lens."
"Until recently (thank you, Harvey Weinstein), historians hadn't really had the perspective to fully process and acknowledge that year of shame and spectacle. And as a culture, we still haven't properly examined it. Re-framed it. Integrated it. And transformed it," Lewinsky's essay reads. "My hope, given the two dec­ades that have passed, is that we are now at a stage where we can untangle the complexities and context (maybe even with a little compassion), which might help lead to an eventual healing—and a systemic transformation."
The Clinton impeachment hearings happened 20 years ago. Though Monica Lewinsky is still dealing with the trauma of the invasive investigation, she credits the #MeToo movement for helping her feel less alone.
"'I'm so sorry you were so alone.' Those seven words undid me," Lewinsky continued. "They were written in a recent private exchange I had with one of the brave women leading the #MeToo movement. Somehow, coming from her—a recognition of sorts on a deep, soulful level—they landed in a way that cracked me open and brought me to tears. Yes, I had received many letters of support in 1998. And, yes (thank God!), I had my family and friends to support me. But by and large I had been alone. So. Very. Alone. Publicly Alone—abandoned most of all by the key figure in the crisis, who actually knew me well and intimately. That I had made mistakes, on that we can all agree. But swimming in that sea of Aloneness was terrifying."
Monica Lewinsky also said that if the scandal had happened today, because of the movement, her recovery may have been different.
"Isolation is such a powerful tool to the subjugator. And yet I don't believe I would have felt so isolated had it all happened today," the Monica Lewinsky Me Too essay continues. "One of the most inspiring aspects of this newly energized movement is the sheer number of women who have spoken up in support of one another. And the volume in numbers has translated into volume of public voice."
She credits social media as being a "savior" in many ways, because it helps women find others who have experienced the same things.
"If the Internet was a bête noire to me in 1998, its stepchild—social media—has been a savior for millions of women today (notwithstanding all the cyberbullying, online harassment, doxing, and slut-shaming)," Lewinsky wrote. "Virtually anyone can share her or his #MeToo story and be instantly welcomed into a tribe. In addition, the democratizing potential of the Internet to open up support networks and penetrate what used to be closed circles of power is something that was unavailable to me back then."
false
Lewinsky's essay ended by thanking those who have already come forward with their stories.
"I—we—owe a huge debt of gratitude to the #MeToo and Time's Up heroines. They are speaking volumes against the pernicious conspiracies of silence that have long protected powerful men when it comes to sexual assault, sexual harassment, and abuse of power."
Thank you, Monica, for continuing to speak up.