Monica Lewinsky is fighting cyberbullying with these new emojis
As an anti-bullying ambassador to Bystander Revolution, Monica Lewinsky is constantly thinking of new ways to battle bullying. Texting, comments, and anonymous messaging can turn into platforms for hate. One of the main problems, Monica writes in a recent Vanity Fair article, is that those witnessing cyberbullying aren't sure how to reach out. However, she thinks she might have a solution.
The article reads:
Monica teamed up with Vodafone to create the #BeStrong emoji keyboard app, a set of symbols (she describes them as "modern-day cave paintings") meant to convey support. Sending a #BeStrong emoji is a quick way to comfort someone even if you don't quite have the words.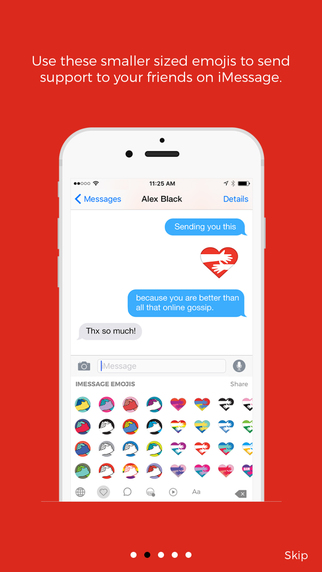 She continues:
Clearly, we need these emojis now more than ever, and as a part of World Safer Internet Day, they're available right now in the app store. It's easier than ever to let someone know they're not alone.
The app is free, you can check it out here.