Monica from "Friends" is ALSO getting a new show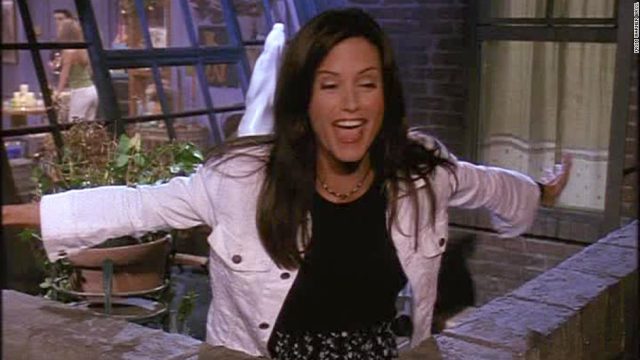 Yesterday, we were super excited (but also LOLing at the irony) when we found out that Friends star Matt LeBlanc (Joey) will be starring in a show called I'm Not Your Friend. Now, it turns out that he's not the only former Friends cast member to be getting great news.
Monica — sorry, we mean, Courteney Cox — is the subject of some awesome news in the pilot world. Fox has ordered Charity Case, which will be starring Courteney as Hailey, a widow who inherits her billionaire husband's charity after he passes away, but soon finds out just how messy that world can be. As if a show starring Courteney isn't rad enough news, she will also be executive producer, because the world is a wonderful place.
Courteney hasn't been away from TV for terribly long, as her last show, Cougar Town, just ended last year — and we hope she keeps on giving us new material, because we just can't get enough of Monica. And it seems as though good news is happening for all of the Friends stars. On top of I'm Not Your Friend, Matt will be co-hosting BBC's Top Gear, making him the first non-Brit to do so in almost four decades; Matthew Perry (Chandler) is currently starring on The Odd Couple reboot; Lisa Kudrow (Phoebe) is currently busy with her own show, The Comeback; David Schwimmer (Ross) is currently starring as Robert Kardashian in American Crime Story, the FX mini-series based on the infamous OJ Simpson trial.
Hey Rachel / Jennifer Aniston, we're waiting for your good news. After all, we'll always be there to celebrate all the good things happening for the gang.