This mom told her kid's school that her daughter is "done with homework" forever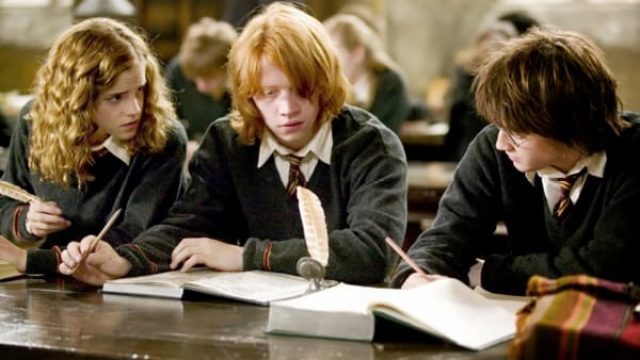 We've probably all had a love/hate (mostly hate) relationship with homework, but rarely do we hear of parents intervening to request less work for their child. Well, Quebec mom Bunmi Laditan has written an essay on homework — specifically on how her 10-year-old daughter gets way too much of it and how she's no longer going to make her do it.
"Is family time not important? Is time spent just being a child relaxing at home not important? Or should she become some kind of junior workaholic at 10 years old?" she wrote in a follow-up Facebook post.
"Did you know that in Finland homework is banned? And that they have the highest rate of college bound students in all of Europe? Children do not need hours of homework time to succeed yet we act like sitting at a kitchen table after a full day at school somehow makes sense. It does not. IT DOES NOT. IT. DOES. NOT."
Here's the full post and e-mail.
"She's in school from 8:15am-4pm daily so someone please explain to me why she should have 2-3 hours of homework to do every night? Children need downtime after school the same way adults need downtime after work."
When put like that, it's easy to see her concern. In a separate post, Laditan clarified that this wasn't at all an attack on Maya's teachers, whom she calls "incredible." She's simply worried that the system isn't working for her family, as her daughter is being "filled with so much stress at age 10."
Although Laditan told People that she hasn't received much feedback from Maya's school yet, Maya was in good spirits about the new plan. "Instantly it was a weight off her shoulders," she said.
And while some out there might be tempted to dismiss Latidan's concerns, we actually think she raises an excellent point. There's so much pressure placed on children and teens to achieve, as well as to be the all-around perfect students (a.k.a., good grades, varsity sports, tons of extracurricular, etc., etc.) that it can be easy to forget there's something to be said for just letting kids be kids.
Basically, this mom is our hero.