This mom made a breastfeeding Barbie doll to teach kids about motherhood, and we're here for it
An Australia mom is sick of the breastfeeding stigma, so she enlisted the help of a Barbie doll to educate kids about motherhood.
Betty Strachan, of Brisbane, has made a hobby of repainting doll faces. Strachan, who has two boys of her own, says she was sick of the way people treated breastfeeding in her community.
She didn't want her sons to grow up thinking the same way, so she decided to create a doll that introduced the concept of breastfeeding to children.
"The decision to make a breastfeeding doll didn't come consciously, Strachan told The Huffington Post. "I'm a member of a mothers' group that's comprised of very lovely and supportive women."
"I remember one day, I was drawing the new face on a Barbie doll, and she just seemed to be the embodiment of the entire group. So I mimicked the positioning of a latched baby with an old figurine I had."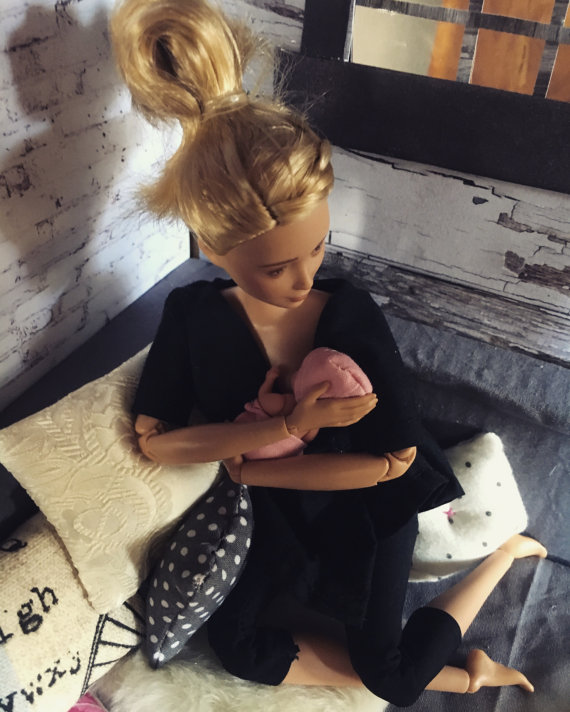 She called her creation the Mamas Worldwide Barbie.
"Like most things that society deems unacceptable, educating children is the way to erase the stigma behind it," she said.
We couldn't agree more! You can check out the dolls in Strachan's Etsy shop.