This mom's Facebook post about stroller snobs is going viral, because mommy-shaming is a serious problem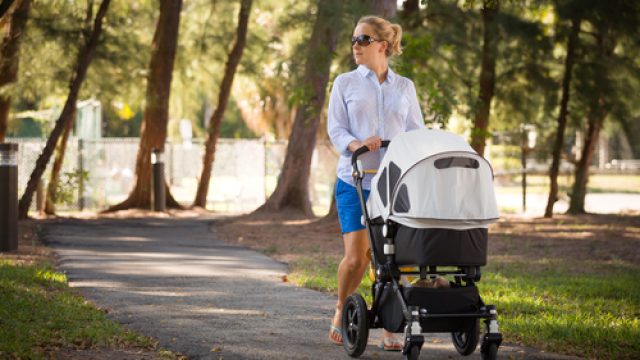 A U.K. mom's strongly-worded Facebook post about stroller snobbery is going viral.
Gylisa Jayne told Mashable her excitement for having a baby came to a brief halt when she realized how expensive strollers, known in the U.K. as prams, could be.
"When you see the price that they are charging for a baby carrier, your excitement for the future literally drops out of your arsehole," Jayne wrote in the post, which has since been shared more than 12,000 times.
Jayne explained that she decided not to succumb to the pressure of buying an expensive stroller, and instead bought one second-hand. After her daughter outgrew it, she paid £40 for a new stroller from Aldi. false
According to Jayne, she immediately felt envious of mothers who had more expensive strollers, but she realized there are more important things to worry about than strollers.
"In the end, I realized that it didn't matter what type of pram I had for my baby — who now as a toddler — doesn't care how much I spent on the pram we have, cos she doesn't want to sit in it," Jayne said. 
The post is a great reminder not to get caught up with what everyone else is doing – just do what works for you.