Read this mom's beautifully earnest texts to her daughter to calm down from Election Day stress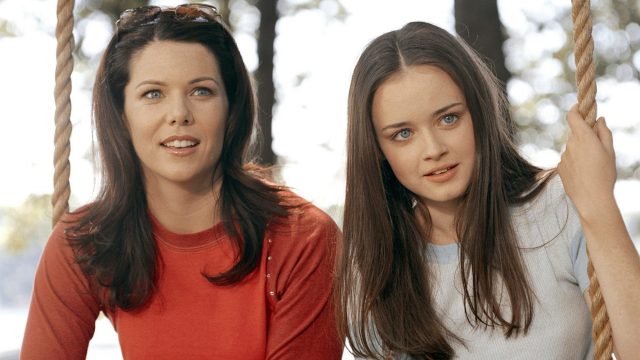 A supportive mom's reassuring texts to her daughter are going viral, and we think you'll truly feel a little more relaxed after you read them.
Delaney Keefe, 17, goes to college at James Madison University in Virginia. Her mother, Tamara, lives thousands of miles away on the west coast. According to Delaney, the two stay in touch by trading texts with each other on a daily basis.
"Every single day I send my mother a strange text and every day she responds with something absurdly optimistic and kind," wrote Delaney in a tweet that users retweeted more than 110,000 times.
The texts include anything from photos of Delaney's surroundings, memes, or hypothetical questions about the future. They are definitely mother/daughter #goals.
"What if I dropped out of college right now and became a hermit in a mountain cave in Siberia?" Delaney asks in one message. Her mother responded with the question, "Can I visit you there?" Delaney explains to her mom that, actually, Barack Obama will be the only one joining her in Siberia. To which the sweetest mom alive replies: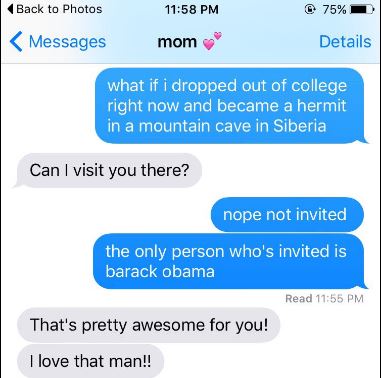 "That's pretty awesome for you!"
Way to go, Tamara! It's clear your baby girl feels the love.