This mom went bikini shopping with her daughter, and her message about body image and parenting has gone viral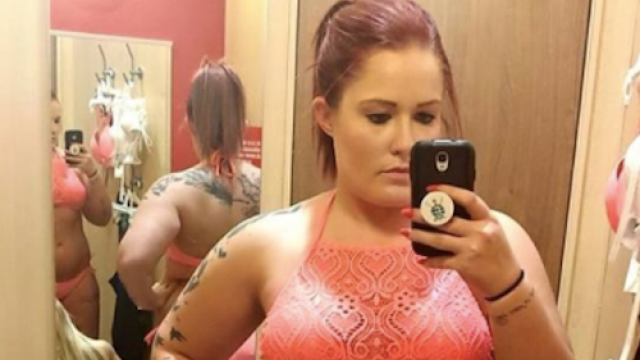 Growing up, our parents may have told us we're beautiful — but actions speak louder than words. When Brittney Johnson took her young daughter bikini shopping, she was struck by what the little girl said while they were in the dressing room together trying on swimsuits.
"[W]hen she turned to the mirror, she said 'Wow I just love cheetah print! I think I look beautiful! Do you think I look beautiful too?!'..when it hit me that she only says what she hears. What she sees. I tell her that she is beautiful every single day," Johnson wrote in a Facebook post that went viral.
When her daughter said this, Johnson was snapping photos of herself to send to friends asking for feedback about how she looked in various suits.
"[W]hen we are in a dressing room, with swimsuits of all God forsaken things, there is a split moment when I have the power to say 'wow I have really gotten fat this year' OR 'wow I love this coral color on me!' And those are the words burned into my daughter's brain," she continued.
Johnson says it provided her with a reminder that, by accepting her own body, she can set a strong example for her little girl, allowing her to grow up with the same mindset. Teaching a young girl to love her body is much like teaching kindness or good manners — actions speak louder than words.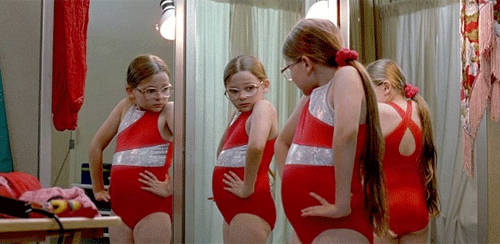 "[W]hen it comes to body image, be an example," Johnson continued. "I am not a size zero. I never will be ... But this body made a whole other body. I am strong. I am able. And I am happy. I don't have to be beautiful like you, because I am beautiful like me."
Although she knows her daughter will inevitably be faced with judgement and criticism as she gets older, Johnson says she will continue to promote body positivity every day, and she encourages other parents to do the same. Her post has already been shared nearly 154,000 times — and it serves as an important reminder that we should all embrace our bodies.