Molly Ringwald is joining the cast of this comic-based show and we are like YES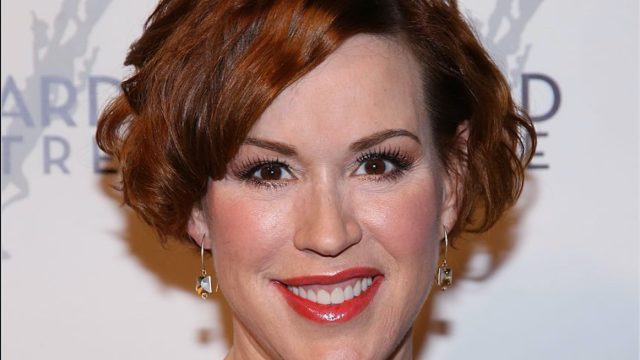 We love every chance we get to see Molly Ringwald. The iconic actress constantly blows us away with her talent. And she transforms herself impressively into every awesome role she plays.
ICYMI, Riverdale is based on the comic Archie. The cast is already impressive. And we have no doubt will be up to some entertaining shenanigans. Now, Ringwald will join in those shenanigans as Archie's mother, Mary Andrews.
Of course, since already she nailed her motherly role in The Secret Life of the American Teenager, we're confident she'll be awesome as this character, too.
Ringwald tweeted a picture sporting a gorgeous new hairdo, presumably for the role.
And her fellow cast members shared their excitement, too.
According to Variety, Ringwald will be returning with the town and its characters after having left to follow her dreams. Some of the people she reconnects with will be son, Archie, and her husband, Fred (played by Luke Perry).
And we have no doubt this return will be cause a great deal of tension and (oh-so-entertaining) drama on the show.
So she'll not just be Archie's mom. But she'll be coming in with a ton of super-charged emotions. And that means we'll get to see Ringwald play yet another complicated and fascinating character. In short, all this backstory for her character makes us very happy.
Riverdale premieres on The CW January 26th, 2017. And we cannot wait to see Ringwald and the rest of the talented cast shine.