The 7 Moisturizing Products I Use to Combat Dry, Flaky Skin While on Accutane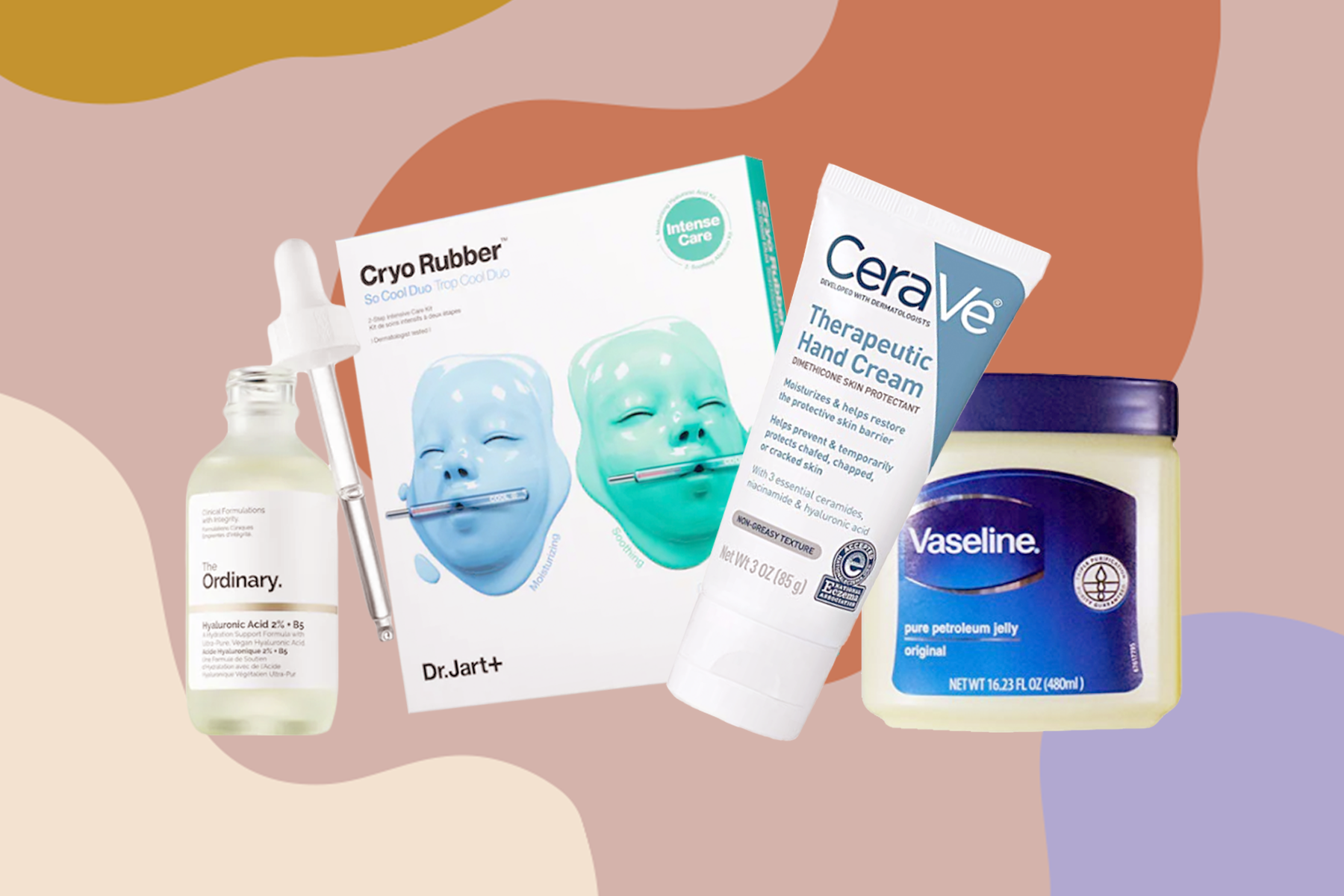 For so long, I put off taking Accutane because I was worried that my skin would become irreparably dry. Dryness is a well-known side effect of the oral medication to treat severe cystic acne, and I had heard horror stories about dry patches arising all around the face—even inside the nose—from friends who'd taken Accutane before. But at 24, my hormonal acne got so bad that I didn't care about potential dryness. I just wanted the painful cysts and zits gone. 
Anyone who's taken Accutane knows there's a bit of a process to go through before actually receiving the pills. You have to take a pregnancy test, do a blood test, and complete some pretty intense online surveys about birth control. During this time, along with researching possible side effects I might experience, I started prepping my skin with a more intense moisturizing routine. This precautionary work seriously paid off, in my non-expert opinion; I think it prevented a lot of the really bad potential dryness I'd heard so much about.
Now, I'm on my fourth month of Accutane and take 80 mg of Claravis each day. I certainly get the occasional dry patch, especially around my mouth, but my skin hasn't experienced any serious flaking or irritation. I have seven moisturizing products to thank for this, many of which are internet favorites (a couple are even sourced directly from @Skincarebyhyram on TikTok). Even better, nearly all of the moisturizing products that keep my dry skin at bay while I'm on Accutane are $20 or under. Check them out below. 
1. CeraVe Moisturizing Cream
Listen, I'm a millennial, and I was tragically raised in an era where this Gen Z-favorite was looked down upon as a measly drugstore lotion. Luckily, I got out of that mindset, and I have Hyram Yarbro from @Skincarebyhyram to thank for that. The same day my dermatologist and I decided that Accutane would be in my future, I got a huge jug of CeraVe from Amazon. I've never loved a moisturizer more. 
I'm used to moisturizers that come with a pump, but let me tell you a jar is much more useful for applying a lot of lotion at once with minimal effort. I use it at least three times a day, and it soothes my skin without that heavy, pore-clogging feeling that I used to think was normal with lotions. It's refreshing and lightweight, but seriously effective. If a dry patch comes up, I'll leave a thick glob of CeraVe on that spot overnight, and when I wake up, it's gone. 
Using this product also helps me maintain soft hands and elbows because I rub the excess CeraVe into those parts of my body after using it on my face. The 19-ounce tub lasts for months and is so affordable. All around, you can't go wrong with this. 
2. Vaseline Pure Petroleum Jelly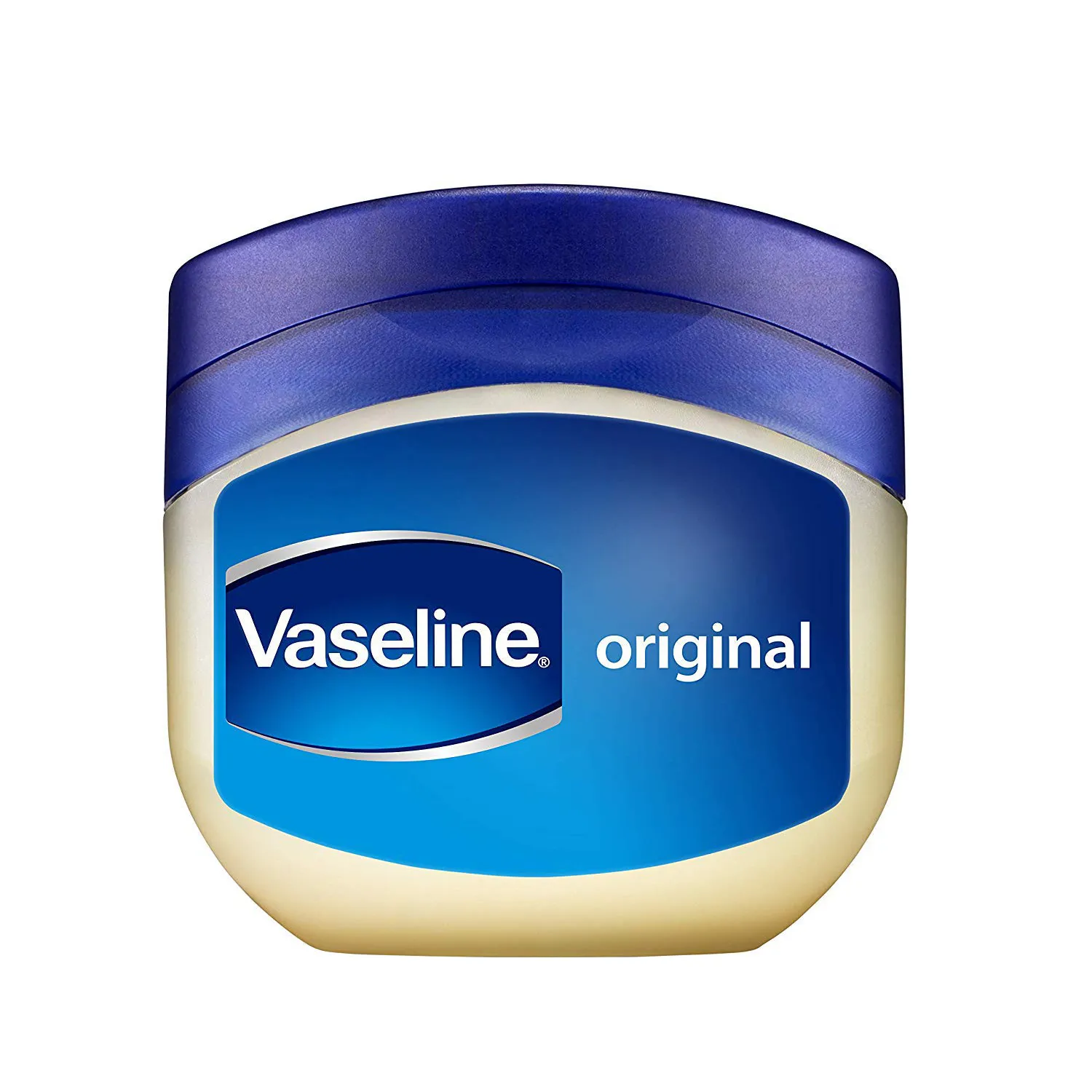 I'm here to start a campaign called "Justice for Vaseline." This is the unsung hero of my moisturizing routine. I will quite literally put it all over my face some nights, and I have no shame in that. It doesn't clog up my pores (an incorrect assumption most people have about the product) or feel slimy once applied. After a steamy shower, putting Vaseline on my face feels like I'm at a restorative spa doing an extremely bougie face mask—when in reality I'm using something that ends up costing pennies per application.
I'd recommend picking up a large jar because you'll soon find that, like Frank's Red Hot, you'll put that shit on everything. If you have ashy elbows, cracked lips, and calloused feet, put this heaven-sent product on, and you'll notice an improvement by the next day. Also, it's great to use to secure eyebrows or lashes: Use a clean wand with some Vaseline for natural-looking, clump-free volume in no time.
3. Vaseline Lip Therapy
Again, "Justice for Vaseline." No other lip product—not lip masks, not lip scrubs, not lip gloss—makes my lips feel as refreshed as Vaseline's therapeutic moisturizer. Along with daily use, I make sure to apply it before putting on lipstick or lip glosses. This ensures that the texture of my lips is smooth and even. It's also great to wear in the shower to help soothe any chapping. 
4. Summer Fridays Jet Lag Mask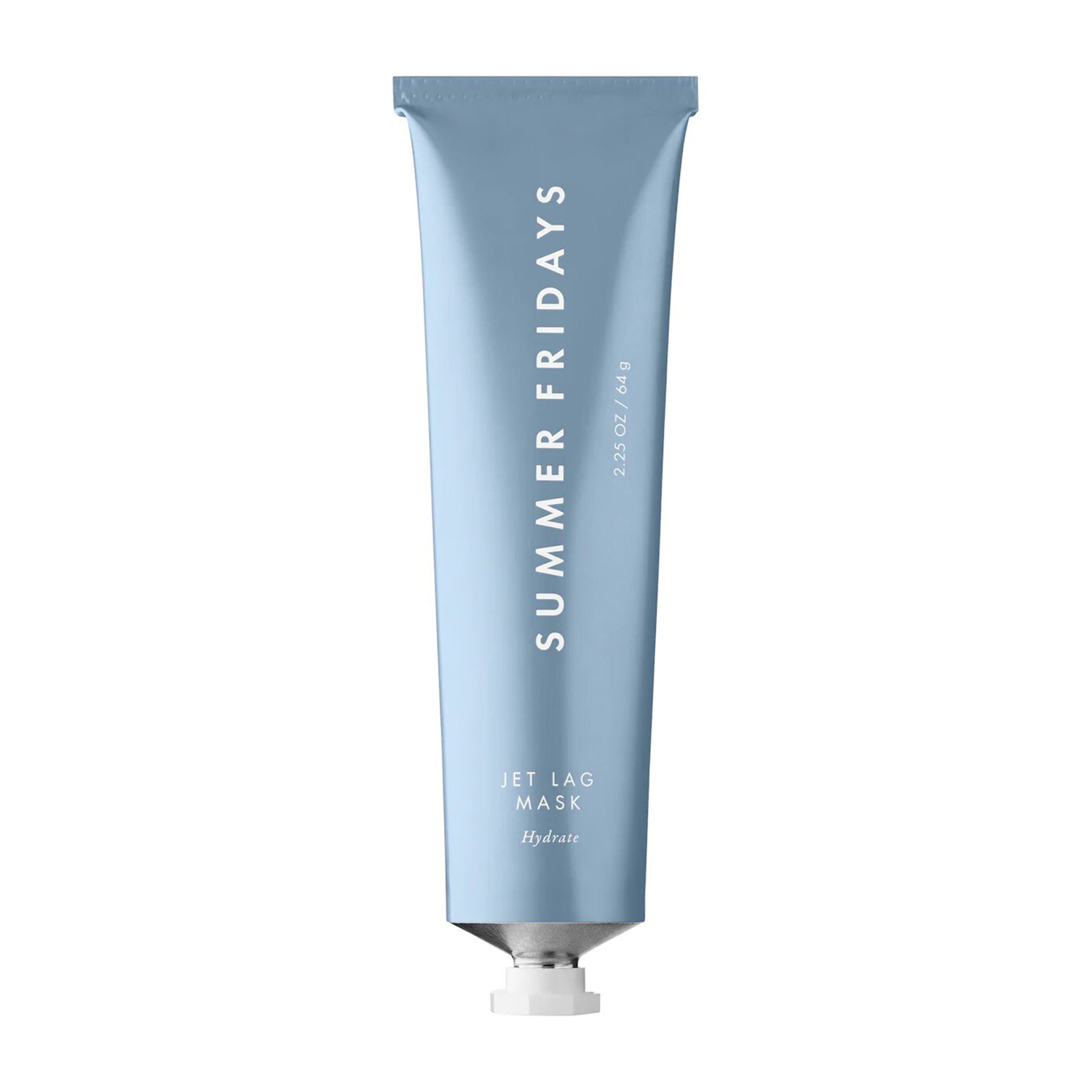 This is the most expensive product I use, but let me tell you, it's worth it. The hydrating face mask is loved by Kim Kardashian, Jessica Alba, and Rosie Huntington-Whitely, and for good reason. Just one layer of the mask restores my skin almost instantly. I love how, unlike traditional face masks, once you put this one on, you don't have to take it off. Simply sit back, relax, and let your skin enjoy all the juicy anti-inflammatory ingredients.
Just a little drop of it goes a long way, and even with using it a few times a week, one bottle has lasted me three months. This is something I especially like for dry areas around my nose and mouth because it heals the skin in a way that's not patchy. The fact that it smells like refreshing peppermint is an added bonus.
5. Dr. Jart+ Cryo Rubber Duo Mask Set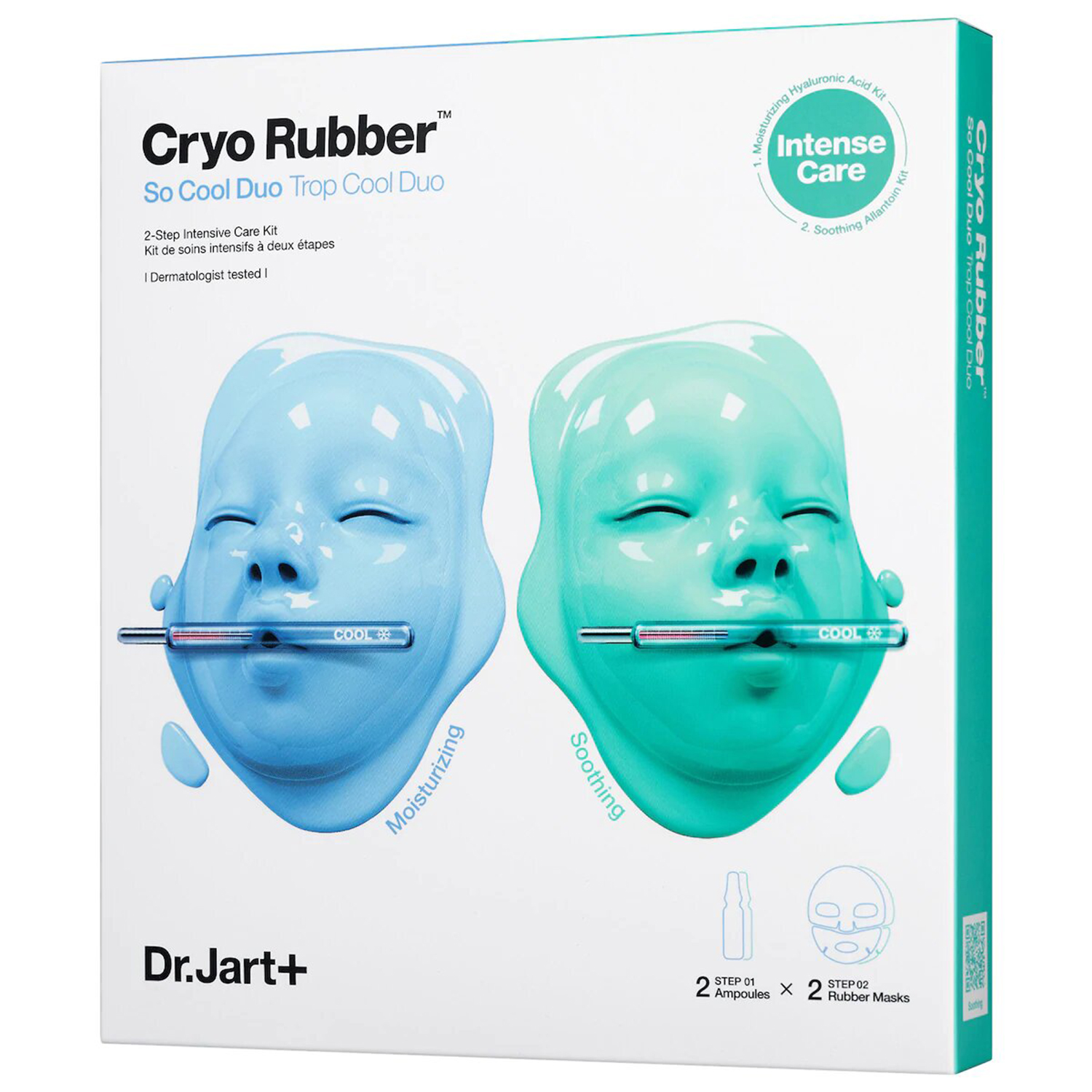 On days when my skin is really dry, nothing makes it feel better than a Dr. Jart+ rubber mask. The masks are cooling on the skin, so you feel instant relief. Also, they're hilarious to wear. It kind of feels like you're the villain in a scary movie, so selfies are a must. I like to use these masks before in-person events because they leave my skin so noticeably glowing that even while wearing a cloth face mask, I'll get compliments on its glossy appearance.
6. The Ordinary Hyaluronic Acid 2% + B5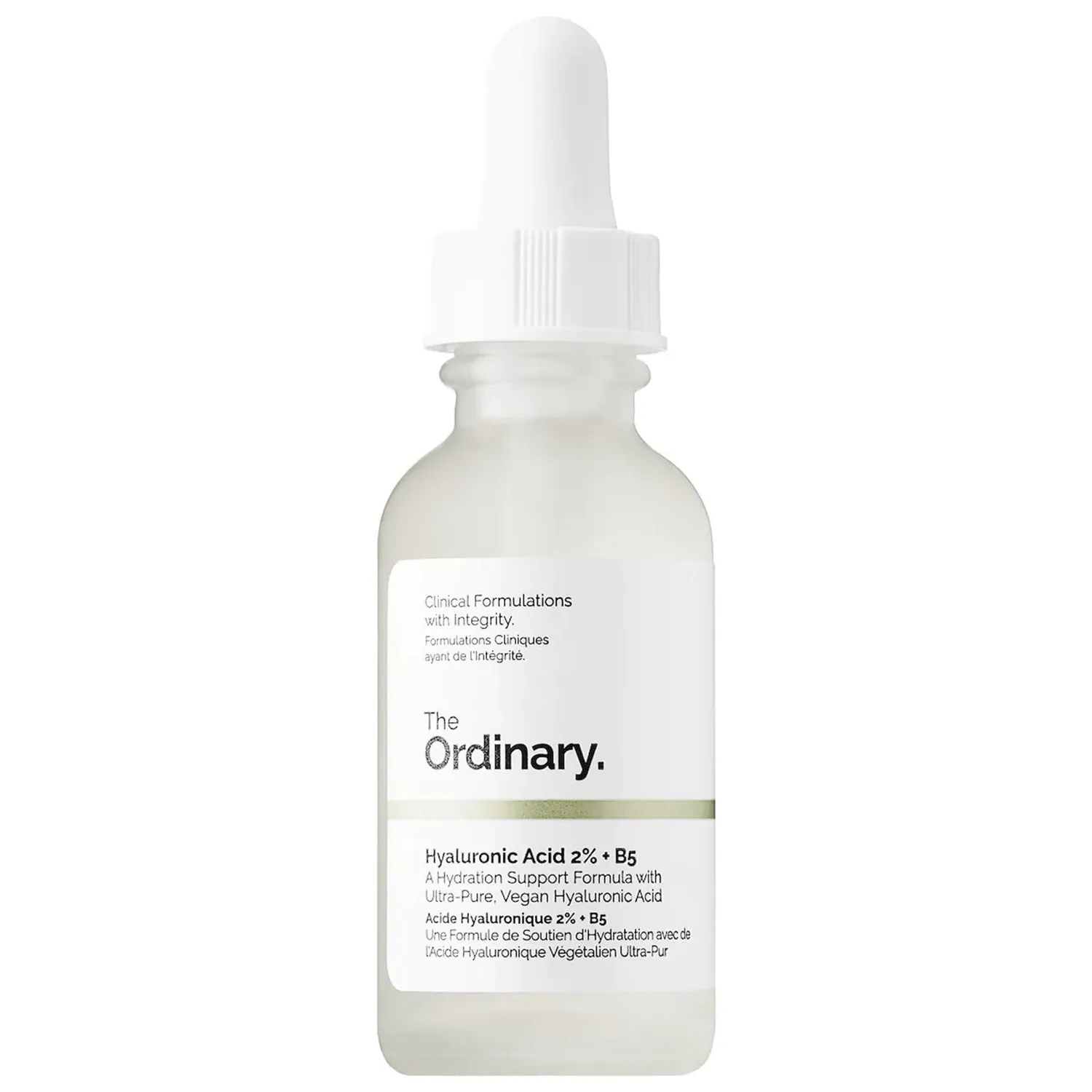 Another @Skincarebyhyram favorite, The Ordinary hyaluronic acid serum is something I was skeptical about at first. I mean, look at the low price tag. But after a few days of using it in the morning (I try to keep my routine pretty basic at night), I noticed that it injects life into my dull skin even after sleepless nights. This makes sense, given that hyaluronic acid is known for its ability to moisturize and restore. 
7. CeraVe Therapeutic Hand Cream
Around my third month of using Accutane, I noticed that the inside of my hands were getting extremely dry. This might be due to my excess hand-washing because of COVID-19, or it might be because of the medicine. Either way, I find that CeraVe's best-selling hand cream is just as reliable and effective as its moisturizer. It feels thick and gooey (in the best way) when you put it on and provides immediate relief. Also, it doesn't leave that gross, greasy residue that other creams do. If you're suffering from dry hands, put this on a few times per day for a few days in a row, and your skin will be feeling baby-smooth again soon.