According to dermatologists, this is how your moisturizer should actually make your skin feel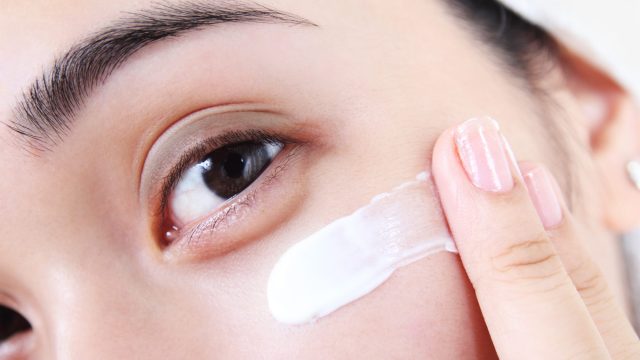 We get so focused on the other parts of our morning routine — how to do our makeup, which clothes to wear, how to style our hair — that we sometimes forget about the most basic things, like our facial moisturizer. When you bought your moisturizer, you probably didn't think much about the ingredients or how it feels when it glides on your face. Well, dermatologists are imploring that you put a little more effort into your moisturizer game.
Allure spoke with a few different dermatologists who know a thing or two about moisturizers in order to give everyone the lowdown. For instance, Dr. Annie Chiu (a dermatologist in North Redondo Beach, CA) insists that, for one, your moisturizer should never feel oily on your face.
"A great moisturizer should make your skin feel hydrated, not oily.  It should absorb, leaving a clean finish, and not just sit on top of the skin. It should allow you to layer makeup on top of it without piling up."
Spinning off that, other docs say your moisturizer should also feel super silky and lightweight, like it's being absorbed easily into your gorgeous skin without you even feeling it. One ingredient your moisturizer should have to achieve this texture is dimethicone, which creates a "protective barrier on the skin's surface so that water can't escape and environmental irritants are kept out," according to Dr. Patricia Ceballos (a dermatologist in NYC).
Another thing to look for on the ingredient list is NMF (or natural moisturizing factors). They're these special little molecules that allow the moisturizer to penetrate your outer layer of skin so it can hydrate your face. (Sounds fancy, huh?) It also allows your skin to feel soft and supple to the touch. Plus, Dr. Rebecca Tung (a dermatologist in La Grange Park, Illinois) wants you to make sure your moisturizer doesn't have any perfumes in it!
"Choose a moisturizer that is fragrance-free to minimize risk of irritation."
The last thing you want is to battle redness and dryness simply because the artificial fragrances are messing with your skin.
As for Dr. Joshua Zeichner (the director of cosmetic and clinical research in dermatology at Mount Sinai Hospital), he also chimed in to say there are a few key things you should look for when you're purchasing a moisturizer:
Phew, sound like a lot to take in? Don't worry. All you've got to do is take a few extra minutes to read the label of your moisturizer – so you can make sure it's going to be a loyal friend to your lovely face.