"Modern Family's" Sarah Hyland posted a romantic pic with "The Bachelorette's" Wells Adams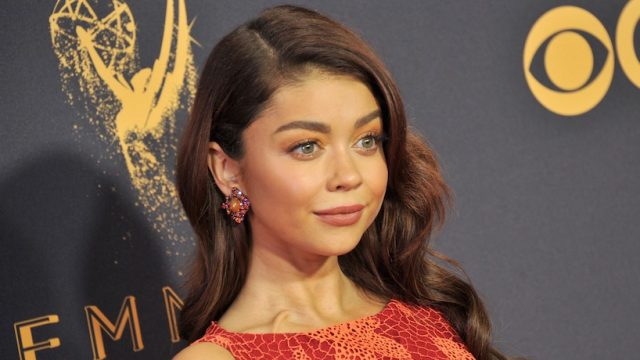 Though they haven't technically confirmed anything yet, Sarah Hyland and Wells Adams keep sharing PDA-filled photos on social media, leading the rest of us to some intense "are they, aren't they?" speculation.
To recap: reports suggested Hyland and Adams have been 'seeing each other' for months, and the reports were further fueled by the fact that they dressed as the Stranger Things kids for Halloween, showing off their costumes on Instagram and making both Modern Family and The Bachelorette fans desperate for answers.
But neither Hyland nor Adams have addressed the romance just yet…instead, they're letting their adorable Instagram shots do the talking. Though, let's be real: It definitely seems like they're in the throes of a new romance.
Yesterday, Hyland shared the sweetest photo on Insta of herself and her rumored new beau hanging out, captioning the shot: "He puts up with me."
Shortly thereafter, Adams posted a pic to his Instagram of himself with his lady, complete with a romantic twinkling backdrop, writing the caption: "Back lit AF."
It also seems that the potential new couple gets the approval of Adams' Bachelor in Paradise costar Danielle Maltby. E! Online reported that she responded to some internet haters with:
"Are you kidding me? I ship this couple SO hard! I've never seen Wells so giddy and happy! Try spreading some love instead of knocking down one of the cutest and most genuine coupling I've seen in a long time."
Seems like there's nothin' to see here, folks…except an adorable new potential romance on the horizon. We ship this picture-perfect pairing as well!