The "Modern Family" cast filmed a video calling for common sense gun laws, and everyone should see this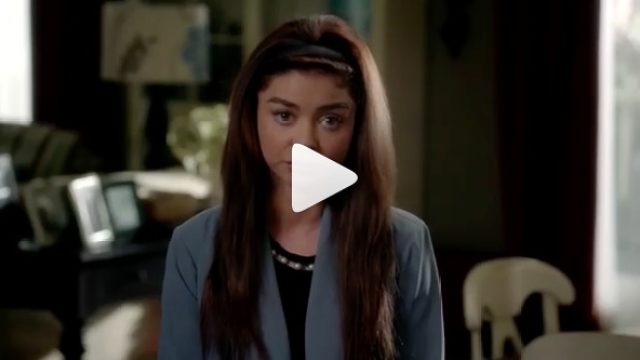 In the weeks since the Parkland shooting, the students of Marjory Stoneman Douglas High School have revived the gun control debate in our country, calling for common-sense policies to keep such a senseless tragedy from ever happening again. Their spirit and resolve have been inspiring to all of us, but they shouldn't have to carry the entire movement on their shoulders — and the Modern Family cast knows that.
In a powerful new video, nine of the Modern Family cast members call for common-sense gun laws and support the extraordinary Parkland students.
Jesse Tyler Ferguson, Sarah Hyland, Julie Bowen, Ed O'Neill, Sofia Vergara, Nolan Gould, Ariel Winter, Eric Stonestreet, and Ty Burrell all take part in the powerful video, and pledge to take to the streets for the March For Our Lives on March 24th.
"Your bravery and resolve in response to this senseless tragedy inspires us and gives us hope that someday our lawmakers will stop putting the interest of the NRA ahead of what's best for our children," the cast says.
According to Everytown for Gun Safety, Americans are 25 times more likely to be killed with a gun than "people in other developed countries." Without taking action and calling for reasonable policy change, no amount of thoughts and prayers will help this figure drop any time soon.
"Too many excuses have been made," the Modern Family ensemble concludes. "Too many lives have been lost. So thank you for taking on this challenge. We stand with you. And we will be right there by your side as Americans take to the street on March 24 making their voices heard at the March for Our Lives."
Thank you, Modern Family, for standing up for what's right and spreading the word about how the rest of us can also advocate for common sense gun laws.