All the YES: Modcloth is opening up its first permanent brick and mortar store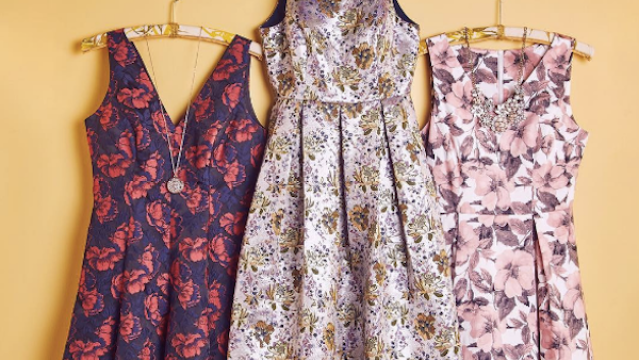 One of our all-time favorite online retailers of boldly printed vintage-inspired dresses and magically flattering peacoats, Modcloth, is opening its first physical store for customers and we are already on our way to flock the building with gaping mouths and soon-to-be-emptied wallets. The very first Modcloth store will be opening in Austin, Texas in a generous 4,000 square foot space (so many dresses!) sometime in November.
Matt Kaness, the chief executive of Modcloth, shared in a statement to WWD that the brand intends to expand beyond the limits of their signature funky style as they open physical stores:
"A little over a year ago, we embarked on what became a six-city tour to experiment with the future of offline for ModCloth. Our community has voted resoundingly 'yes!' for us to have a permanent offline experience, and we've honed our ModCloth store model through this experimentation. I couldn't be prouder of the ModCloth team. As is our practice, we'll learn from this first one, and go from there."
Just imagine being able to lounge about in your local ModCloth store while picking your new favorite dress!
Hopefully their Austin store immediately does well, so we can get ModCloth stores in every state.