Modcloth just launched an affordable bridal line, and the dresses are stunning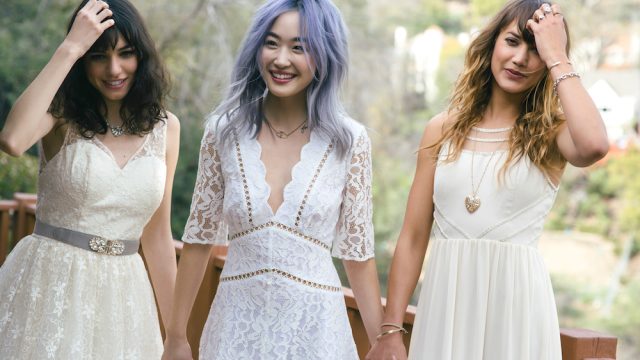 If you're a bride in need of a fabulous wedding dress but don't want to shell out thousands for it, you're in luck. ModCloth, known for their retro-style dress offerings, has expanded their wedding line with affordable bridal gowns ranging from $150 to $415.  There's also gorgeous bridesmaid dresses, bridal-friendly footwear and accessories, gifts and lingerie.
Since Modcloth devotees have been turning to the brand for their big day for years, the expansion was a natural next step. "Couples want their weddings to reflect their personal style and relationship — they aren't just checking off a list of trends," Modcloth's Fashion Director, Lizz Wasserman, tells HelloGiggles. "We are a one-stop resource for brides whether she's picking out her beautiful wedding dress, a great reception dress, or mix-and-match looks for all of her unique bridesmaids. Our fun take on accessories and decor also totally help her fill in the blanks to make her day truly special!"
Take a look at these beautiful gowns that fall at a $250 price point and below: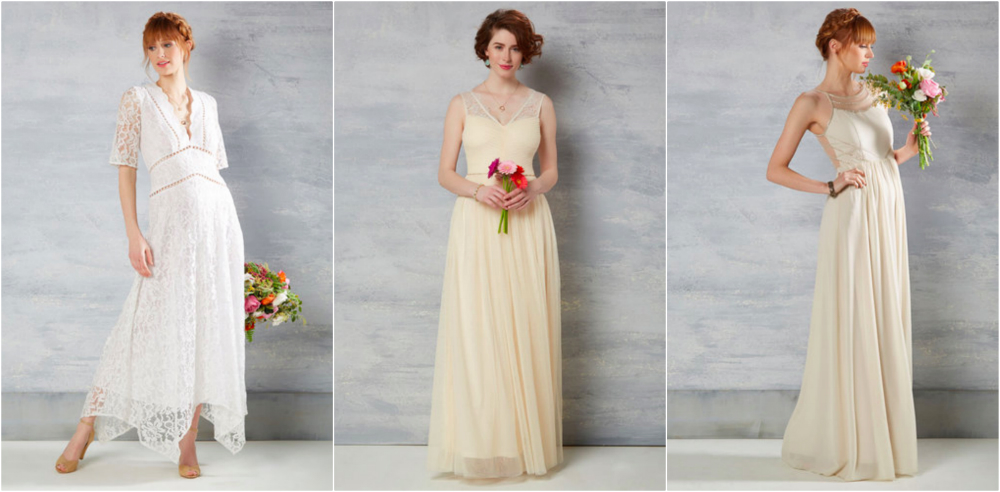 From left: Flowing to the Chapel Dress in White, $250, Fete of the Union Dress in Ivory, $150, Perfect as Planned Dress in Champagne, $175
ModCloth's bridal line features the brand's own in-house label alongside curated styles provided by their partners.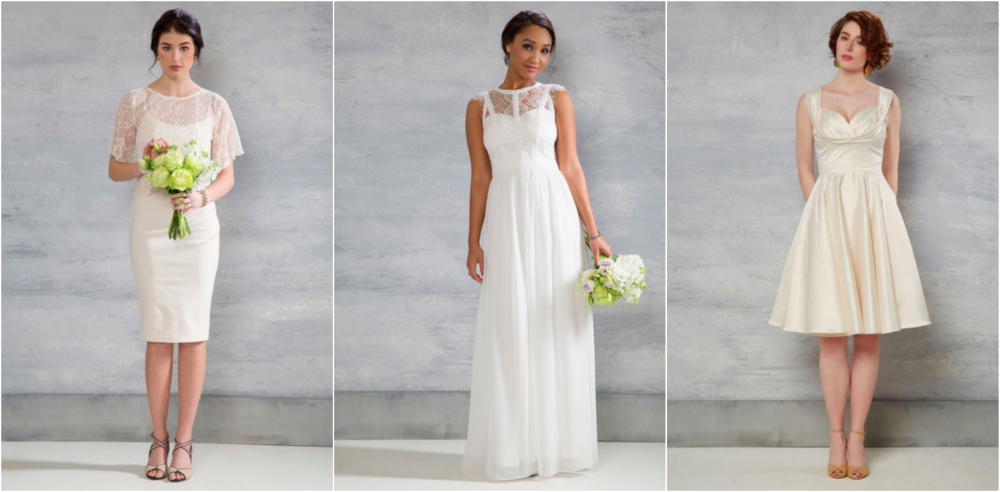 From left: Beyond the Bells Dress in Ivory, $175, Perennial Poise Dress in White , $250, Aisle Be There Dress in Ivory, $175
Brides have been sharing photos of themselves in ModCloth dresses on the website's Style Gallery as well as on social media using the hashtag #MarriedInModcloth.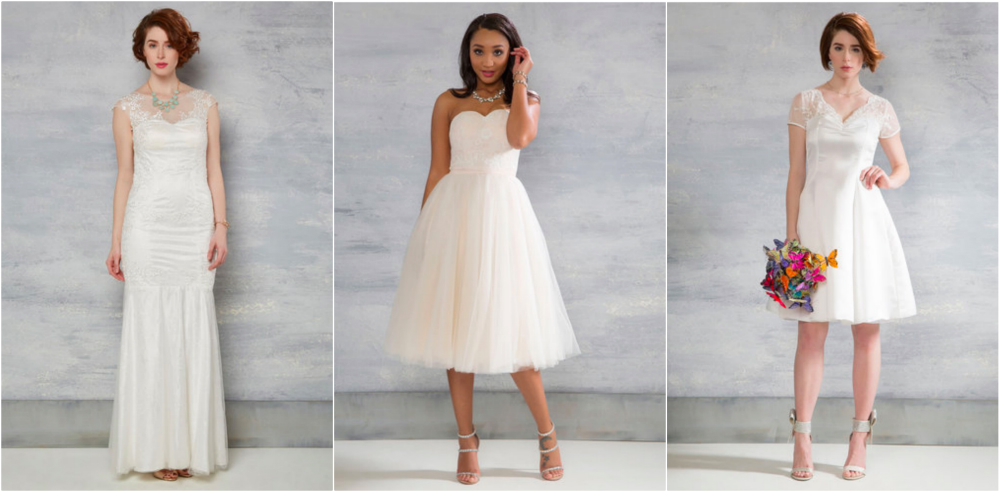 From left: Chorus of Gorgeous Dress in White , $250, A Love Above the Rest Dress in Blush, $175, Horse-Drawn Marriage Dress in White, $200
Starting in April, the company will embark on a "ModCloth IRL Tour," consisting of a pop-up shop series taking place in cities such as Austin and Pittsburgh. Check out the stunning collection of gowns here, as well as their entire wedding section here.