We Don't Know Who Needs to Hear This, but ModCloth Has a New Halloween Shop
The spellbook earrings will have you feeling like a Sanderson Sister.
If you look up ModCloth's bestselling pieces, you'll see a bold dress adorned with orange dinosaurs, a jumpsuit covered in cheetah print—not traditional animal print, but images of literal cheetahs—and a flirty skirt that looks like books on library shelves. It's clear that the cult-favorite, retro-inspired brand knows how to have a little fun. So, of course, it's going to absolutely go for it when it comes to Halloween. The ModCloth Halloween shop just opened, and while this year may be a little different, we are already in our PSL and spooky movie feelings.
Let's be clear: ModCloth isn't selling straight Halloween costumes. It's way better than that. The store is having fun with quirky, spooky-but-cute sweaters, dresses, jewelry, and more to add a little Halloween edge to your wardrobe. Many pieces could be launching points for your DIY costume. (Virtual costume parties? Whatever we have to do.)
We're talking sweaters that look like they're covered in black cats, candy corn-themed attire, and knife earrings that remind us of Aubrey Plaza's iconic barrette.
Get in the spirit with some of our favorite picks from ModCloth's Halloween shop.
You've Been Ghosted Fair Isle Sweater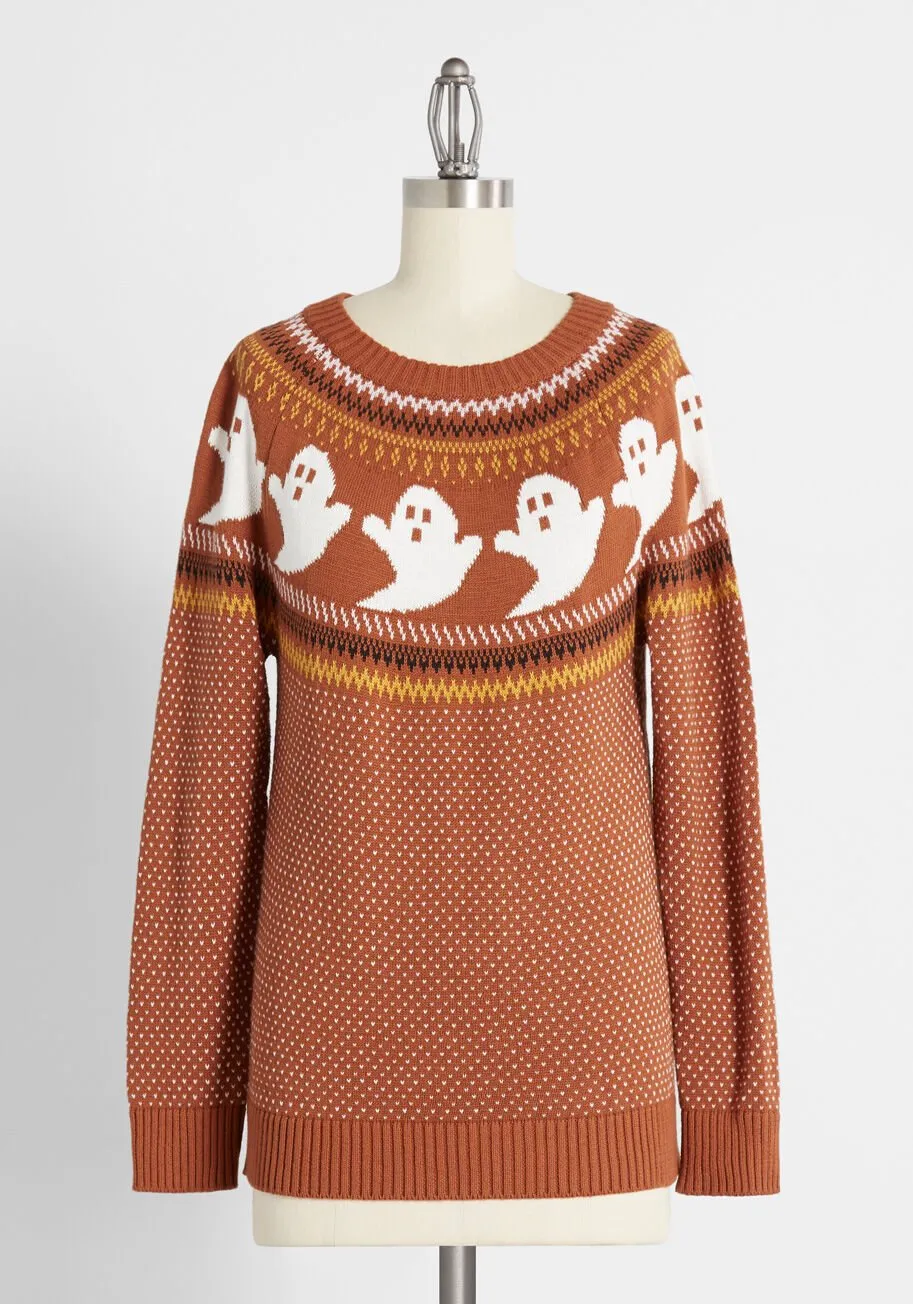 How cute is this festive sweater? We may just wear it all winter long.
Optimistic Effect Sleeveless Dress
This flattering dress features a spooky cat skeleton pattern.
Sweet as Candy Corn Short Sleeve Sweater
This sweater is for those who prefer treats to tricks and sweet to spooky.
Black Friday Spells n' Stuff Jumper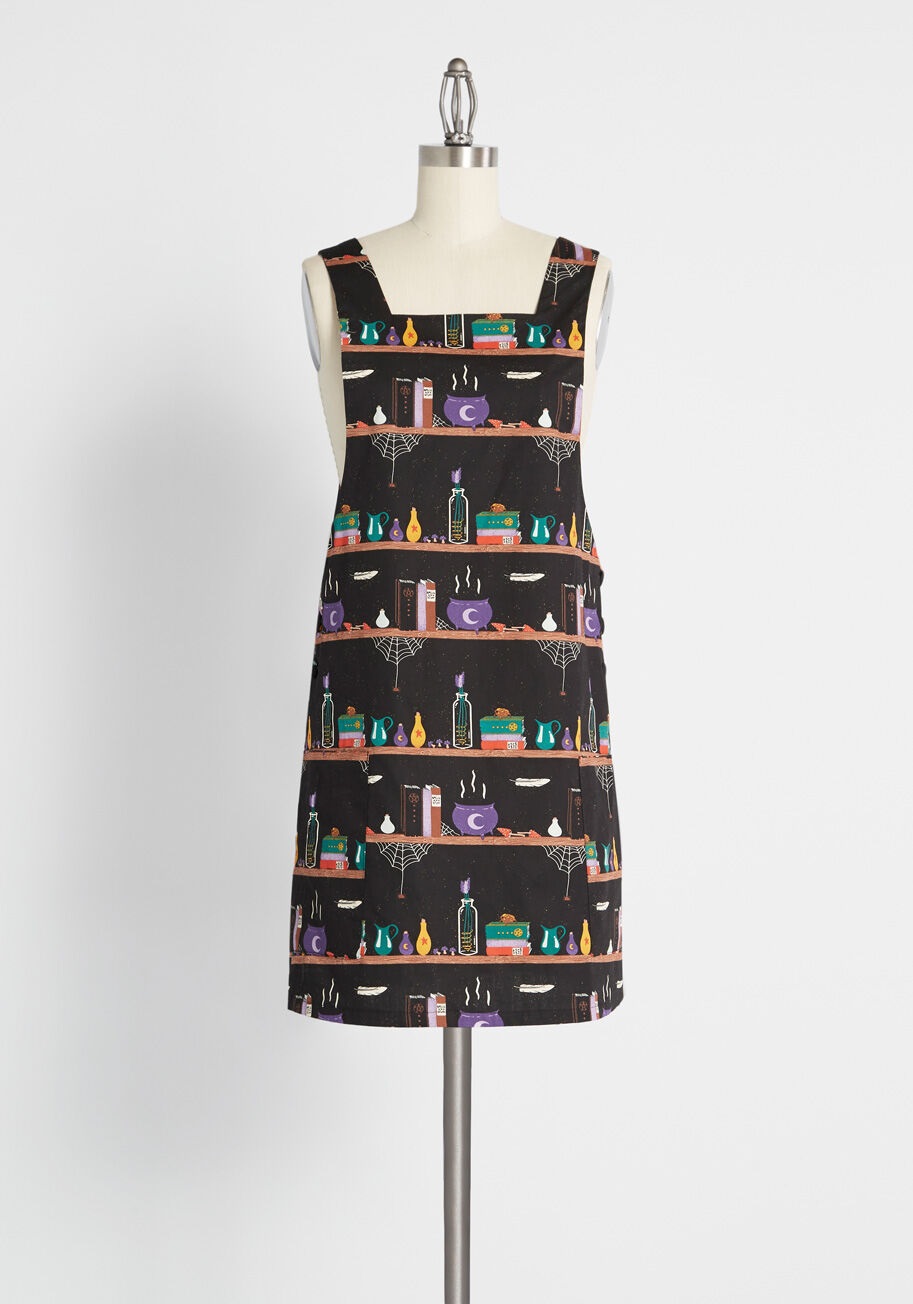 Calling all witches. This pinafore-style dress is adorned with shelves chock full of all your necessities: potions, spellbooks, cobwebs, and herbs and other ingredients.
Creepy Critters Hair Pin Set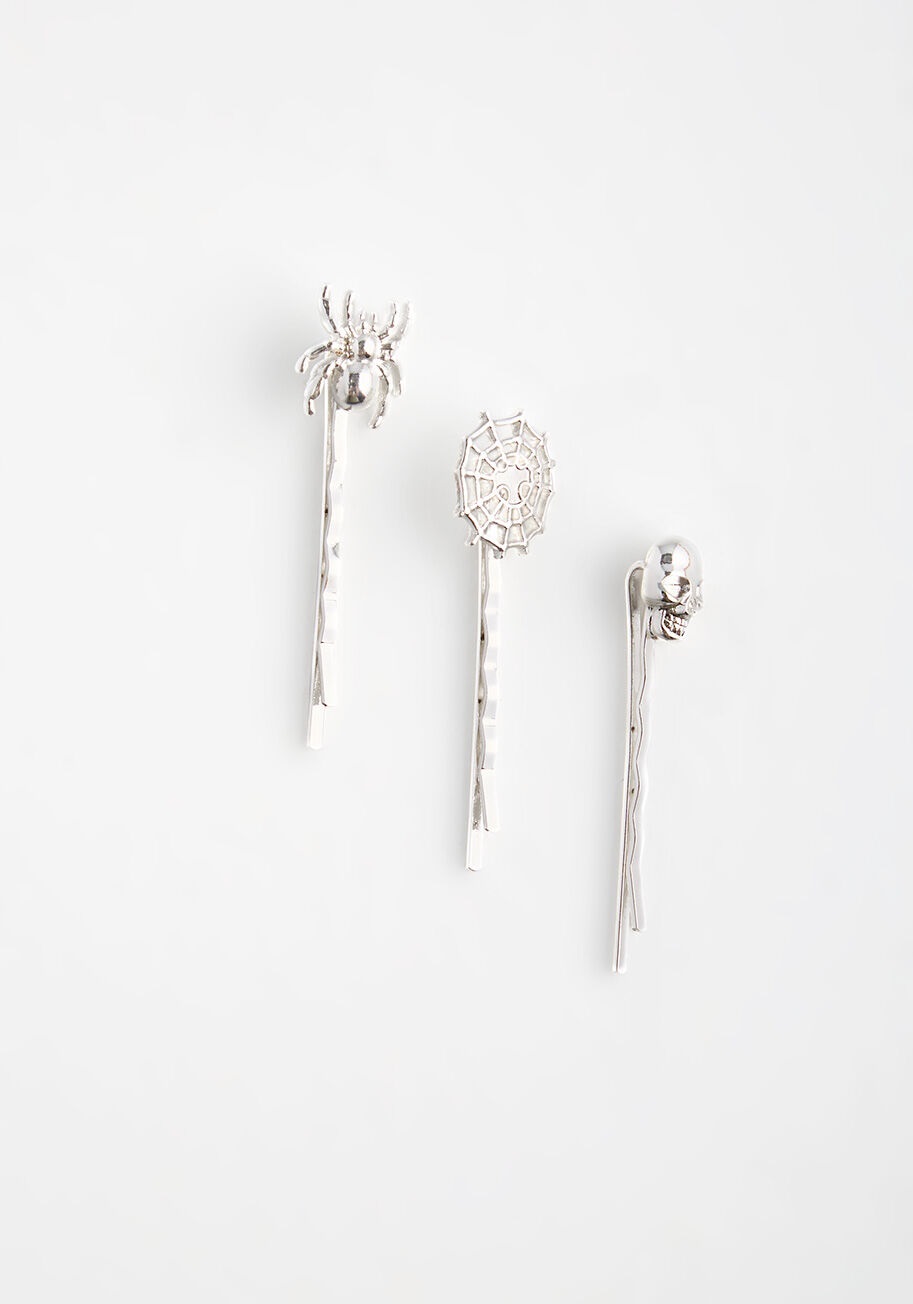 Bobby pins that look like a spider, spiderweb, and skull are the kind of hair clips our goth hearts have always deserved.
Dangerfield Whimsical Whiskers Cardigan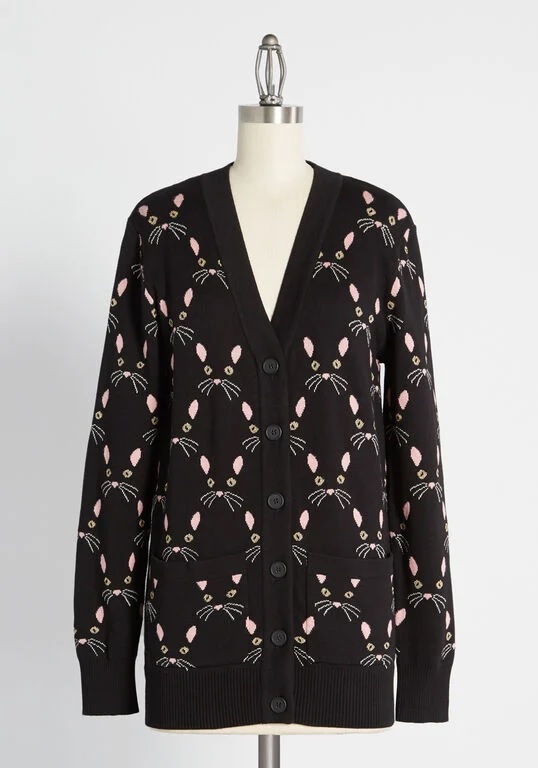 A cardigan covered in cats? We feel like Taylor Swift would approve.
Vinca Chop to It Earrings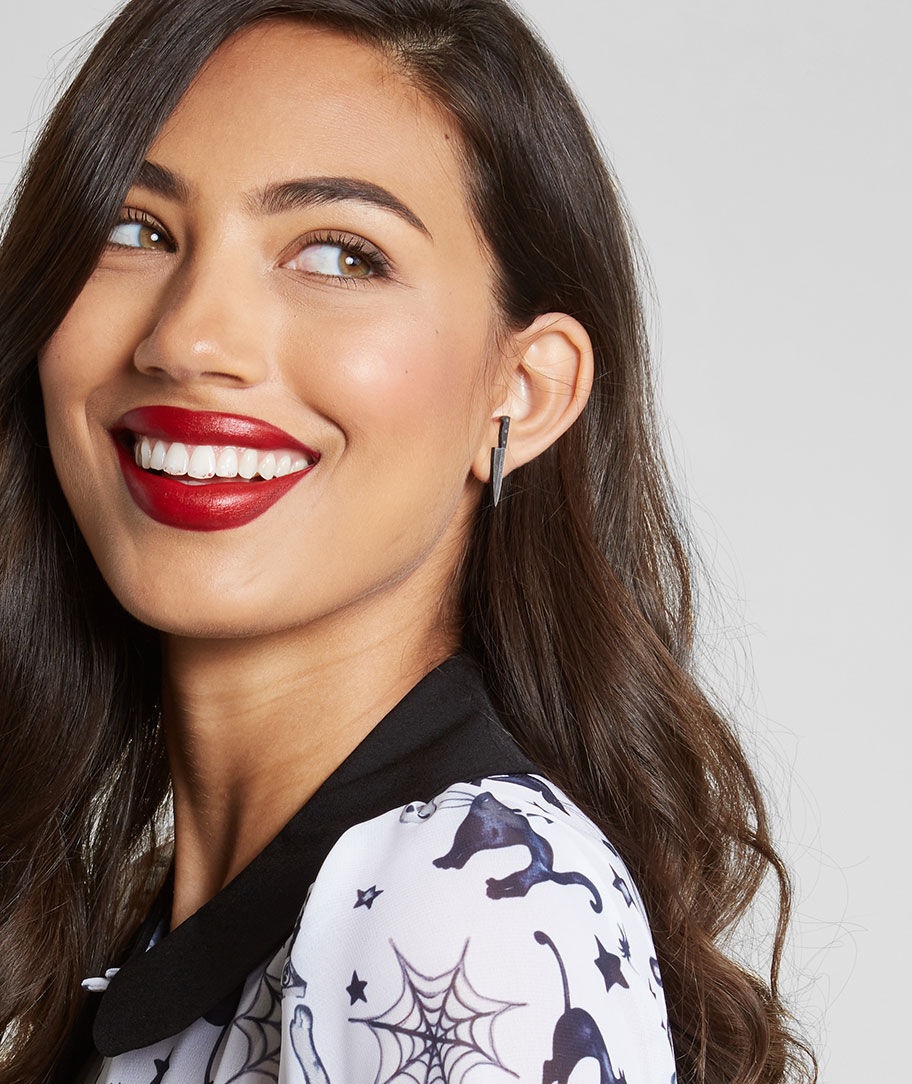 These earrings are the same brand as the aforementioned Aubrey Plaza knife barrette, so you can steal her look for super cheap. Wear them to your slasher movie marathon.
Sugarhill Brighton Mystic Nights Babydoll Shirt Dress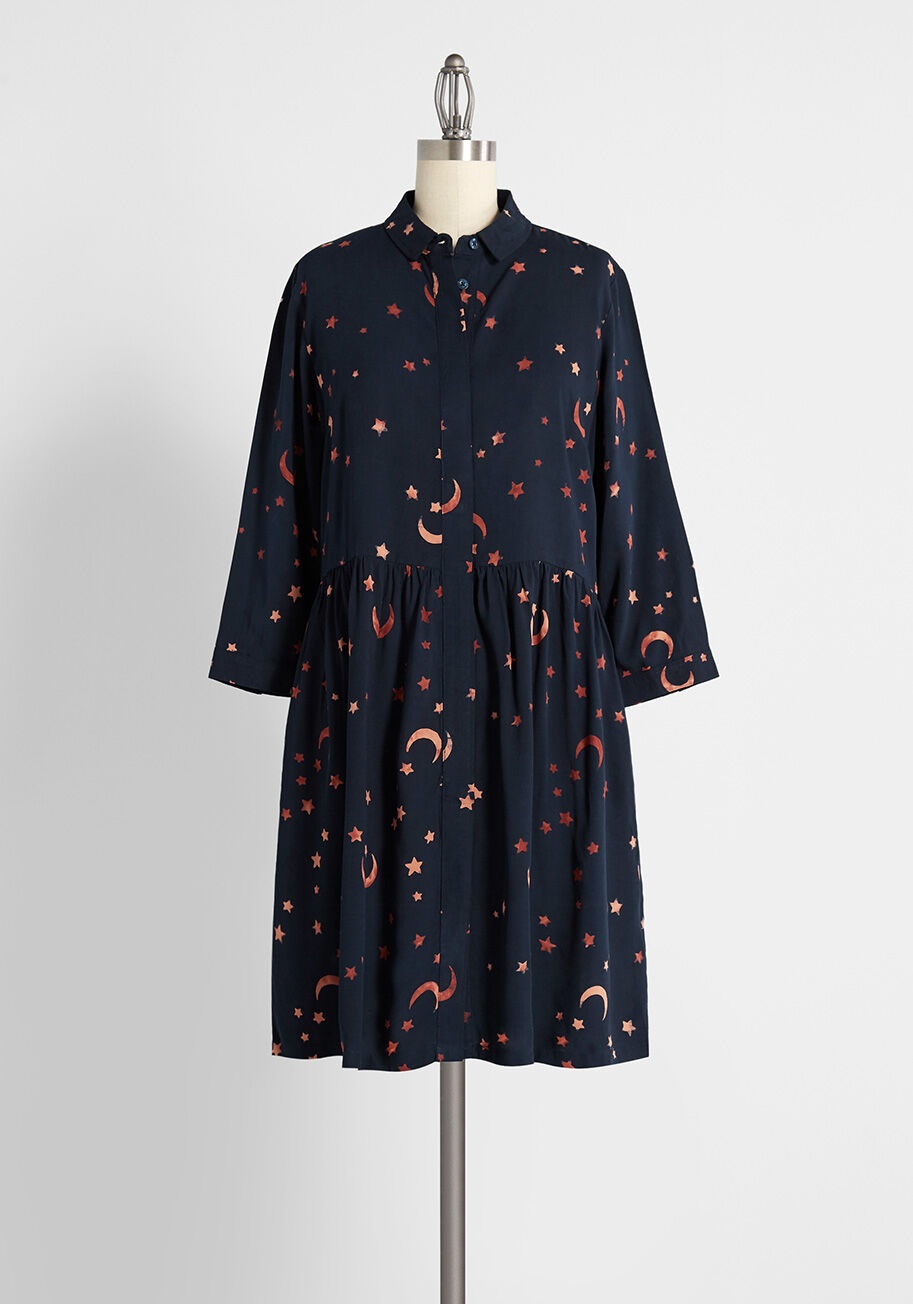 Honestly, we feel like this starry dress is what actual witches wear on their day off from Halloween.
Book of Spells Earrings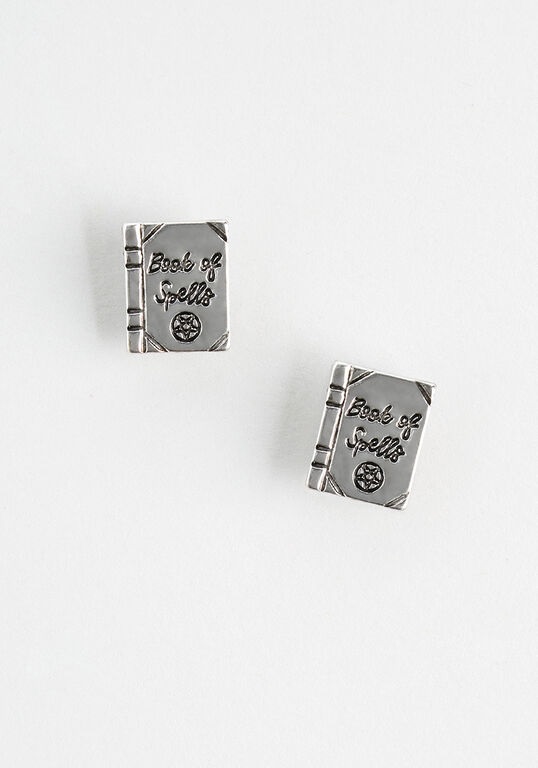 Protect your grimoire or spellbook by wearing it on your ears. These delicate earrings will have you feeling like a Sanderson Sister or one of the Owens witches from Practical Magic.
Freak Meowt Shift Dress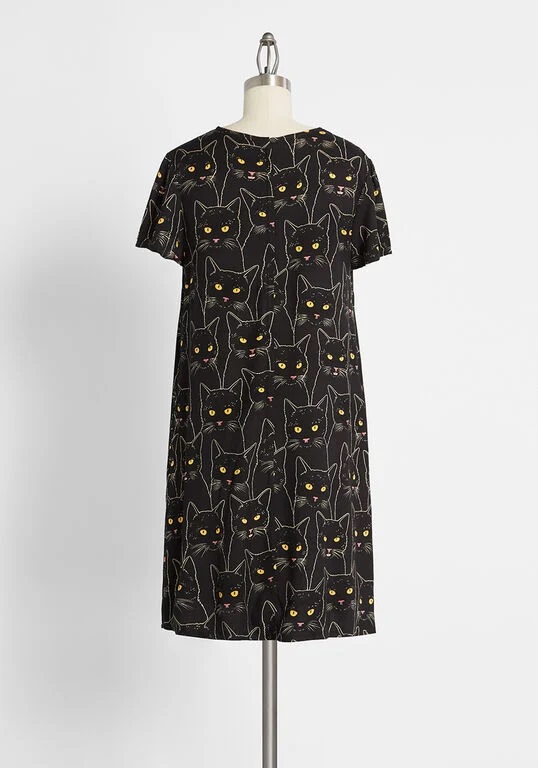 We can hardly wait until October 31st, even if we are celebrating in our homes.