We asked 4 editors to style the same dress, and the results were crazy awesome
Every once in a while, a dress comes along that completely changes your wardrobe. Suddenly, it's like your closet has quadrupled in size: You can dress it up, or dress it down. You can wear it on a date, or wear it to the mall. You can style it with sneakers, or style it with boots.
That's how we feel about clothes from ModCloth. Their pieces are so versatile you can style them to fit your mood, creating new and unique looks that are totally "you."
We asked four HelloGiggles editors to style the ModCloth You Can Fete On It A-Line Dress, and the results were pretty epic. Every girl chose a completely different style, and all four looks expertly express their unique fashion personalities with confidence. Prepare yourself, because MAJOR outfit inspiration is ahead.
Look #1: Collegiate Cool by Marie Lodi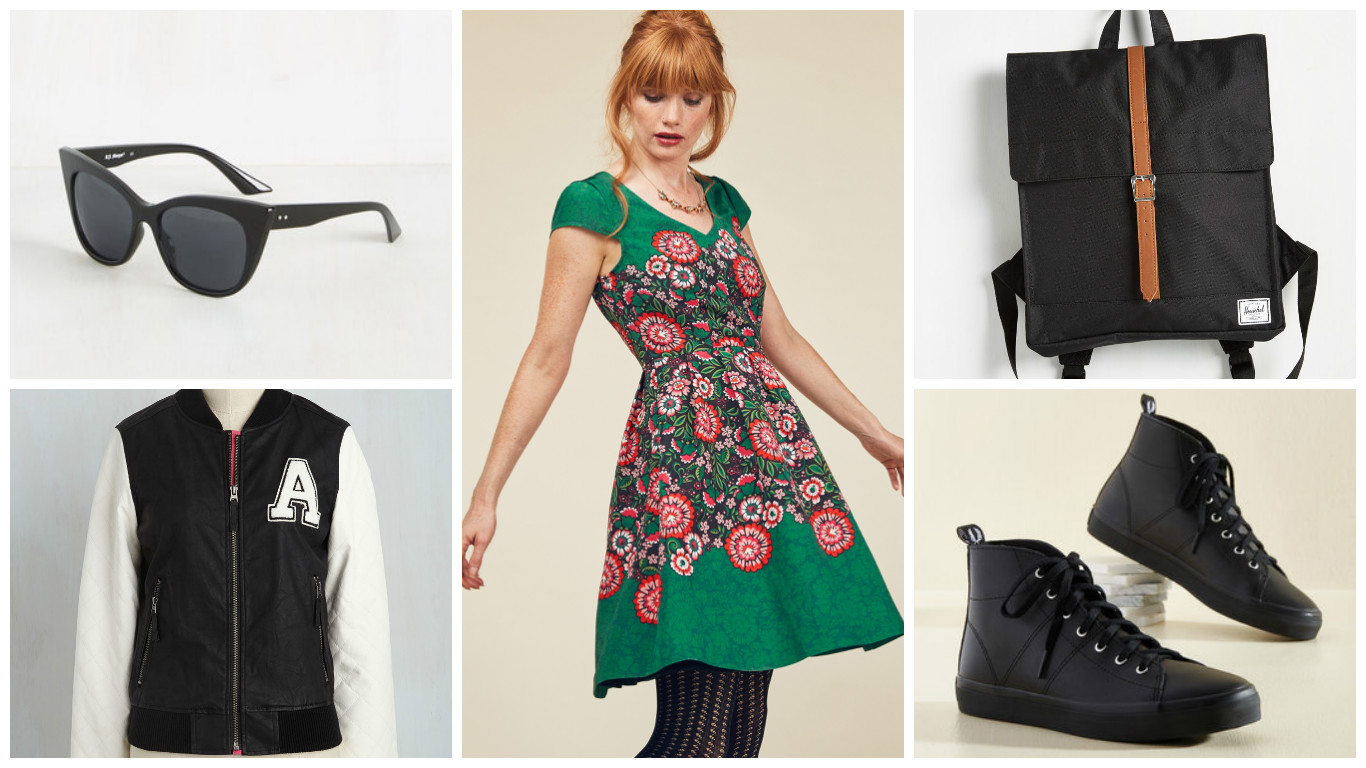 Street style, meet preppy. You two are going to get along famously. Varsity jackets are having a moment, and the Extracurricular Extraordinaire Jacket will go with everything in your closet. Marie loves how it looks with the Fair-Leather Friend Sneakers and the Thoroughfare and Square Backpack. The Lens in High Places Sunglasses are just the finishing touch for a sunny fall day.
Look #2: Downtown Vibes by Madison Vanderberg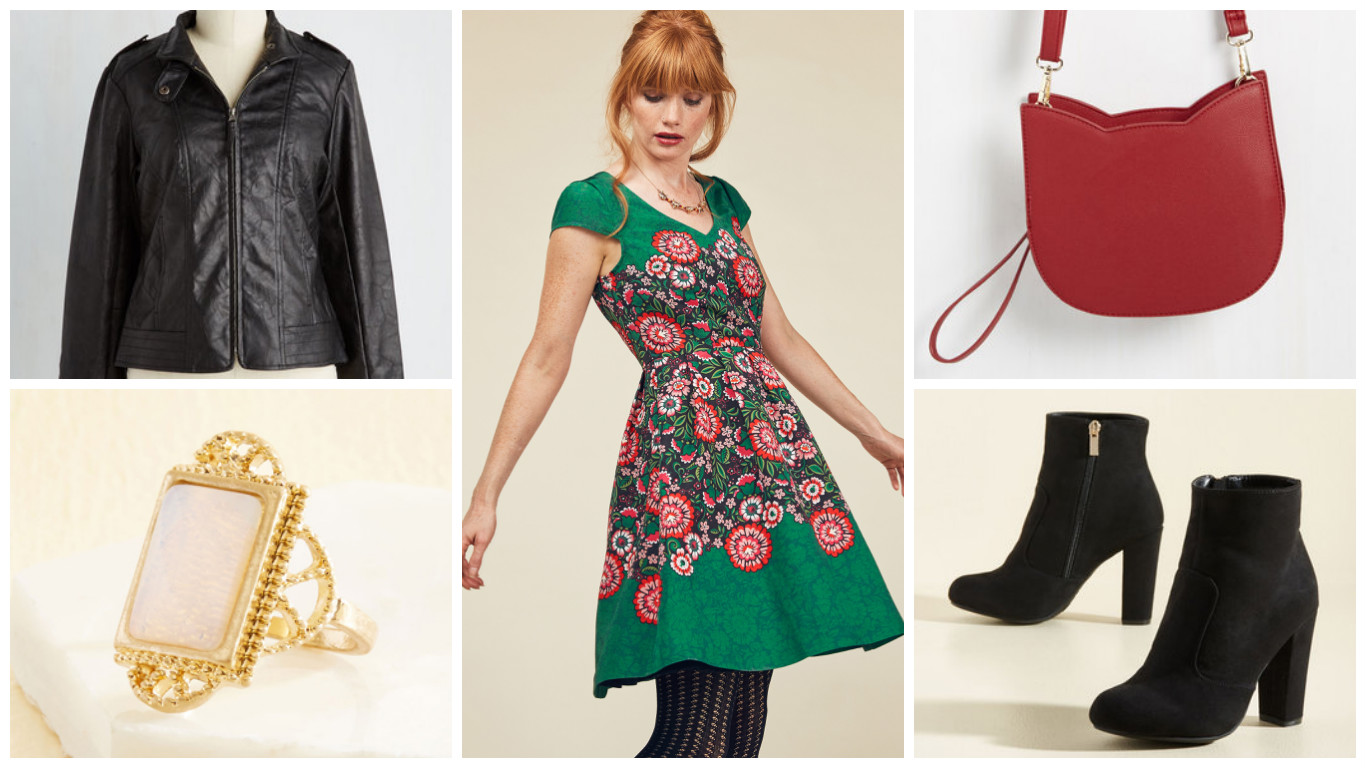 After Madison paired the dress with the What Motors Most Jacket, everything else fell into place. The It's All Sleek to Me Booties are a perfect match, the No Hard Felines Bag offsets the all-black vibe, and the By Show of Glam Ring adds just the right amount of sparkle and spunk. Voilà: the perfect outfit for her day downtown.
Look #3: Studious-Chic by Gina Vaynshteyn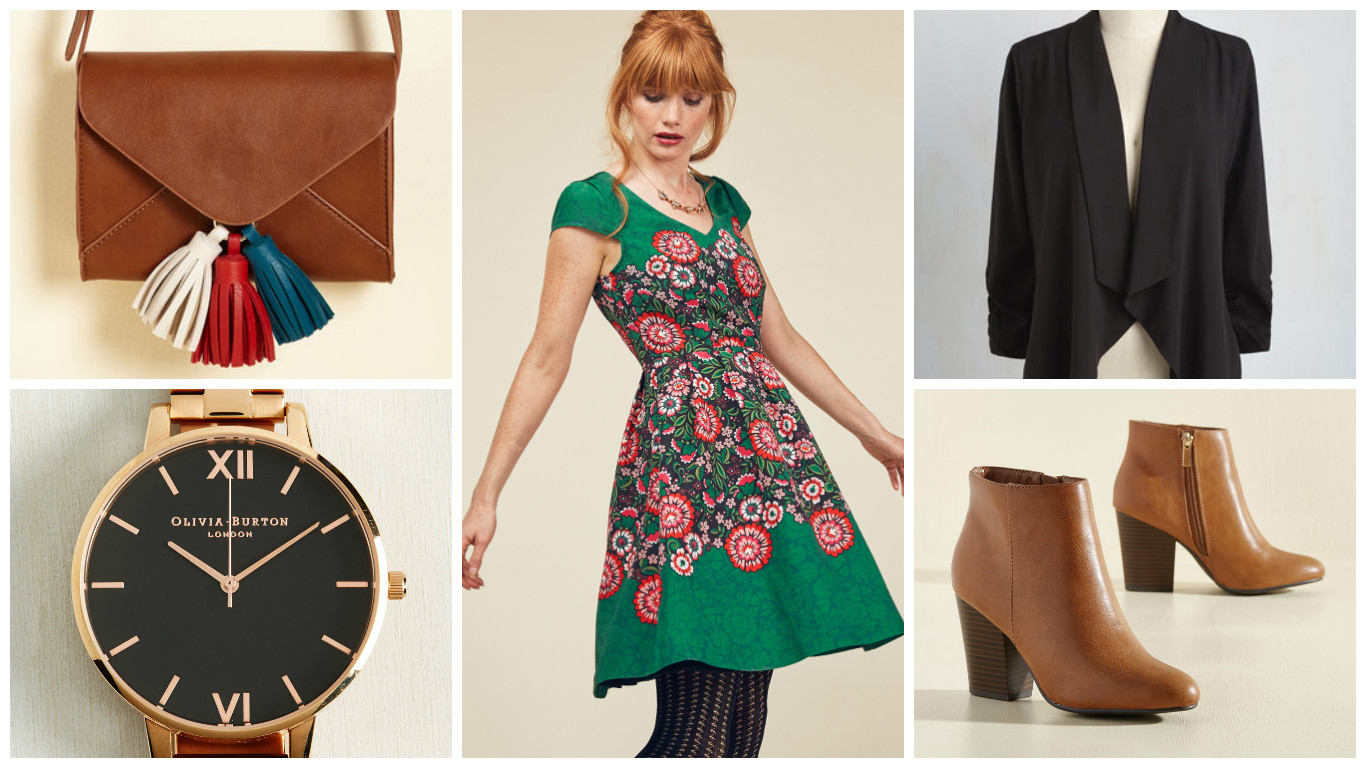 Gina channeled her inner Rory Gilmore with this scholarly look. The leather accents of the Minute by Minimalist Booties and the With Fringe Like These Bag are perfect fall, while the Marketing Maven Blazer shows off her smarts without being overly stuffy. The bold face of the Teacup and Running Watch polishes off the smart look.
Look #4: Simply Charming by Elizabeth Entenman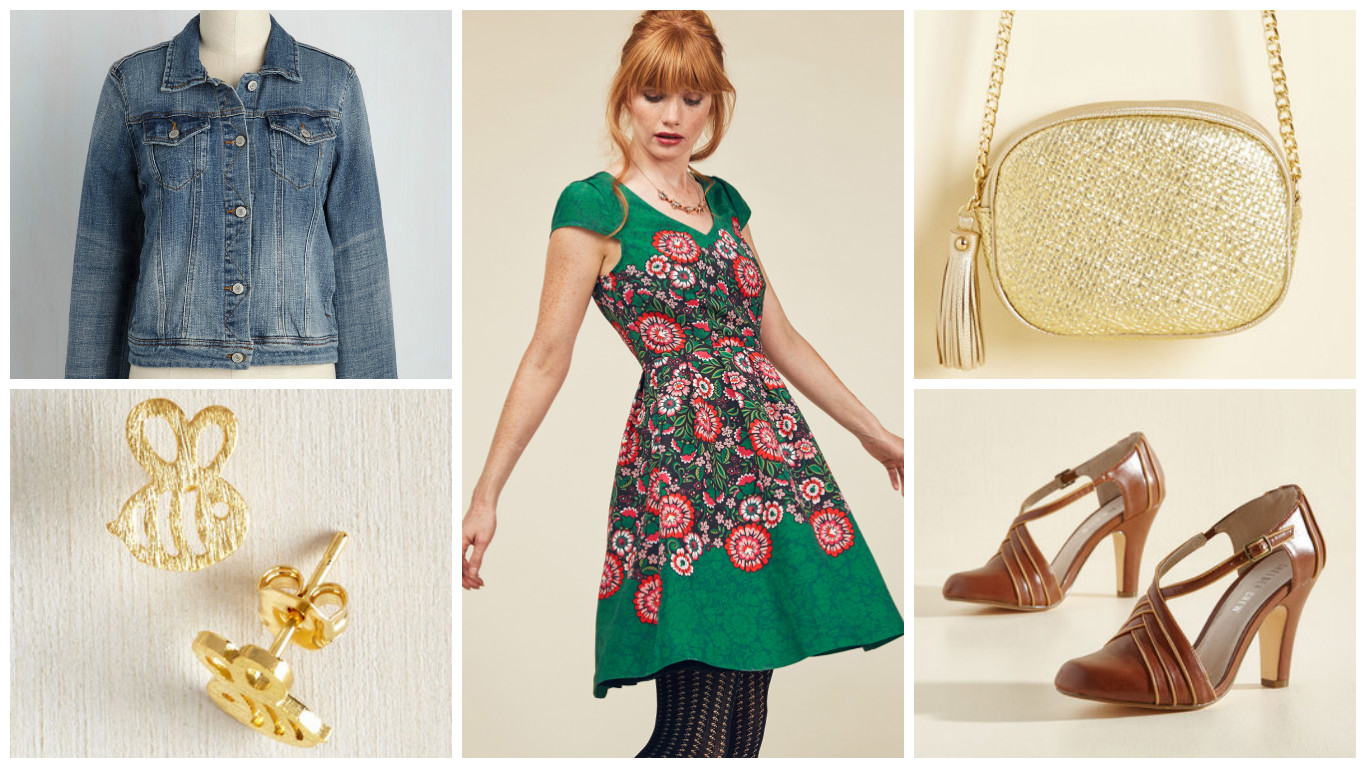 This look is all about rocking the basics your way, which Elizabeth does like a pro. On their own, the I'm a Bit Trusty Jacket and the Weave an Impression Bag are simple pieces. But when paired with the Time for Terpsichore Heels and Easy Buzz It Earrings, they embody her playful personality. (Get it? The bees complement the flowers on the dress!)
Now it's your turn! How would you style this flowered dress? ModCloth has a wide variety of unique pieces to make it totally your own. Remember, your unique fashion personality and confidence are what truly make an outfit unforgettable.
https://www.youtube.com/watch?v=uAyAnnYrXlg?feature=oembed