This size-inclusive Modcloth x Anna Sui collab is a dream for vintage lovers
There are few things as exciting as when a legendary designer teams up with a brand you love for a collaboration. Not only can you get your hands on limited-edition styles, but you can also snag a piece for a more accessible price than usual. That's why it's a dream come true that Modcloth is teaming up with none other than Anna Sui on a size-inclusive collab that perfectly embodies what they're both known for.
Modcloth is famous for its vintage-inspired wares, and Anna Sui has always taken inspiration from decades past, making this a match made in fashion heaven. If you're already an Anna Sui fan, you can expect this to be all about her signature designs—romantic, eye-catching prints in lush colors. There's Sui's iconic bohemian-meets-babydoll style, mixed with Modcloth's penchant for making pieces that can both make you the hit of the holiday party and elevate your workwear. The most important factor in this partnership is, of course, the size range. We typically don't see sizes 0-24 available from runway designers. Let's hope this collab inspires more designers to change that.
https://www.instagram.com/p/BorrXp8hzkZ
The collaboration features eight dresses exclusively designed for Modcloth, ranging in price from $150 to $225, and available in sizes 0 to 24. Aside from the Modcloth x Anna Sui line, you can buy Anna Sui runway pieces from Modcloth (at a higher price-point, of course) and Anna Sui beauty products, which, if you haven't tried, you need to add to your beauty stash. Anna Sui has some of the most stunning beauty products we've ever seen.
Check out the eight Modcloth x Anna Sui pieces below, and snag your fave before it sells out.
ModCloth x Anna Sui Enigmatic Mood A-Line Dress
ModCloth x Anna Sui Thriving Style Midi Dress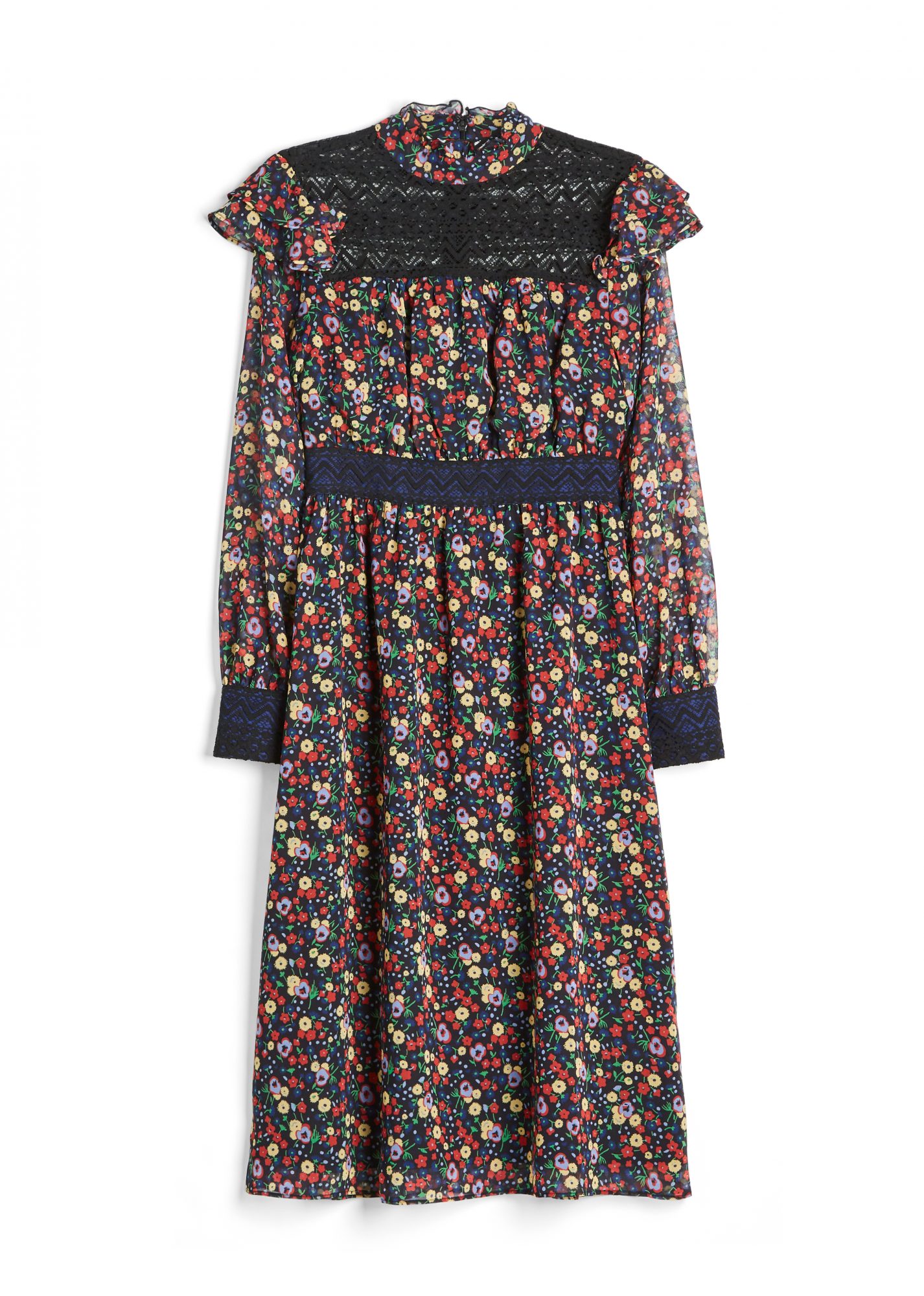 ModCloth x Anna Sui Vision of Bliss Floral Dress
ModCloth x Anna Sui Admiring Eyes Sheath Dress
ModCloth x Anna Sui Rooted in Retro Maxi Dress
ModCloth x Anna Sui Unforgettable Flair A-Line Dress
ModCloth x Anna Sui Authentically Chic Maxi Dress
ModCloth x Anna Sui Charisma Calls Velvet Dress