M&M'S is releasing a new flavor and we think it's going to be the best one yet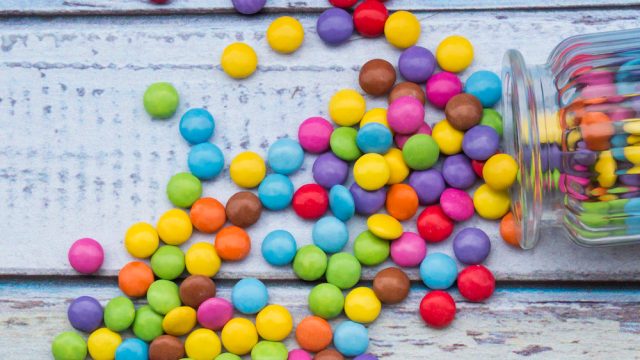 Candy for days! That's the only thing we want from Santa this year, and every year. M&M'S are a good place to start. When we were kids, you pretty much only had your pick of plain or peanut M&M'S, but the world has changed so much since we were in elementary school. These days, there are so many different flavors that we hardly know what to do with ourselves (and kids out there have no idea how lucky they are).
Brace yourself for the latest M&M'S news, because it may knock you off your seat and/or bring tears to your eyes. M&M'S newest flavor is — drumroll, please! — White Cheesecake.
They have a pink and white shell and a white chocolate center. We don't know much more, though. We don't even know when they're going to be made available everywhere. The White Cheesecake M&M'S were discovered at a Walmart, but it looks like that's the only place you can currently find them.
M&M'S are known for being a little bit sneaky. When they've got a new flavor to release, they usually make it exclusive to one store before releasing them nationwide. That, or they just announce what the new flavor will be and make you wait for months on end before you can purchase them, which is what they did with the Caramel M&M'S (they're out in May 2017, by the way, and we're counting down the days).
The White Cheesecake variety look like they'd go really well with Valentine's Day. The packaging is also pink and white, and the Ms. Green M&M is batting her eyes seductively on the front, so there is some speculation going around that these bad boys are going to be released around February. But who knows?! M&M'S love to keep us on our toes.