These Are the Skincare Ingredients You Should and Shouldn't Mix
Mixing the wrong ingredients could irritate your skin and waste your money.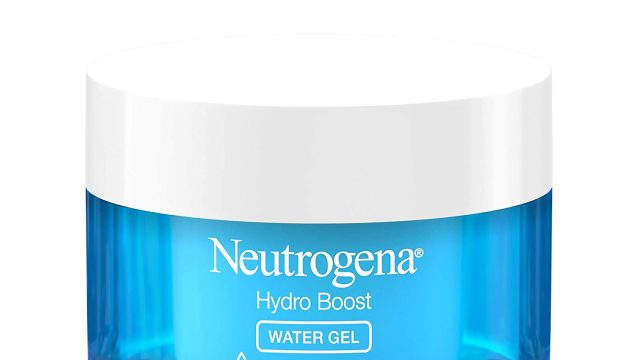 In skin care, just as it is in fashion, mixing and matching can be either genius or disastrous. While it's fun to try out all the new products on the market—and take a maximalist "shelfie" with every product in your beauty cabinet—cramming a bunch of buzzy skincare ingredients into your routine isn't the best idea. Some ingredient combinations can lead to irritation or dryness, making them a bad choice for your skin, while other ingredients can essentially cancel each other out when paired together. Either way, it's a bad choice for your skin, time, and wallet.
"Unfortunately, there is no specific rulebook for ingredients that can and cannot be mixed because there are so many skincare ingredients out there, and each person reacts differently to combination regimens," says Kim Nichols, M.D., a board-certified dermatologist and founder of SkinCeuticals SkinLab by NicholsMD. However, she says that some ingredient combinations should generally be avoided or, at least, done with caution. To save your skin and your money, keep reading for a list of skincare ingredients you should and shouldn't mix.
DON'T MIX: Retinol and benzoyl peroxide
Retinol, which is a type of retinoid and form of vitamin A, can be a powerful agent in increasing collagen production, reducing collagen breakdown, accelerating skin cell turnover, improving discoloration, hydrating skin, and even reducing acne. However, the beloved anti-aging ingredient can also cause redness, dryness, and irritation, especially for those with sensitive skin. So when combined with other ingredients that have similar effects, you're essentially doubling the chances of upsetting your skin.
"I generally don't recommend combining a retinoid with a chemical exfoliant or benzoyl peroxide, as it could be too irritating and/or it could decrease the effectiveness of the retinoid," Dr. Nichols says. Benzoyl peroxide can deactivate the retinoid molecule, so if you want to reap all the benefits of the anti-aging ingredient that we mentioned earlier, it's best to avoid using both at the same time. However, if treating acne is your main goal and benzoyl peroxide works for your skin, then you may want to kick the retinol from your routine.
No matter which ingredient you choose, following up with a calming, non-comedogenic moisturizer will soothe your skin and allow the retinol or benzoyl peroxide to do their jobs.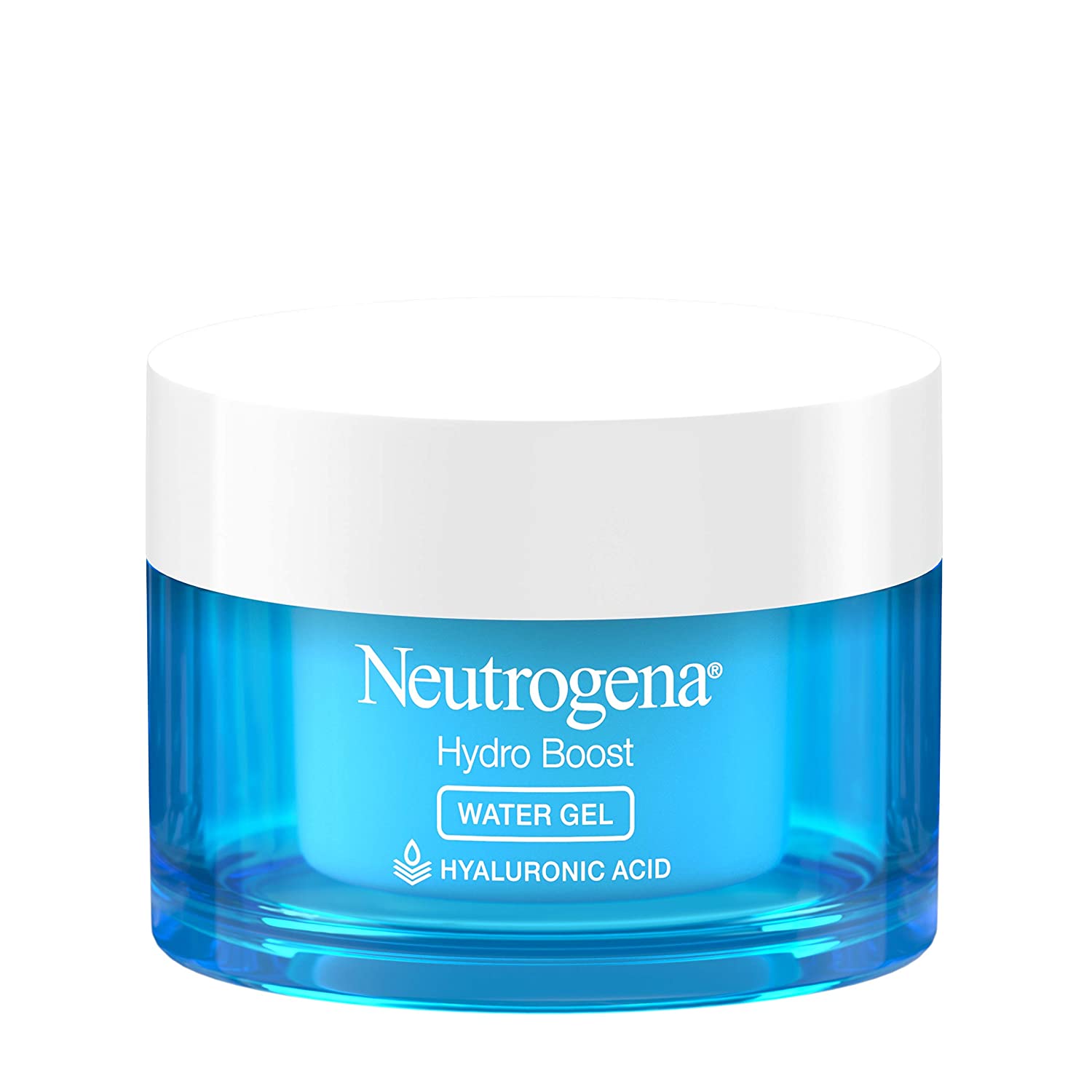 Neutrogena Hydro Boost Hyaluronic Acid Hydrating Water Gel
$16.97
Shop it
Amazon
DON'T MIX: AHA/BHA and niacinamide
Niacinamide is used to treat hyperpigmentation and reduce fine lines and wrinkles, while alpha hydroxy acids (AHAs) and beta hydroxy acids (BHAs) are chemical exfoliants. To understand why niacinamide shouldn't be mixed with AHAs and BHAs, you need to consider pH. "AHAs and BHAs usually have a pH around 3.0 to 4.0, while niacinamide usually has a pH around 5.0 to 7.0," explains board-certified dermatologist Hadley King, M.D. "When you mix these ingredients, you're likely to raise the pH of the acid and lower the pH of the niacinamide."
These changes in pH can decrease the efficacy of both products and lead to irritation. "The higher the pH, the less AHA gets absorbed by the skin," Dr. King says, adding that when the pH of niacinamide gets lowered, it can convert into niacin, another form of vitamin B3 which can cause flushing and redness.
However, you don't have to choose between acids and niacinamides. Dr. King says it's fine to include both niacinamide and AHAs or BHAs in your skincare routine as long as you don't use one right after another. "For maximum benefit, the ingredients should be applied at different times of the day, on alternating days, or at least 30 minutes apart," she says.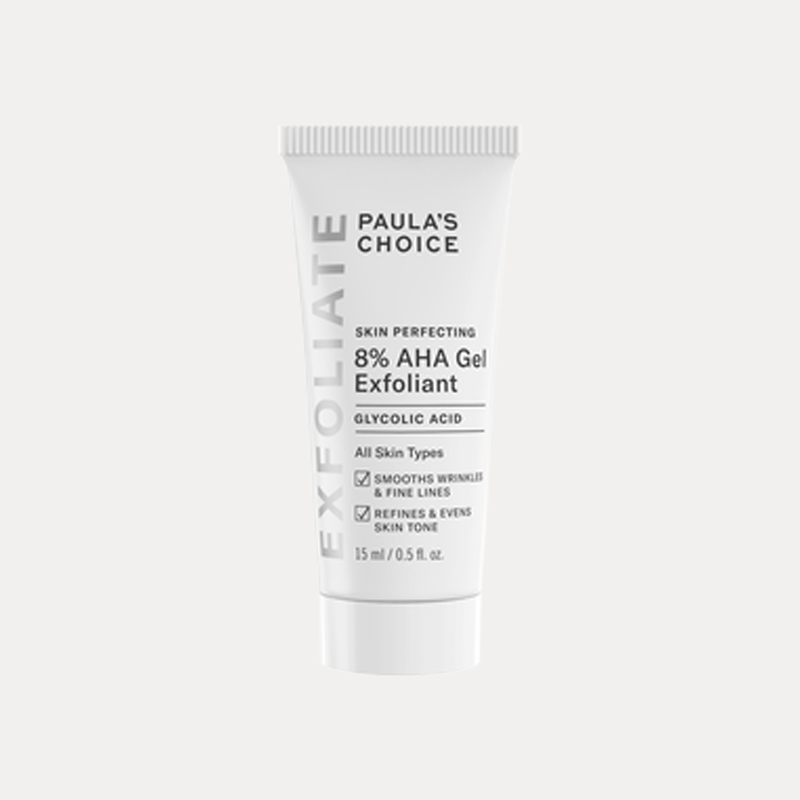 8% AHA Gel Exfoliant
$10
Shop it
Paula's Choice
DO MIX: Antioxidants and SPF
No matter what skincare ingredients or products you use, SPF should be a mainstay in your routine to protect your skin from sun damage. For maximum skin protection, Dr. Nichols says combining antioxidants with SPF is ideal. Vitamin C is one of the most common antioxidants recommended by dermatologists as it's great for brightening skin and protecting it from environmental damage, so using this ingredient along with SPF creates the ultimate skin-healthy shield.
"At my practices, I always stress the importance of my skincare trifecta as the must-do foundation of my patients' anti-aging skincare regimens," Dr. Nichols says. "The trifecta consists of an antioxidant, a sunscreen with SPF 50 or more, and a retinol product every day."
If you're using both retinol and vitamin C in your routine, however, apply the first at night and the latter in the morning to avoid messing with the ingredients' pH and rendering both ineffective.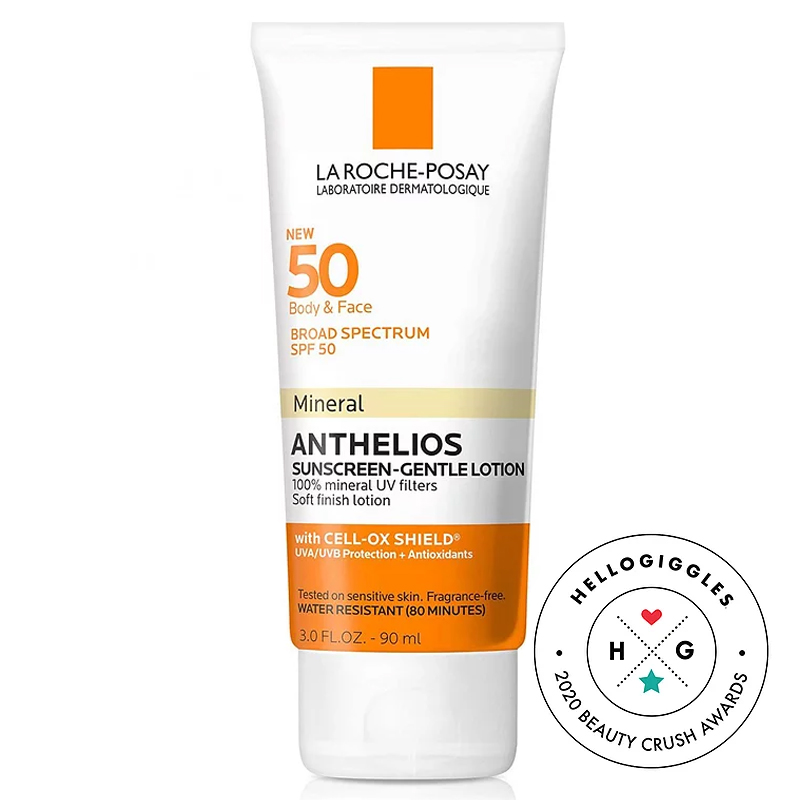 La Roche-Posay Anthelios SPF 50 Mineral Sunscreen - Gentle Lotion
$29.99
Shop it
Dermstore
DON'T MIX: Vitamin C and AHA/BHA
Just as AHAs and BHAs can interfere with the pH levels of niacinamide, the acids can do the same with vitamin C. Since vitamin C is pH-sensitive, using other products without stabilized pH right before or after vitamin C can degrade the antioxidant properties and decrease the skin's absorption of the ingredient, Dr. Nichols explains. "So pay attention to what cleanser you are using with your vitamin C in the morning," she says. A pH-balanced cleanser, like the Youth to the People Superfood Antioxidant Cleanser (which contains vitamin C-rich kale), is a safe bet.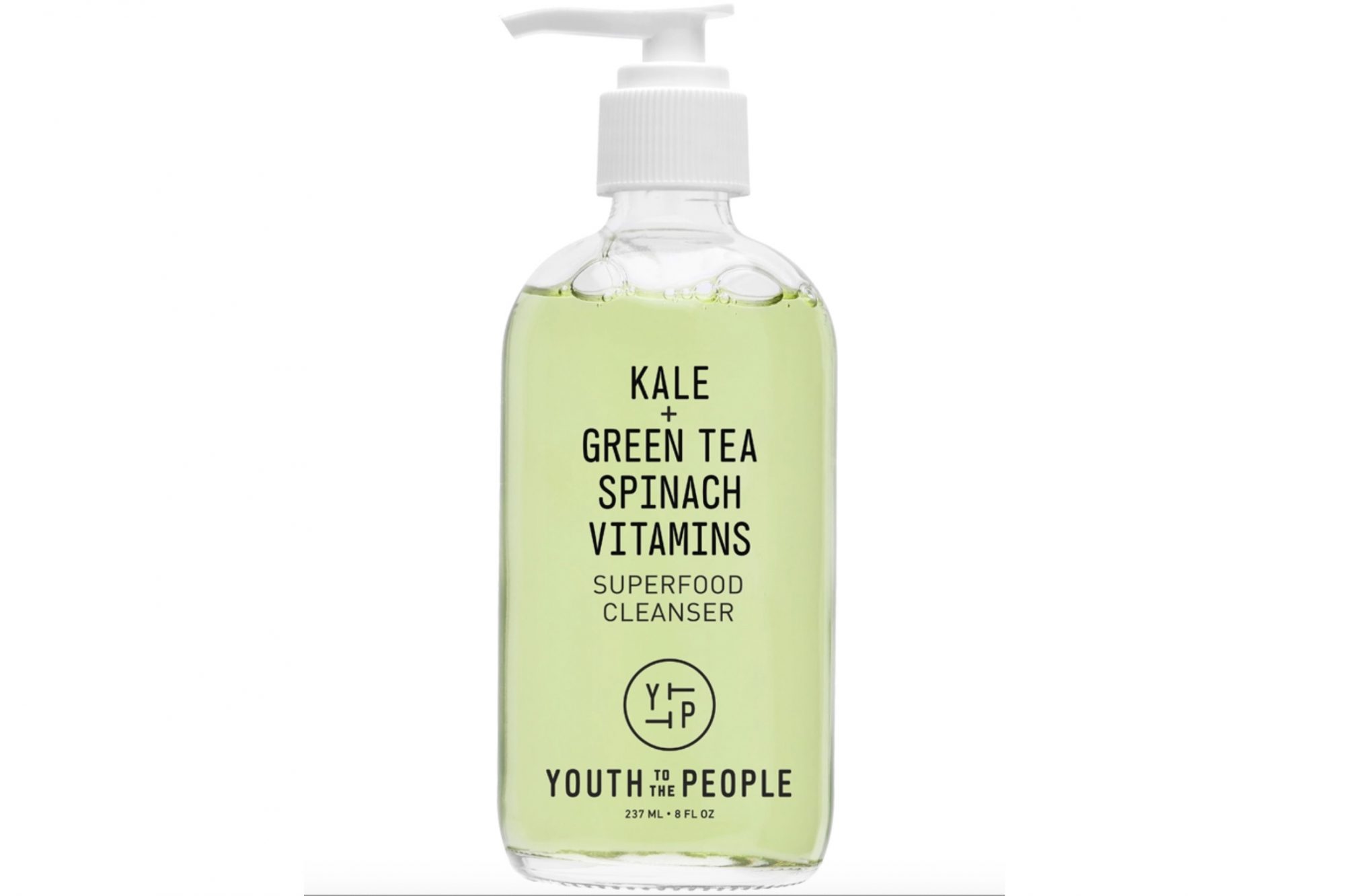 Youth to the People Superfood Antioxidant Cleanser
Shop it
Sephora
DO MIX: Hyaluronic acid and polyglutamic acid
For the ultimate moisturizing treat, Dr. King recommends using hyaluronic acid along with polyglutamic acid. "Polyglutamic acid, like hyaluronic acid, is a humectant that binds water," she explains. "But unlike hyaluronic acid, the PGA molecule is a water-soluble peptide with a larger molecule size, which means it doesn't penetrate as deep into the skin." Instead, as Dr. King explains, polyglutamic acid forms a hydrogel film on the surface of the skin, which prevents water from evaporating and helps the skin retain moisture. 
So when you pair this ingredient with hyaluronic acid, a known hero for replenishing skin's moisture, Dr. King explains that "it creates visible plumping, because these two humectants are working at different levels in the skin."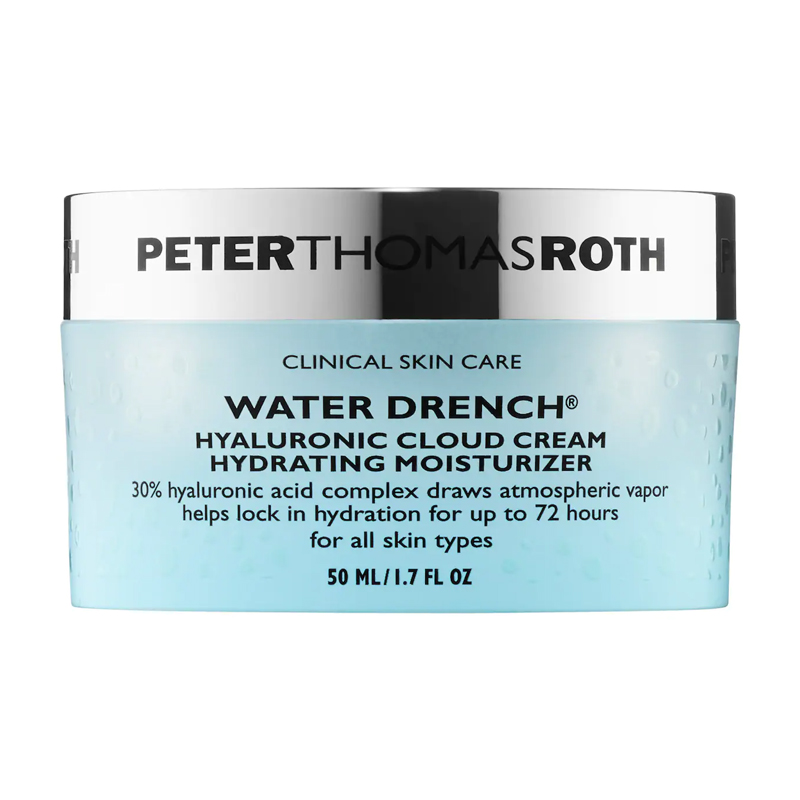 Peter Thomas Roth Water Drench Hyaluronic Acid Moisturizer
$52
Shop it
Sephora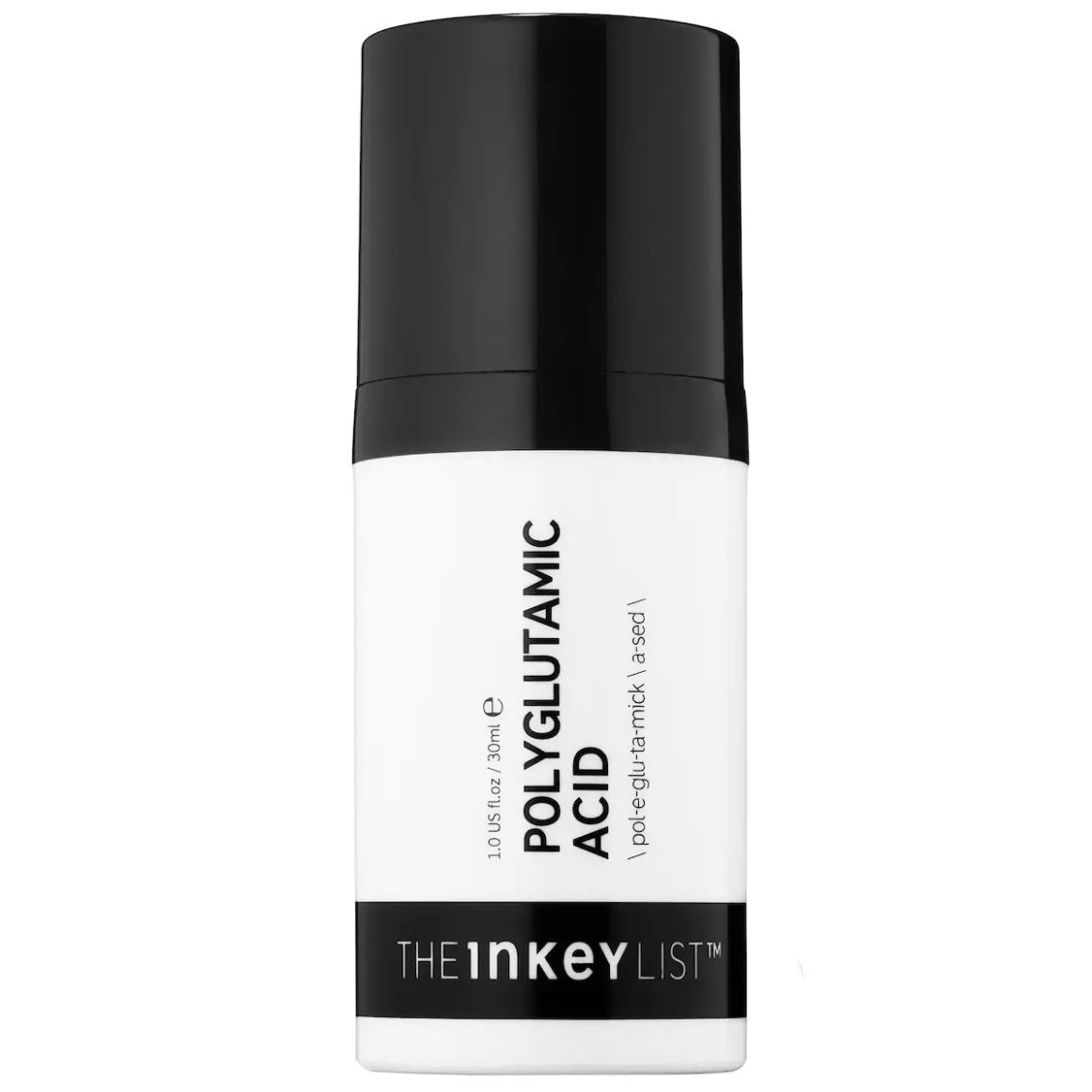 The Inkey List Polyglutamic Acid Hydrating Serum
$14.99
Shop it
Sephora
If you feel overwhelmed trying to navigate the dos and don'ts of product mixing, celebrity esthetician Sarah Akram recommends keeping your skincare routine simple. Instead of using products from various brands, stick within one skincare line that you know works for your skin. This way, you can use products that were formulated to work together so you don't have to do all the math on your own. Sometimes, less really is more.