8 mistakes you might be making while dating online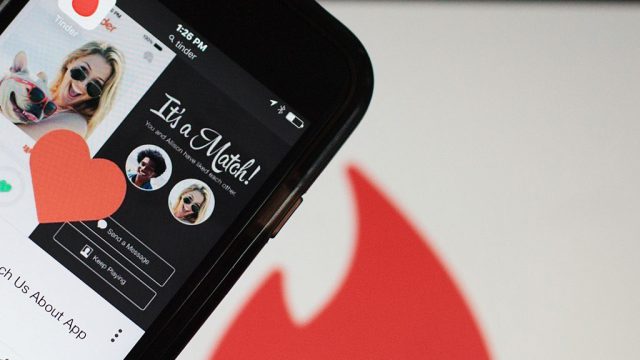 Dating is hard, but online dating can be even harder. And a lot of people are unwittingly making so many online dating mistakes that are potentially ruining the whole experience. It's not easy, especially because we're no longer living in the days of reading long, detailed profiles on dating websites. Now, we're scrolling left and right on apps and being rushed to message our matches within 24 hours, lest we lose our chance at true love.
It's no wonder we're messing up now and again on the apps. The thing is, there's not a lot of time to make a good impression or woo someone on a dating app, so you want to make sure that you at least have the basics down before you get going.
If you're striking out over and over again on a dating app, it could be something you're doing. Don't worry — with just a few simple changes to your profile, messaging game, and overall attitude about the whole online dating thing, you can change your luck.
Here are some things to think about it if you're not getting any good matches or dates.
1You're not casting a wide enough net.
It's one thing to take a full thirty seconds to look at someone's profile before you toss them aside, but you probably don't want to be too picky. Think of it like this: The more people there are in your pool, the more likely you are to match with someone. If your inbox is empty, try doing a lightning round next time you're bored — don't think too hard about it, and swipe right on as many people that seem like your type. It freshens up the batch of contenders. Later, you can go through their profiles and pics and see if they're worth talking to. Try it, just for us.
2 No one can see you.
If you're wearing sunglasses, a hat that casts a shadow, or covering your face in any way, people are going to judge you. It's stupid that we do this all based on looks, but if you want people to take a chance on you, you can't be hiding. Wouldn't you do the same? We all make snap decisions: Be confident. You're gorgeous.
3You're playing it too cool.
Don't try to be coy with your profile. Write something about yourself. People want to know about who you are. Likewise, don't pretend like you're too good for a dating app when you start messaging someone on a dating app. Own it.
4You aren't reading the profiles closely.
More often than not, no matter what they say, people do tell you who they are in online dating profiles. If you're a couch potato, and the other person does CrossFit every morning, be realistic. Is that going to work? Not a drinker? The pretty girl with a beer in her hand (in every pic) might not be the best choice. Also, if some guy swears he isn't a serial killer, skip him. He's probably not a serial killer, but he also isn't funny.
5It's too hard to figure out who you are.
Stop putting pictures with multiple people in them as your first picture, unless you're on a group sex app and come as a package. Worst case, crop your BFFs out. Actually, try not to put pictures of yourself with other people at all. Just focus on you.
6You're not clear about what you want.
Whether it's on your profile or once you get to the messaging stage, be clear about what you want so people can make the choice about whether or not they're into you. Are you looking for true love or just someone to have sex with so you can get over your ex? It's OK if it's a little of both, but don't get twisted if other people aren't always into it.
7Cut to the chase.
Unless that's what you like, stop messaging people for days and days. Have a chat, gauge whether or not they seem worth having a beer with, and then make it happen. You're not looking for a pen pal, right?
8You're getting your hopes up.
Sorry, but online dating can be just awful. With so many people in the world, there are a lot of people using apps for tons of different reasons. Don't take it too seriously or get discouraged if something doesn't work out. You're way too awesome to have your heart broken by someone on Tinder. Have fun with it, because people tend to be attracted to confidence.
Good luck out there. For what it's worth, we'd totally swipe right on you.