Missy Elliott is the first female rapper to ever get nominated for this prestigious honor, and heck yes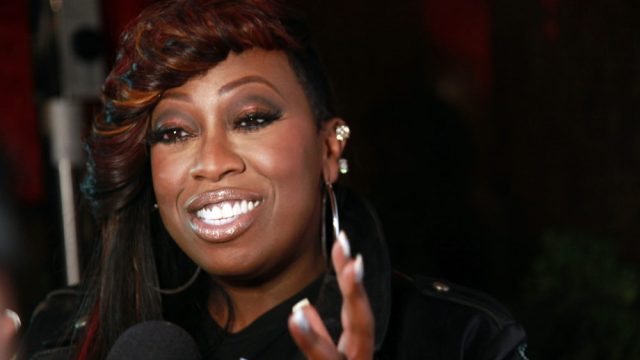 Congratulations are in order: Missy Elliott has been nominated for the Songwriters Hall of Fame, making her the first female rapper to ever be considered for the honor. Over the course of her incredible career, Elliott has not only released chart-topping hits like "Get Ur Freak On" and "Work It," but she's written songs for Mary J. Blige, Destiny's Child, Beyoncé, Janet Jackson, Ciara, and Whitney Houston—so she seems more than deserving.
Other 2019 Hall of Fame nominees include Mariah Carey, Vince Gill, Dallas Austin, Chrissie Hynde, and Jimmy Cliff. If inducted, Elliott would become the third rapper—and again, the first female rapper—to make the Hall of Fame, following recent inductees Jay-Z and Jermaine Dupri (artists must have worked in the industry at least 20 years before being considered for the honor).
Whether she wins or loses, the nomination itself is a major accomplishment.
"I am Humbly Grateful to be nominated with so many other AMAZING writers Congratulations to all of them also," Elliott wrote on Twitter.
Elliott also retweeted a message she posted in September—and it serves as a critical reminder to always believe in ourselves.
The HOF's 50th annual ceremony takes place in New York on June 13th, 2019. We're rooting for you, Missy.