An ode to legendary hip-hop queen Missy Elliott's beauty and style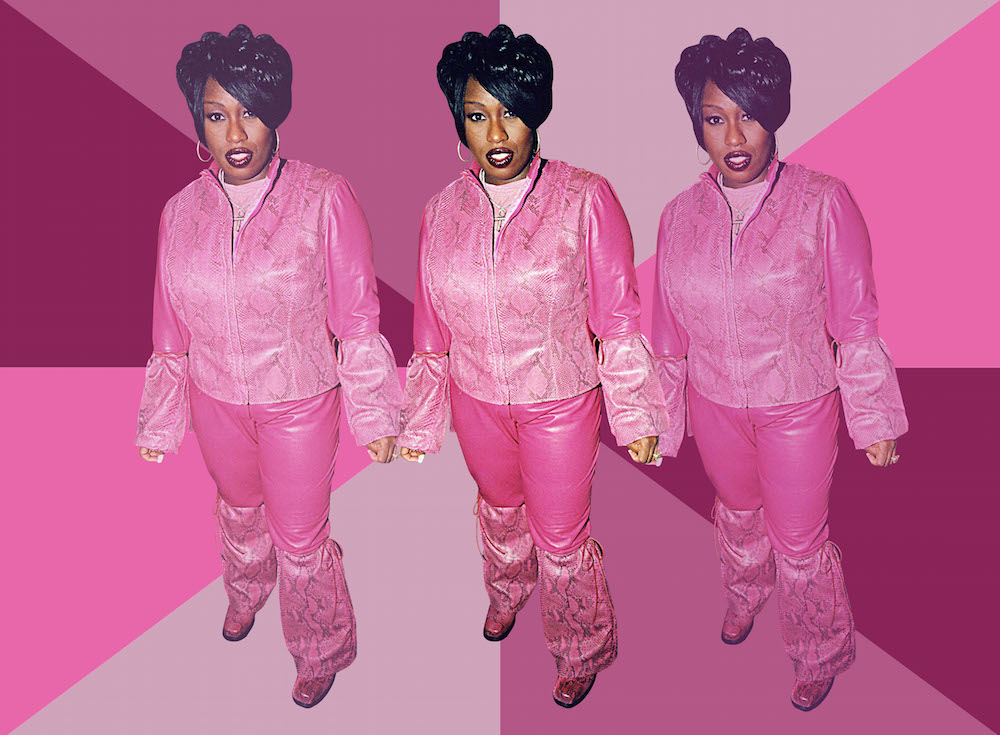 Why is it that Black women have their creativity policed, often times by other Black women? In a particularly cruel Instagram post, commenters took apart photos featuring several different hairstyles, including finger waves. People chimed in, bringing up valid arguments about how others can't tolerate innovation unless it comes from an already famous source. What made this dialogue much more interesting was the fact that this was for and about Black women and their style. As much as I like to think that the internet is saturated with accounts dedicated to Black style, it's not. There are conversations waiting to be had about our makeup, hair, and clothes.
This also made me think about the fact that finger waves were a defining hairstyle for one of the biggest, most inventive artists of the last two decades — Missy Elliott. Missy's 1997 video for "The Rain (Supa Dupa Fly)" was my introduction to her signature cropped, deep waves that were styled with who knows how much gel. As written on HypeHair, she was one of the more memorable artists to bring finger waves back into mainstream consciousness. They have since been worn by high-profile Missy superfans, including Solange Knowles and Teyana Taylor.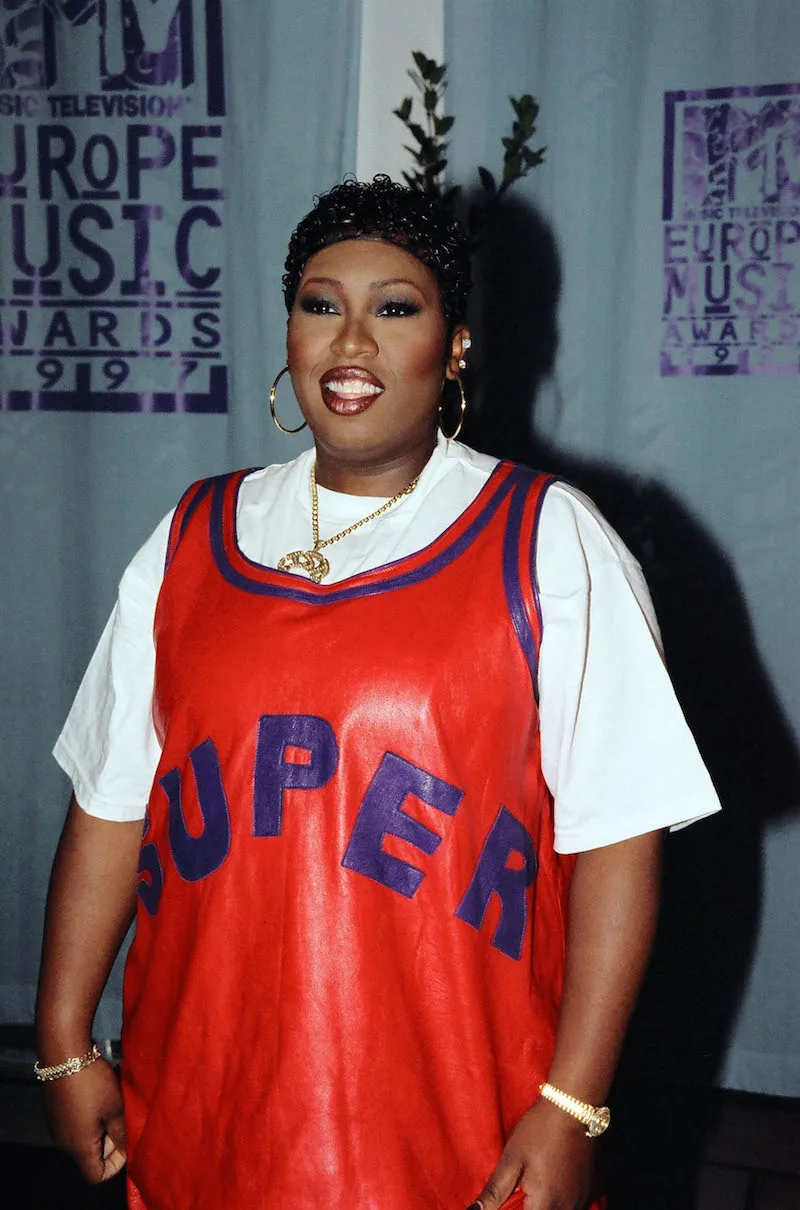 Missy Elliott's music, with its fun, sexy lyrics and feel-good production, is enough to leave anyone speechless. But there's another facet of the polymath's package that has captured our hearts: her sense of style. Missy has let her inhibitions go time and time again to give us the creative, futuristic looks that accompany her sounds. In her groundbreaking music videos, she's played the role of Medieval being with telekinesis ("Hit Em Wit Da Hee"), a stylish space dweller ("Sock it 2 Me"), and a bucket hat-rocking bellhop ("One Minute Man"). Of course, who can forget how she made a Hefty garbage bag look like couture?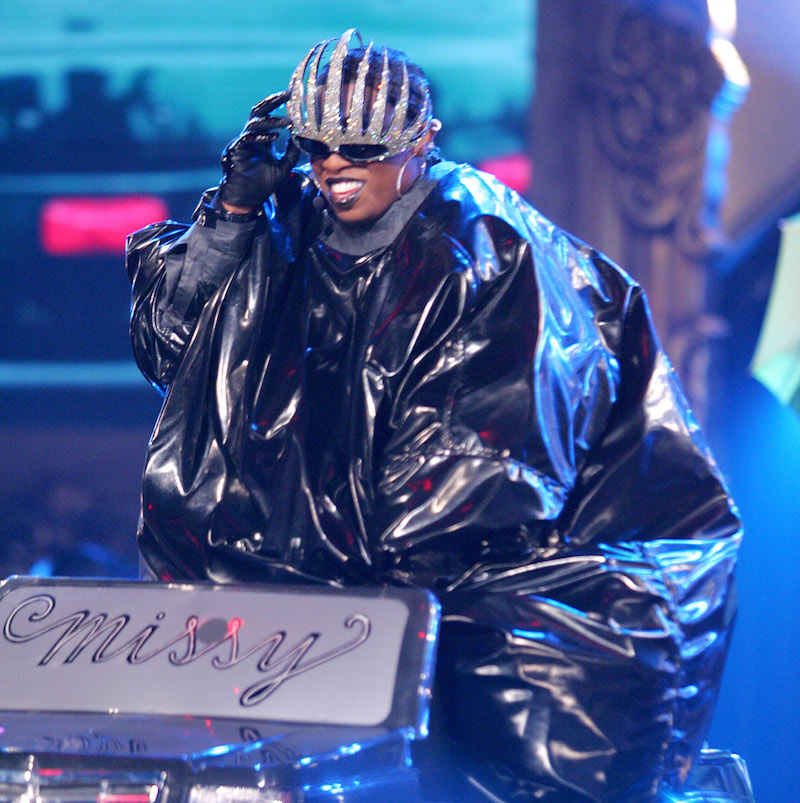 Her boundless vision inspired me in my childhood, and continues to take up space on my eternal moodboard.
In high school, I would get lightly roasted for wearing oversized clothes and dark lipstick. Deep brown, plum, and charcoal black were my lipstick shades of choice. I was straight up told that "this [isn't] the '90s and I wasn't Missy Elliott." The thing is, I saw myself in her. We were both thick, rocked throwback track suits, and had a thing for color. It was only natural that I looked to someone who had her own ideas, regardless of what the general public deemed cool.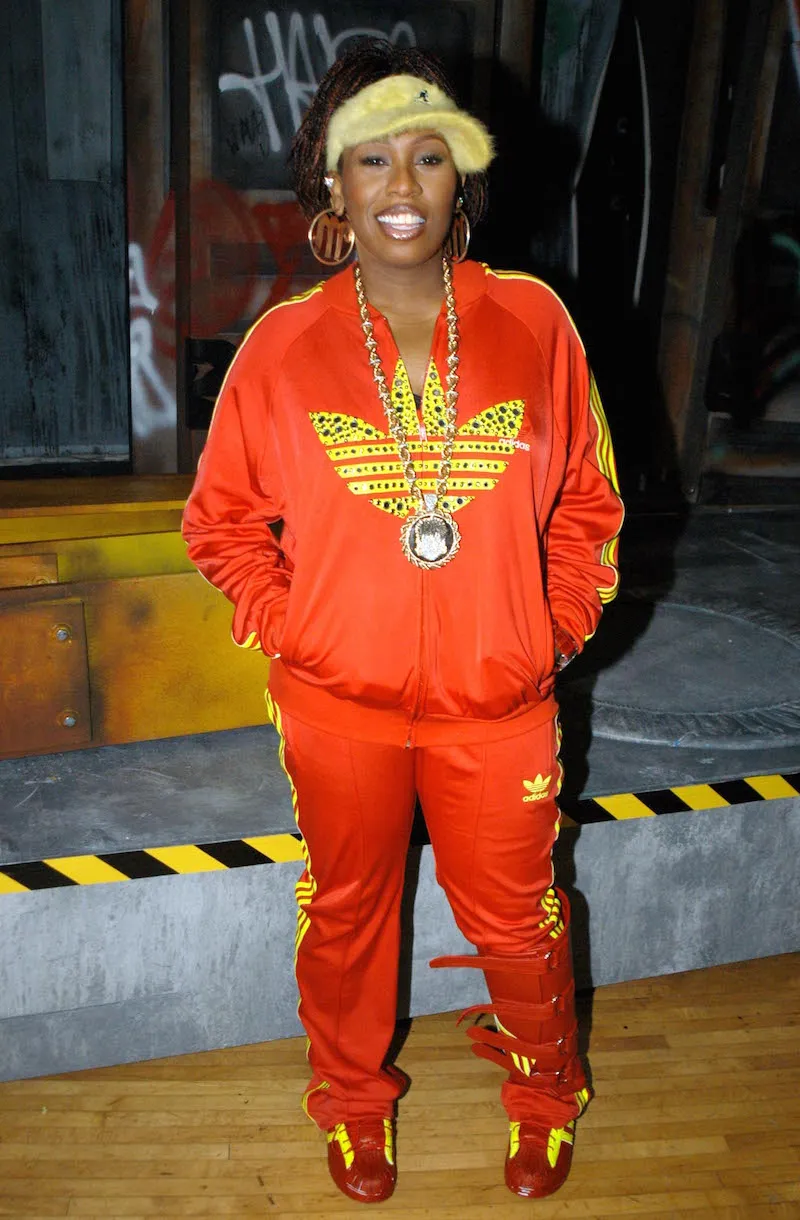 There weren't a lot of popular women in the rap game who looked like or presented themselves like Missy Elliott.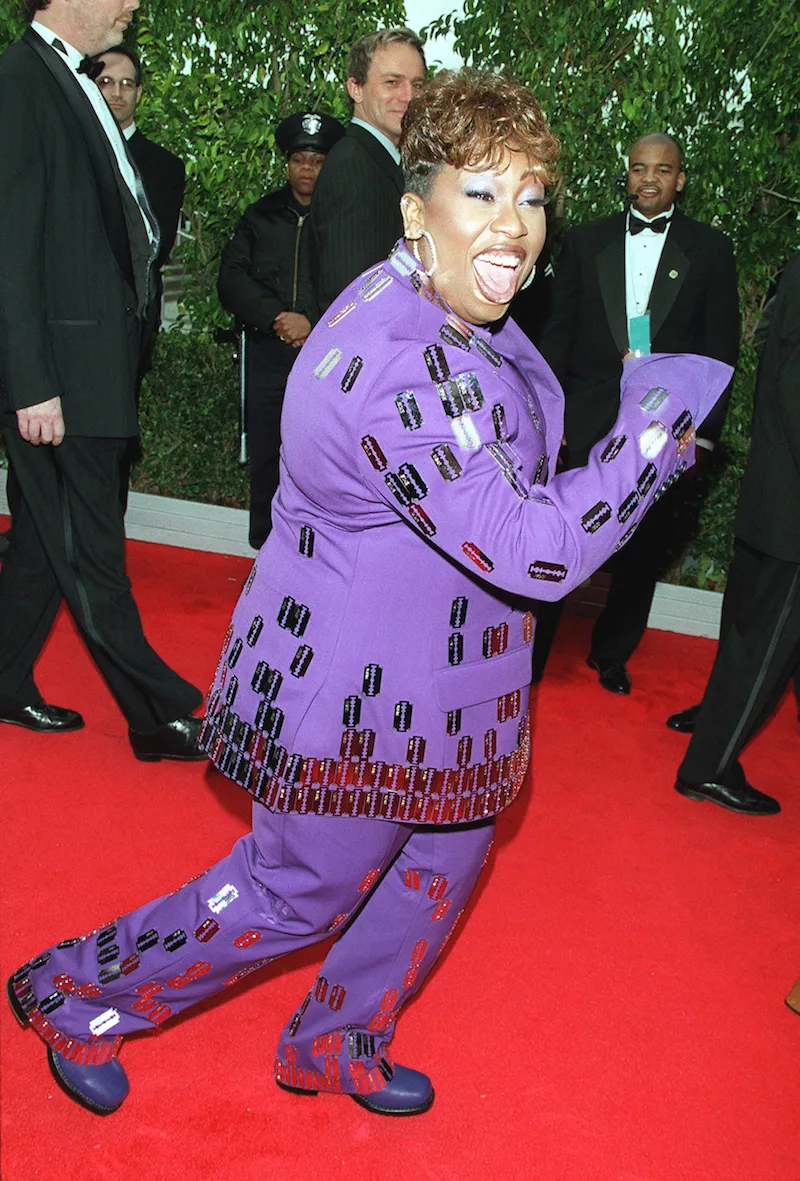 Though the time period of her introduction has been glorified for its acceptance, it cannot be forgotten that there was still a mold in place for what women were supposed to wear and how they were to look. Paying little mind to an archetype, Missy burst onto the scene and demanded body acceptance. She even accentuated her form in her video for "The Rain (Supa Dupa Fly)."
There's a reason why Missy was chosen to be featured in Marc Jacobs' 2016 fall campaign video (which was directed by one of Missy's longtime collaborators, Hype Williams). It's the same reason why she was able to honor herself at the 2017 VH1 Hip Hop Honors and why her name comes up whenever you're discussing original design. It's because she goes against the grain in all that she does.
My favorite part of Missy's videos just might be her makeup. It's only right that we dig in to some of her best beats and talk to some fellow fans about her iconic beauty looks.
"All N My Grill"
"The first thing I usually notice in all of Missy's music videos when it comes to makeup is her lip color," says pop culture analyst Bri Malandro. "She can literally pull off any shade, matte or glossy, and this video is proof of that. In the first few shots, she's wearing a metallic gloss that looks like a mixture of light pink and brown. Later in the video, she and Nicole Wray both have on a deep brownish, burgundy gloss with a smoky eye that I still reference to this day."
"She's A B**ch"
"When I saw the first look with the crystal eyebrows and glasses, I thought the arch and size of her eyebrows were a nod to Divine [the actor and drag queen], who notoriously would wear eyebrows that went so far up her forehead that she had taken inches off her hairline," explains NYC-based musician Xhosa. "Then when she revealed the entire look, it read as glamorous extraterrestrial."
"I'm Better"
In the "I'm Better" video, Missy goes for a couple of different vibes, all handled by makeup artist Gloria Elias-Foeillete. One shot shows her with a white stripe under her left eye. That was a heartwarming shoutout to the late Lisa "Left Eye" Lopes. The lip looks, one of which includes a 3M-reminiscent flash, are something to behold as well.
Missy's dreamy makeup and hair is forever and always on point, whether she's rocking a glittery eye, a bold lip, a razor-sharp brow or a weave that touches her booty. She has constantly pushed boundaries with her music, style, and makeup throughout her incomparable career. The icon's essence is also synonymous with Afrofuturism; she has literally become the face of the revolution. Beep beep.