Why Miss Teen USA decided to eliminate the swimsuit competition from its pageants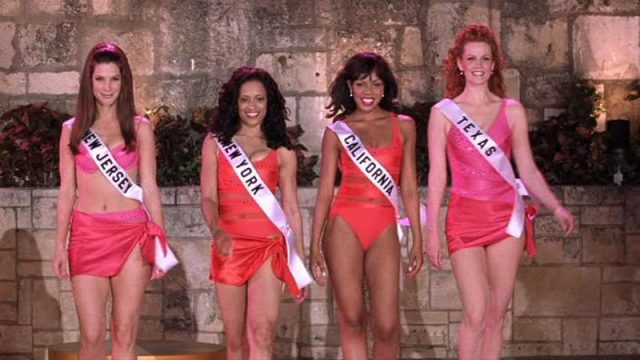 The Miss Teen USA organization just made an announcement that's got us standing up and cheering. The pageant has decided to eliminate its swimsuit competition. TBH, we think this is a long time coming. Having women of any age parade across the stage in tiny bathing suits for the purposes of having their bodies judged seems like an archaic concept at best, creepy at worst. It feels even more wrong when we're talking about teens. So bravo!
Even better though, we love the statement that Miss Teen USA organizers made as to why they decided on the change. According to USA Today, the pageant is making an effort to put forth a more empowering, feminist message. Miss Teen USA is part of the Miss Universe organization. In a statement, Miss Universe president Paula Shugart said, "This decision reflects an important cultural shift we're all celebrating that empowers women who lead active, purposeful lives and encourage those in their communities to do the same. Our hope is that this decision will help all of Miss Teen USA's fans recognize these young women for the strong, inspiring individuals they are." false
The stated purpose of the swimsuit competition has always been to show off the athleticism of the contestants. In that vein, it is now being replaced with an athletic wear competition. So instead of bikinis, we'll be seeing the Miss Teen USA contestants hitting the stage in Lululemon and the like, which we fully support. I mean, the only thing we love more than yoga pants are inspiring messages of strength and empowerment for girls and women.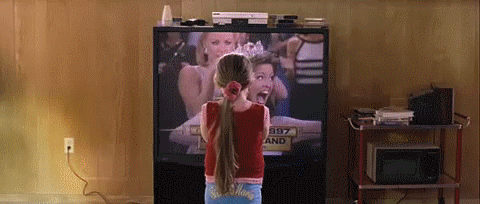 In wake of this important shift, reigning Miss Teen USA, Katherine Haik voiced her support for the pageant, saying, "I have been an athlete my entire life. As a member of a softball team and a competitive dance team, I spend a lot of time in athletic wear…This new direction for Miss Teen USA is a great way to celebrate the active lives that so many young women lead and set a strong example for our peers."
We echo that sentiment. Perhaps Sandra Bullock said it best in Miss Congeniality: