This hidden joke in the "Big Bang Theory" will give you intense '90s flashbacks
Who doesn't love a venn diagram? Particularly when it can help you figure out a very difficult problem…
Way back in Season 6, Episode 5 of The Big Bang Theory,"The Holographic Excitation," Sheldon and Amy were faced with a very important annual couples problem: what they want to dress up as for Halloween.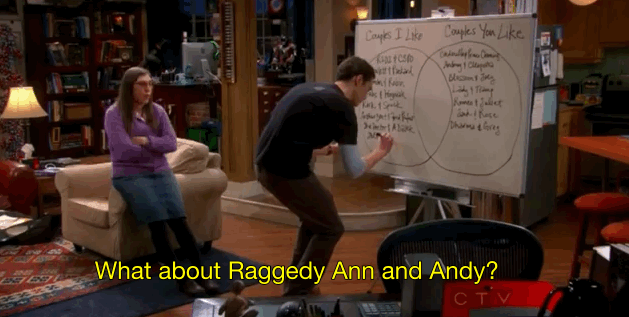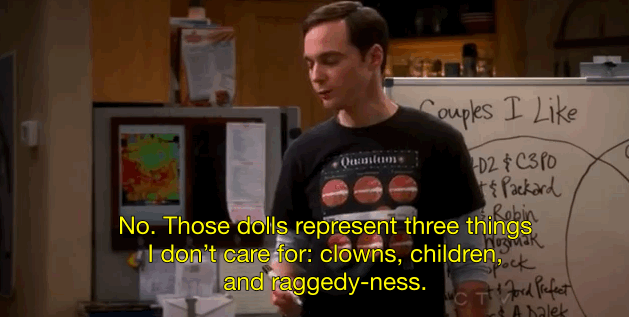 Here's a shot of ALL their options from afar.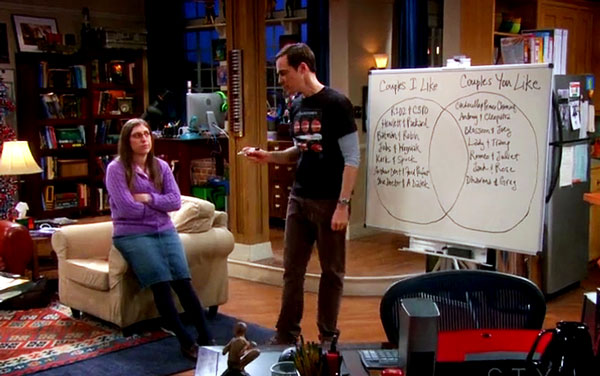 And here's a clearer re-creation of their Venn Diagram: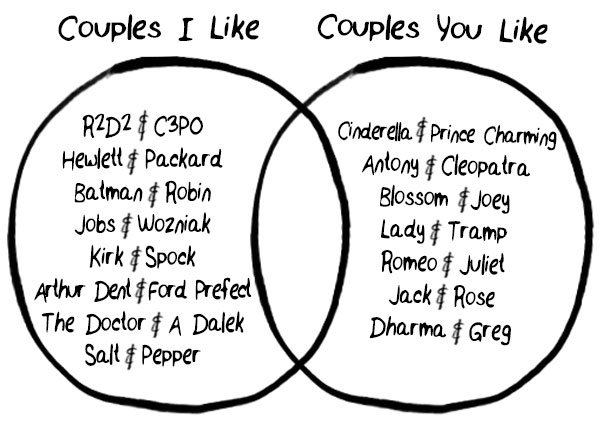 Notice anything INTERESTING? No? Take a closer look at the "Couples You Like" side: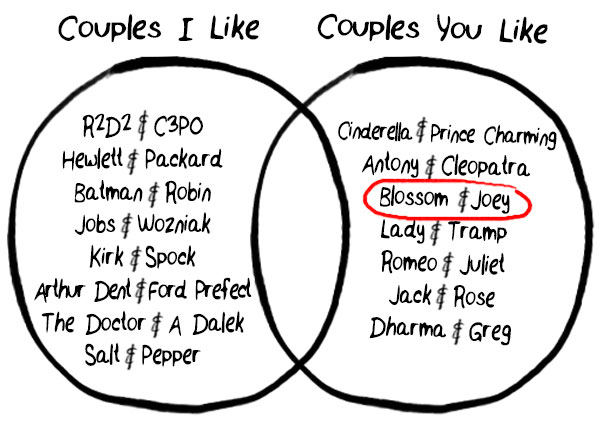 BLOSSOM & JOEY! Yeah, on Amy's (Mayim Bialik) half of the venn diagram, she has listed "Blossom & Joey"!
Mayiam Bialik, as you PROBABLY KNOW, launched to major '90s fame as the iconic TV character Blossom. And Joey (who we're sure you have NOT forgotten either) was one of her brothers.
It's not the first time The Big Bang Theory has referenced Blossom, either!
Going back even FURTHER, to Season 1, Episode 13, "The Bat Jar Conjecture," we actually saw Raj suggest "the girl who played TV's Blossom" as a possible replacements for Sheldon on their physics bowl team (which was a spot-on idea, BTW, since Bialik really does hold a PhD in neuroscience).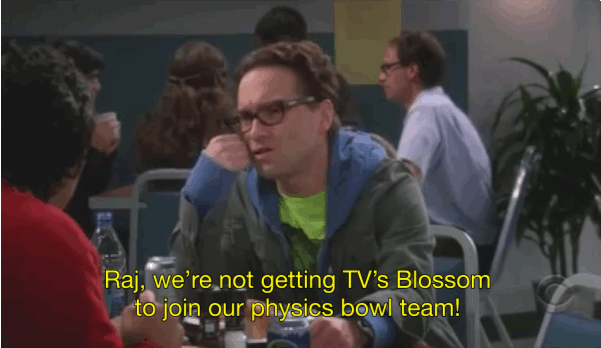 IF THEY HAD ONLY KNOWN THE FUTURE!