Miss Piggy adds to her modeling resume, stars in Kate Spade's holiday ad campaign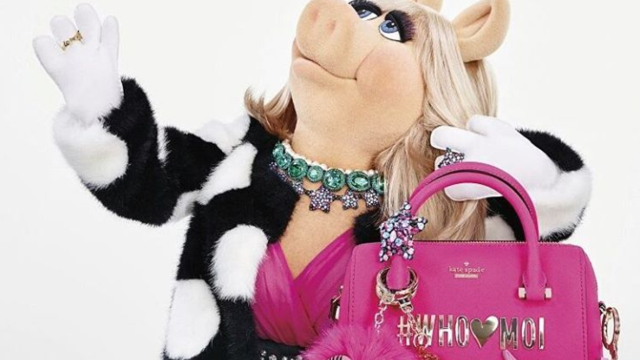 Who needs models when *moi* is available to star in your holiday ad campaign?
The big-wigs at Kate Spade clearly got Miss Piggy's casting availability memo, because the brand hired the uber-stylish muppet to star in its new ad series — and the results are positively delightful.
The campaign introduces both Kate Spade's new personalization program — which allows customers to add initials, phrases, names, and other details to their accessories — and the muppet's own Disney Miss Piggy Collection by Kate Spade New York.
Yup, a Miss Piggy accessory collection is coming. Get excited!
The limited-edition collection includes wristlets, clutches, totes, wallets, necklaces, key chains, sweaters, stud earrings, and phone cases emblazoned with images of Miss Piggy and her catchphrases, such as "Who, Moi?", and will be available beginning December 1st from Kate Spade and Nordstrom.
Get it quick though, because the Miss Piggy collection is available through the holiday season only.