The "Miss Peregrine's Home for Peculiar Children" trailer is creepy in all the right ways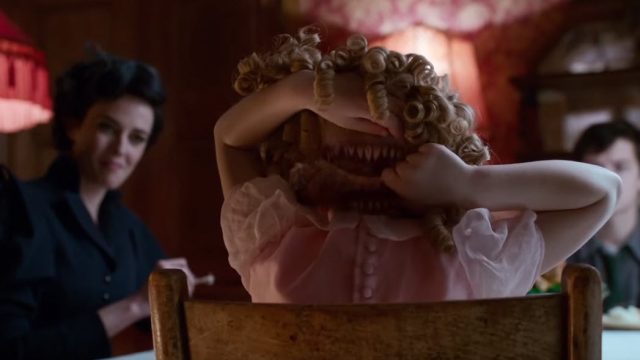 We've been waiting for more news about Miss Peregrine's Home for Peculiar Children since it was announced as a film version of Ransom Riggs' 2011 YA dark fantasy novel. It tells the story of Jake, a teenage boy (played by Asa Butterfield) who visits an orphanage run by an…interesting…woman, Miss Peregrine (played by Eva Green), who oversees a group of children with special abilities. Jake is thrust into a world he could never have dreamed of and, of course, becomes the unlikely hero. Dame Judi Dench and Samuel L. Jackson also star.
When we heard Tim Burton was directing, we weren't surprised, on account of the creep factor—if anyone does creepy well, it's him. And just a week and a half ago, we got our first look at some images from the movie, which made us let out a collective "whoa." If we hadn't known Burton was directing before then, we definitely would've after seeing those pictures.
And today, we're lucky enough to get the first trailer!
Without spoiling too much, we can tell you that the trailer focuses a good deal on the relationship between Jake and a girl from the school with special powers, Emma, whom he meets and becomes close to. We can also say it reminds us of X-Men (no surprise, considering screenwriter Jane Goldman had a hand in penning two of the most recent X-Men films) meets Beetlejuice, with a bit of Big Fish thrown in for good measure. We'd say we're excited, but we're pretty sure it goes without saying, considering how amazing of a combination this is.
You can watch the entire trailer below. And again and again, since we have more than six months until the movie's Sept. 30 release (sob).