Miss Patty is coming back to Stars Hollow!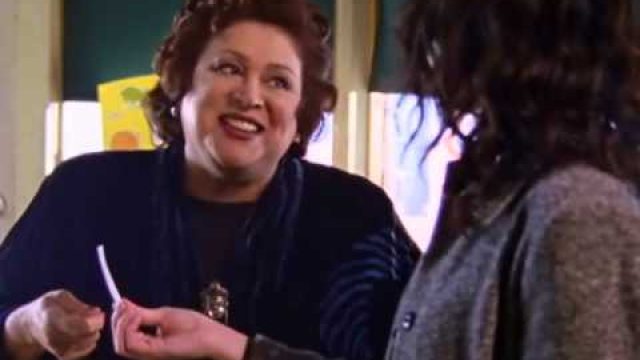 We never get tired of Gilmore Girls news, right? Right. We're always excited to hear news about the upcoming revival on Netflix, especially when it's news about familiar faces. On Tuesday, TV Guide revealed that one of our favorite characters is set to return to the show, and we could not be more excited.
That's right, Liz Torres, who played the effervescent loose cannon Miss Patty, is returning to Stars Hollow in all her glory, back to teach dance and make hilarious side comments. With Sutton Foster also joining the cast, we can't help but wonder if there's going to be some kind of dance rivalry among the women, or even better, one giant dance number.
This wasn't the only announcement. Todd Lowe, who played Zach, also confirmed his return, hopefully to help father his twin sons with Lane, and not cause any trouble with his band.
Although, this is Stars Hollow we're talking about, so small-town drama is likely, if not necessary. To be honest, it doesn't so matter what they're doing, as long as our favorite people are there to do it.