The founder of Miss Jessie's talks to us about creating a natural hair care brand with purpose
My mother is currently staying with my family. She's helping out with my young daughter so I can catch up on work (and sleep!). Truthfully, I'm more than grateful. With her frequent trips to Louisiana come conversations about the latest beauty products that I've tried out, from creams and face masks, to oils and styling lotions. This time around, I told her about my absolute favorite hair brand, Miss Jessie's, and now she's in love. So in love to the point that I had to get her some products of her own, and she's also using Miss Jessie's Jelly Soft Curls to style my daughter's hair.
Sisters Miko and Titi Branch started Miss Jessie's hair care line in 2004 and it quickly took off. The siblings tackled the world of hair after seeing their grandmother, Jessie Mae Branch, make her own hair care products for them. The need for products exclusively for folks with natural and curly hair has allowed them to become veterans of their field.
We talked with Miko about growing up with curly hair, alternatives to head shaving, and how to maintain our edges.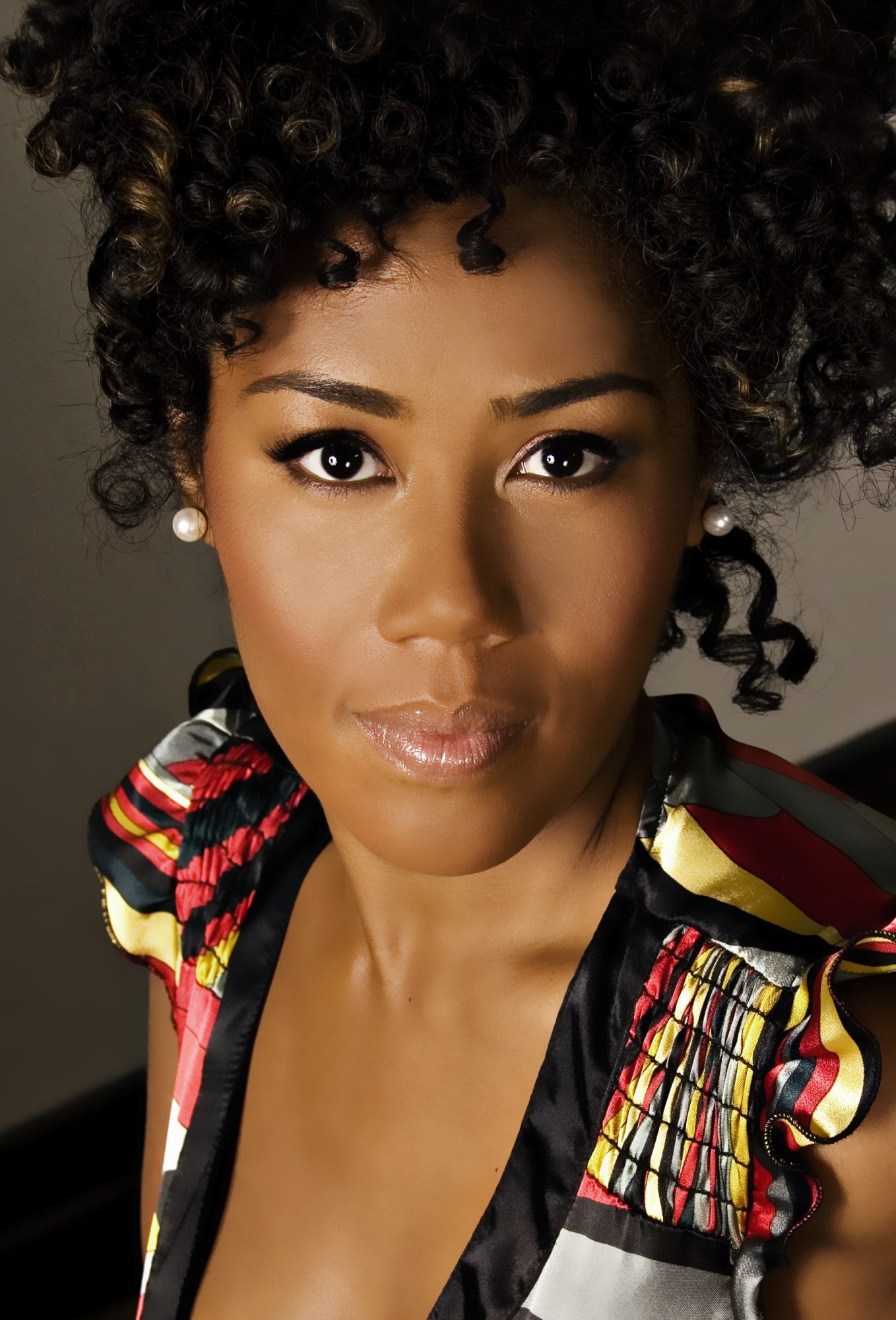 HelloGiggles: Can you tell me about your childhood experiences with hair?
Miko Branch: My mother is Japanese and my father is African-American. So, I have a combination of textures on my head; there are some areas that are super kinky and others that are looser. I grew up with a Japanese mother who had straight, long hair. And I, like many other young girls, wanted to emulate my mom and get my hair as straight as it could be. But my hair was very kinky, so one of the things I did in my quest to make my hair looser or wavier was to use a lot of grease and water. I would spend a lot of time slicking my hair back in ponytails. When I got older, my grandmother arranged for me to get my hair pressed with a hot comb. Long story short, I did not have the right products at the time.
HG: A lot of people shave their heads when they want a fresh start. What are some hair tips you have for someone looking to try something new?
MB: I think getting rid of a lot of old energy is a reason why some women consider cutting off their hair. But I think others are interested in trying something new, which doesn't always mean cutting off what you have, but really being open to new and different styles. Whether it be protective styles, natural hair, or maybe even a color change, these are some of the things we see quite a bit in Miss Jessie's salon. 
HG: Are there any Miss Jessie's products that you favor personally?
MB: Miss Jessie's products come from a space of necessity. We're responding to some of the void space that we see in our salon. Also, I have natural hair. So we made all of Miss Jessie's products with a purpose, for that reason. I can tell you that it depends on the time of the season. I can buy different Miss Jessie's products that cater to how I'm wearing my hair and what time of year it is. So now that it's really cold in New York, I tend to make sure that my hair is moisturized because I'm doing stuff like wearing a lot of hats. All of that friction from hats and natural hair could be the base of breakage. So, I find that I put more moisture on my hair. Baby Buttercreme is excellent, it's so rich and decadent.
If I do a double-strand twist, I'll use a product that has moisture, like Miss Jessie's Curl Cream or Baby Buttercreme. Another product I love, since I'm wearing more hats than I normally do, is Hold Me Down. Hold Me Down is self-explanatory. It does exactly what it says it's going to do—it holds your edges down!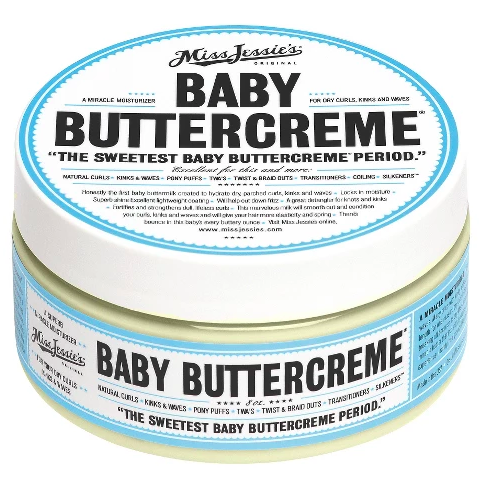 HG: Speaking of edges, do you have any advice for people who have alopecia? Or for those who have had their edges come out?
MB: I think taking preventive measures is really important. There's a reason why some of our edges are compromised— we pull our edges too tight sometimes, whether it be a simple ponytail, or if our hair is in a protective style. Or sometimes we don't have the courage to tell some of our stylists "don't pull my hair as hard as you are." That combination over time can compromise the edges, so in simply refraining from doing things like that, you give your edges the opportunity to grow back.
They say circulation is a wonderful way to get the juices flowing in those areas that have been traumatized. Adding stimulation and ginger are always ways to get some activity going where you have lost your hair. Also, seeing a physician. They can give you a more expert opinion as to how your edges have thinned and why.
HG: Lastly, are you working on any new projects that you can talk about?
MB: Oh, absolutely! Miss Jessie's is working on new products as we speak. We can't wait to reveal what they will be. There's also a book that my sister, Titi Branch, and I wrote together on how we built our business. It continues to spark the interest of many, so I'm gonna continue touring that. And I'm working on my second book!
This interview has been edited and condensed.