How did we miss Emily Blunt and her baby bump in a little black dress?!
Back in January, it was announced that Emily Blunt was pregnant with her second child with our forever TV boyfriend (and Emily's IRL husband) John Krasinski. And since January, the actress hasn't ceased to amaze us with her fabulous baby bump style. Like when she won the Oscars with her very '90s baby pink dress. Or that time she and Olivia Wilde (also pregnant with her second baby!) hung out together at the Met Gala and looked like goddesses from the fashion world.
And just a week ago, we discovered she totally owned the LBD at an Alice Through the Looking Glass event. We're seriously not sure how we missed such a chic moment in Emily's fashion history, but we did, but it's okay because now we're here celebrating it.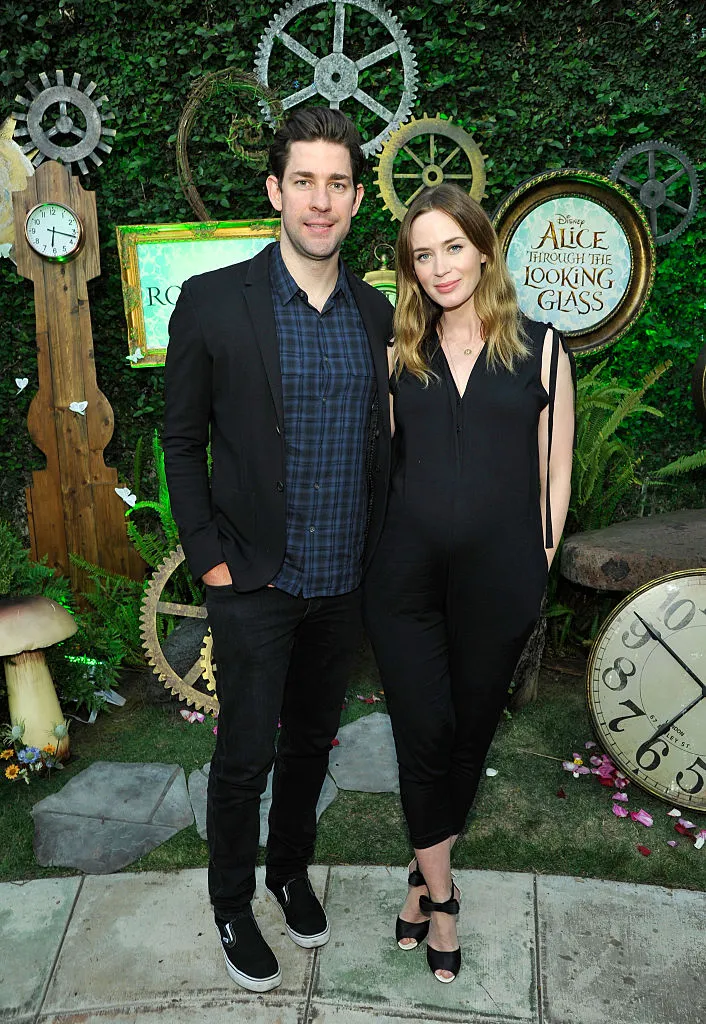 The elegance! The casual-yet-glamouressness of it all! The little black bows on her heels! There is so much to love here.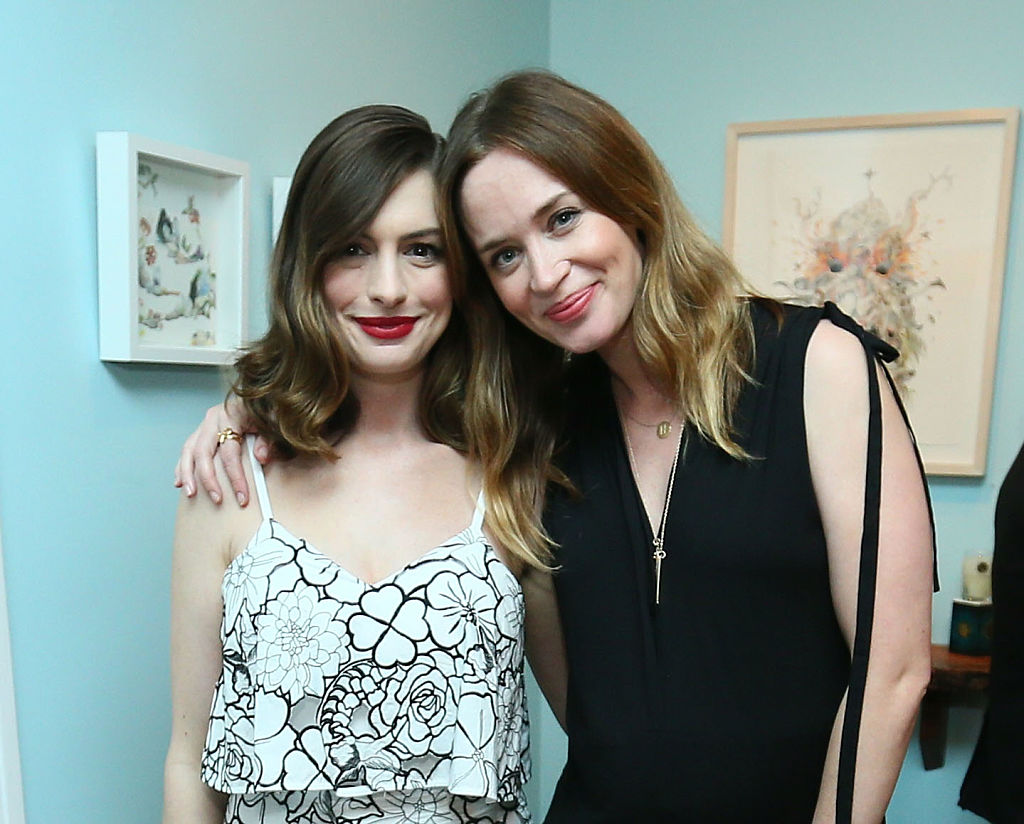 Looks like Emily came to support her former The Devil Wears Prada costar, Anne Hathaway (who also looks AMAZING, and actually gave birth to her son in early April). Will these two have baby playdates?! Did our hearts just do a few cartwheels? (Answer: duh they did.)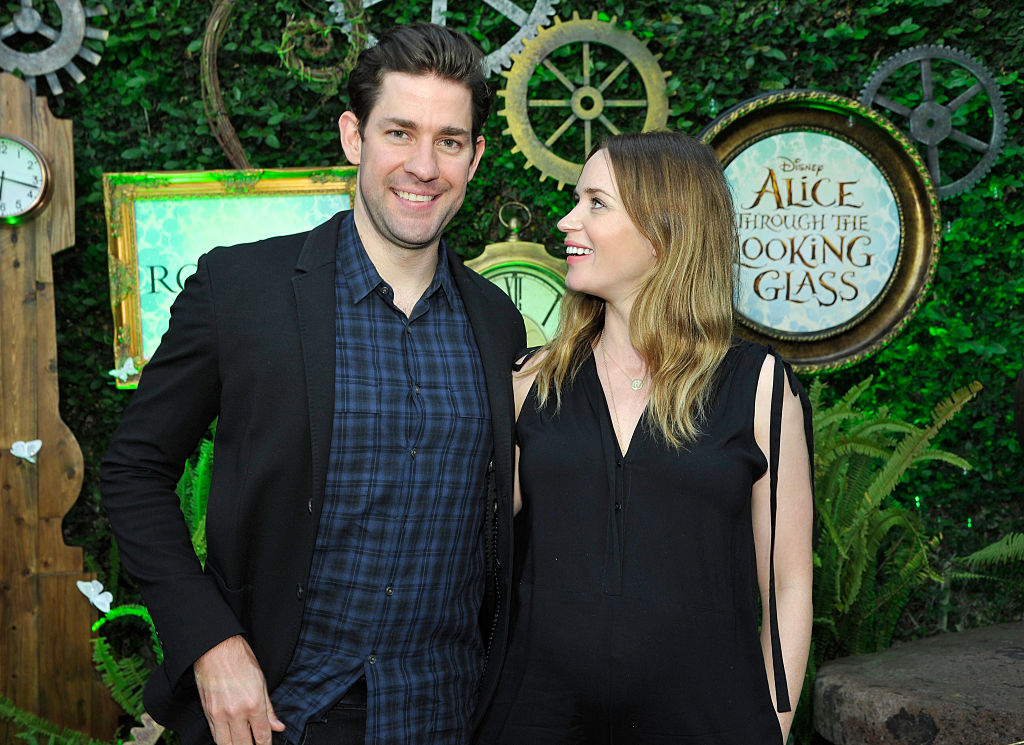 We love how happy Emily and John look together — it doesn't hurt their black and blue ensemble is PERFECTION.