This Miss Universe contestant gave her gown to a teenager who couldn't afford a prom dress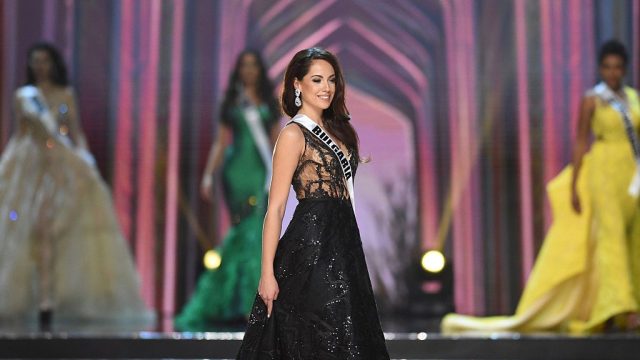 A Miss Universe contestant donated one of her dresses to a teen in need, and our hearts are melting. This year's Miss Bulgaria gave away her gorgeous gown to a girl who needed a prom dress.
Violina Ancheva recently competed as Miss Bulgaria in the 65th Miss Universe competition. While she did not win the competition, she won our eternal admiration. The competition was held in the Philippines, and Violina decided to give back before heading home. She made a Facebook post offering to donate the dress she wore during the competition to a girl who needed a prom dress.
She got over 13,000 responses!
She wrote:
" To my Filipino friends: Dear friends, I would like to give as a present my Miss Universe Gown (on the picture) to one of you that really want it and need it. I want to give the dress to a girl in need that can't buy a dress for her prom the next month. Please write to me a personal message for details. I am leaving soon, so please hurry up. PLEASE, SHARE THIS POST! I WANT THIS DRESS TO FIND ITS NEW OWNER!"
The lucky winner was 15-year-old Zhyra Nicole Cifra. Zhyra's mom wrote Violina because she was having trouble finding the money to get Zhrya a dress for prom. So this Friday, Zhrya wore the blue-piece dress Violina wore at Miss Universe to her prom.
And of course, she looks totally amazing!
Violina wrote:
"Today is a big day for me! It's Zhyra's prom — the beautiful Filipina that was chosen to wear the dress I was wearing on Miss Universe pageant! I am so excited! Good luck, Zhyra! Bulgaria loves Philippines!"
This story is so beautiful and sweet. We love that Ancheva chose to give back, and how supportive she was to Zhrya. This story of women holding each other up and international friendship is so touching. We hope that this catches on and more contestants donate their dresses at the next Miss Universe competition.