A Miss America contestant advanced after sharing her blunt—and progressive—stance on the Take A Knee movement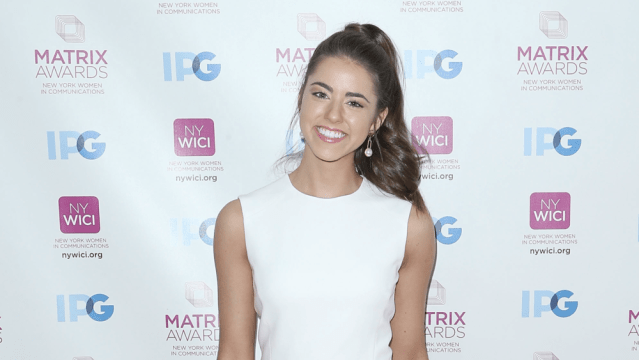 In what can only be called a twist, a Miss America contestant advanced to the next round of the pageant on Thursday, September 6th, after what some in this country would consider a "controversial" stance on a hot-button political issue.
Pageant contestants were asked what advice they'd give NFL players when it comes to deciding whether to stand or kneel during the pregame singing of the national anthem (alluding to the "Take A Knee Movement" initiated by Colin Kaepernick). Miss Virginia, aka Emili McPhail, didn't mince words when she responded:
"Kneeling during the national anthem is absolutely a right that you have, to stand up for what you believe in, and to make the right decision that's right for you," she said, adding, "But it's also not about kneeling; it is absolutely about police brutality."
The 22-year-old contestant is a graduate of Hollins University, and won the title of Miss Virginia this past June. Her comments came after she performed a piano number from The Phantom of The Opera for the competition's talent portion, and promoted her platform of "Ending Hunger in the U.S." McPhail was a communications studies major (which may help explain why her response to the Take A Knee question was so on point).
McPhail's response—and the positive reaction it received from the judges—is further proof that the historically conservative Miss America organization is evolving. They announced their decision to nix the swimsuit portion of the competition earlier this year, and have taken strides to ensure Miss America is viewed as a competition—not a pageant with a focus on aesthetics.
A new Miss America will be crowned on Sunday, September 9th, and we're wishing McPhail all the luck.