Mischa Barton will be hosting a new car show, and, what?!
It's been a while since Mischa Barton has been on our screens. While we can all remember the star's role of Marissa Cooper in The OC. Gosh, we miss The OC.
Anyway, following Mischa's turn on that show, the actress didn't end up doing too much. She was in a short lived show, The Beautiful Life, on The C.W., and there have been various guest appearances, film roles, and an appearance on Dancing with the Stars, but she's never quite managed to reach the heights her career was in during her tenure in Orange County.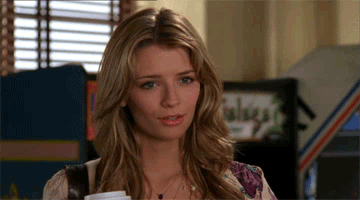 Now, however, that could all about to change…
It's been announced that Mischa Barton is to co-host a brand new show about…cars? Yep, it seems that Mischa is joining a show called Joyride, which is set to debut on The Esquire Network.
The show sees four celebrity hosts, the rapper T-Pain, Mischa Barton, Oliver Trevena, and race car driver Brian Vickers, as they go on the hunt for the best new and vintage cars on the market. As Entertainment Weekly states, the show won't be a simple review program, however. Instead, like on the popular BBC show Top Gear, the cars and stars will be put through tests and pushed in a head-to-head competition.
Check out a trailer for the show below.
While Marissa Cooper didn't necessarily have the best track record when it came to, well, everything, Mischa certainly isn't like her on screen persona. Rather, as Entertainment Weekly claim, the star is a  petrol head.
Apparently, Mischa has a penchant to for European and vintage luxury cars, and can regularly be found restoring old car. She also has a collection of vintage Cadillacs.
"Esquire Network's viewers have a huge appetite and passion for cars, and we are excited to partner with the crew at Critical Content again to bring this new series to air," said Matt Hanna, EVP of original programming at Esquire Network in a statement. "Our four dynamic and highly opinionated hosts — T-Pain, Brian, Mischa, and Oliver — each have a very personal connection and life-long obsession with cars. And we know that getting them to agree on one particular automobile each episode will fuel an engaging debate that is not only very educational, but also highly entertaining."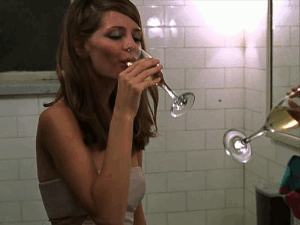 This shows that you should literally never judge a book by its cover. While Mischa might not strike you as a person who's into cars, it's obviously something that she's passionate about and we're so happy that she's found something that she can throw herself into 100%.
If you're curious to see more then Joyride premieres on November 15th on The Esquire Network at 10/9c.