Mischa Barton testified against her ex in a "revenge porn" case, and we're so proud of her for speaking out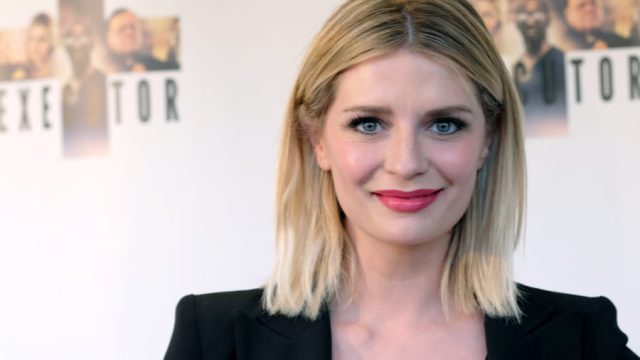 Unfortunately, the exploitation of women's bodies happens every single day. But one actress is speaking up.  Mischa Barton testified against her ex Adam Spaw in a Los Angeles courtroom, explaining to the judge that he has been lurking around her neighborhood and exhibiting the behavior of a stalker. As if that isn't terrible enough, she claimed that he had filmed her in an intimate way without her consent during their relationship, and then tried to sell the tape to pornography companies. This is just…unfathomable.
After such an overwhelming breach of trust and privacy, we're glad that Barton's court appearance yielded a positive result. Her temporary restraining order against Spaw was extended, and another court date was set later in the month to revisit the case.
Along with her lawyer Lisa Bloom, Barton emerged from the courtroom armed with a fighting spirit.
"We're going to continue to fight for justice in this case," Barton told reporters. "People should always have the right to protect themselves and especially women against people who stalk you, make you nervous, try to do things against you, try to release images without your consent. I consider this a victory today as well."
Of course she's absolutely right, we DO have the right to protect ourselves and to speak up about events that have caused us harm or grief. And while we're sure this is an extremely sensitive (and personal) subject, we're so proud of Barton for using it to raise awareness for other women who may be going through something similar.
Thanks for standing up for yourself, Mischa. We're positive your courage will make a difference.