Mischa Barton opened up about reinventing herself, and we're all about it!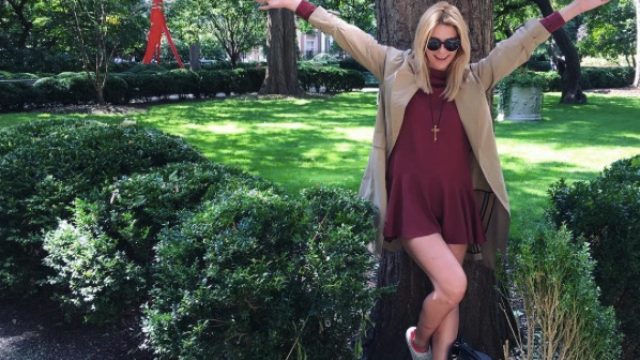 She used to grace our TV screens every single week, but it's been a while since we've seen Marissa Cooper Mischa Barton take the lead in something. Although if you browse her list of credits, there are a lot for 2017! And according to Barton, an exciting personal and professional reinvention is brewing.
In an interview with The Ringer, Barton opened up about life after The O.C.and how she feels about the future.
"I keep thinking of this thing I heard, that if you don't reinvent yourself every seven years, you're doing yourself a disservice. I think that's interesting. I think it's really hard to do  --  I think it's extremely scary for women especially, every seven years, but I'm kind of at that crossroads again. It's about time for me again to reinvent myself and do something different."
And it seems like she's in a positive state of mind these days, because her Instagram handle is "Mischamazing." DIG IT.
So much yes to the idea of reinvention! Change can absolutely be scary (and it can definitely be tempting to take the path of least resistance by keeping things the way they are). But perhaps one of the scariest things of all in life is never taking risks — and never really evolving.
This came on the heels of Barton opening up about how she didn't have the best of times as a contestant on Dancing with the Stars, emphasizing her struggle with the rigid structure of the show. "It wasn't collaborative like a choreographer on a film set…I was so confused by it," she admitted, before comparing DWTS to a The Hunger Games-style popularity contest.
Not everything is for everyone, and we're just glad that Barton shared her experience and seems to have her eyes on moving forward. She's currently co-hosting the car show Joyrideon the Esquire Channel, and we can't wait to see what she does next!
You're gonna kill it, Mischa! We just know it.
H/T: Us Weekly