Mischa Barton opened up about her tumultuous year, and we're sending her all our thoughts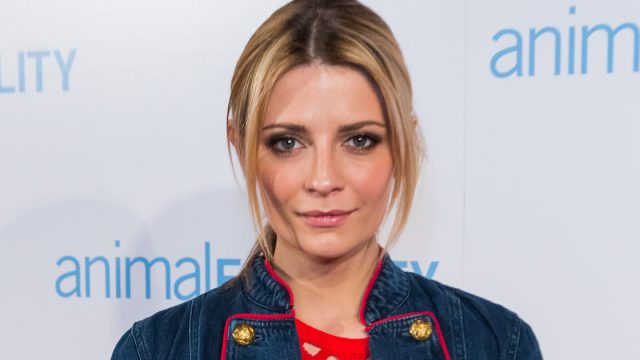 It's been a difficult few months for Mischa Barton, who recently sat down with Dr. Phil to talk about everything that has been going on with her this year.
It was reported in January that Mischa Barton had been admitted to hospital after a disturbance following a night out to celebrate her birthday. A leaked video, TMZ reported at the time, seemed to show Barton "rambling about her mom being a witch, the world shattering … and Ziggy Stardust." 
The star later released a statement saying that, while out celebrating her 31st birthday, she had been drugged using GHB, and, thankfully, she made a full recovery.
Barton then shared her story about being the victim of revenge porn. Holding a press conference, she told how private videos filmed without her consent were being shopped around on the internet.
"This is a painful situation and my absolute fear was realized when I learned that someone I thought I loved and trusted was filming my most intimate and private moments without my consent, with hidden cameras," she said. "And then I learned something even worse — that someone is trying to sell these videos and make them public."
https://www.youtube.com/watch?v=rbn2cM_Lj0c?feature=oembed
Now Mischa Barton has sat down with Dr Phil for a special episode to talk about her experiences.
In the episode, which is expected to air April 3rd, Barton opened up about what she experienced before being admitted to hospital, describing it as a "complete hallucination."
"I have no idea what I was talking about," she explained. "Before I blacked out and don't remember anything, it was more auditory and visual — but more visual, like specks of light and stuff like that. There's also blackout parts earlier in the night, and then I'll remember my friend saying, 'Please lay down and then it'll be gone again.' And the whole thing outside is just blackouts."
https://www.youtube.com/watch?v=YZMeymV9coo?feature=oembed
The former star of The OC also opened up about the leaked video, which People reports she called "complete emotional blackmail." 
"It was a crime. It is a serious crime to tape people without their knowledge like that and I had made the mistake of putting myself in the situation with the person so I just removed myself as quickly as I could, and then it just continued to be complete emotional abuse after that for the last several, several months, she said.
The actor also told how she found out about the video, noting that someone on the street came up to her and told her about it.
We can't imagine how difficult the last few months must have been for Mischa, and hopefully by sharing her story she's able to get some sort of closure and healing.
We're sending her all of our most positive thoughts.