Miranda Lambert just announced she's engaged — to someone other than her boyfriend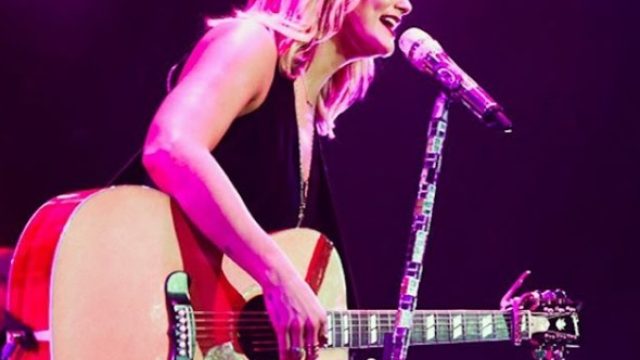 It's not just Blake Shelton who's moving on. In fact, it looks like Miranda Lambert really found herself a nice, young gentleman to spend the rest of her life with. His name? Sebastian.
According to US Weekly, Sebastian, a 6-year-old fan, proposed to Lambert before her show with a gorgeous pink ring. And Lambert said yes! Under one condition, that is.
"I said YES! But he has to wait 25 years," Lambert said on Instagram.
She was so touched by the sweet proposal, that she even mentioned it in the middle of her MetLife Stadium show in New Jersey.
https://www.instagram.com/p/status
"He was such a gentleman, and maybe my favorite proposal ever," Lambert said. "Thank you, Sebastian."
Of course, by all accounts, Sebastian looks like he's absolutely glowing (and probably counting down the days until he turns 31.) Lambert's boyfriend Anderson East hasn't made a peep about the proposal yet, but hey — a little competition is always good.