Miranda Kerr's bridesmaid dress is so gorgeous we'd wear it as a wedding dress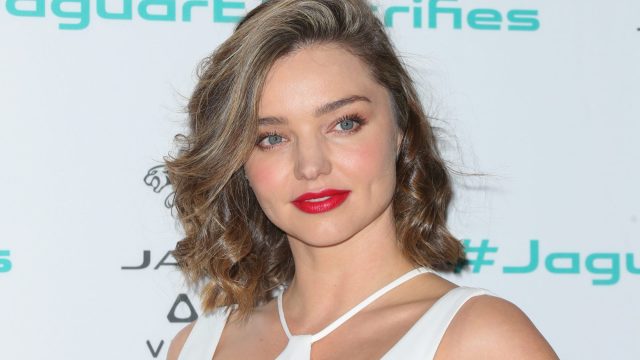 If you're planning a spring or summer wedding and have yet to find the perfect dress, we've got you covered. Miranda Kerr's recent bridesmaid dress is actually our dream summer wedding gown. Kerr wore the ivory crocheted lace ensemble to her brother's Australian wedding and looked like a vintage fairy princess.
Keeping the look light and ethereal, Kerr and her fellow bridesmaids paired their white dresses with peach-toned flower crowns and nude heels. Mother to the Kerr siblings, Terese Kerr, shared photos of the wedding party on Instagram.
Now we for sure believe in love at first sight because Kerr's dress is making our heart ache in the best way.
Look at how perfect this wedding party is. Those bell sleeve bridesmaid dresses are also giving us feels.
So maybe you just got a twinge of inspiration from the Kerr wedding. It's time to think spring and look at some beautifully simple crocheted lace dresses that will make you hear wedding bells. But wedding or no wedding, these white lace frocks are perfect for any fancy warm weather occasion.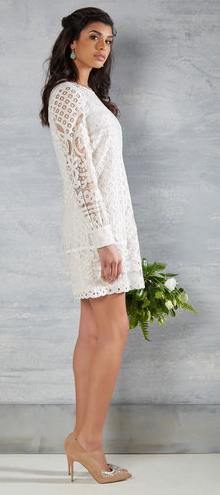 We love this dress because of its high neckline and open lace sleeves. More similar to the dresses of the other members of the Kerr wedding party, this dress gives off a '60s vibe and would look beautiful paired with a colorful flower crown.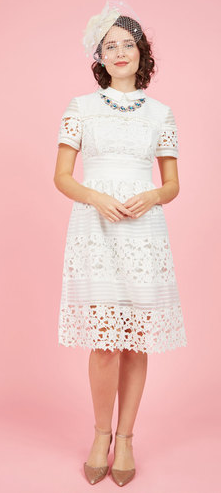 With a vintage 1950s flare, this dress also offers a high neckline with collar detail. Peek-a-boo lace adorns the cap sleeves and the hemline giving the dress an airy feel while still staying modest. We're also loving the vintage cage veil and could definitely see this being a perfect fit for a retro-loving bride.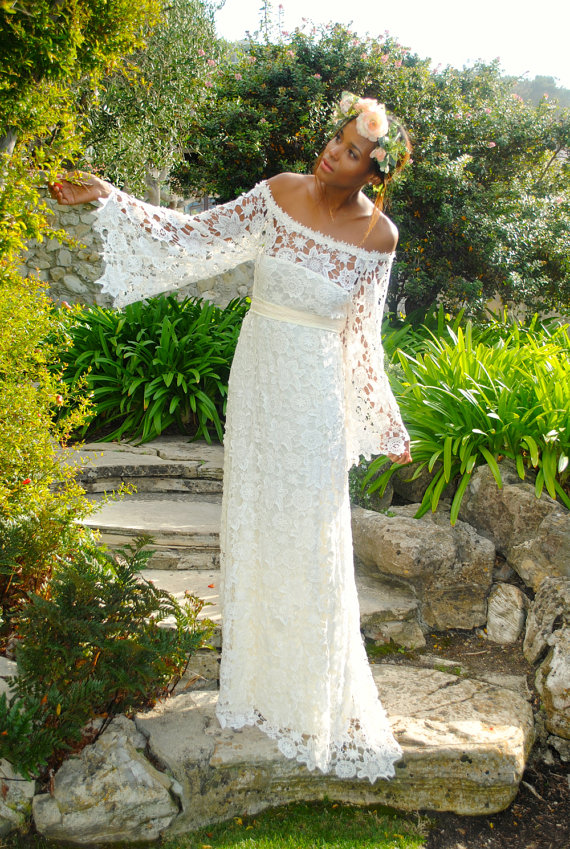 Um…WOW. If this isn't a boho bride's dream dress, then we don't know what is. This handmade selection is almost too beautiful to describe, but we'll do our best. It's a bell-sleeved, crocheted lace, full length, wonder. The model is even wearing a flower crown similar to that of Kerr's.
This Dreamersandlovers short bell-sleeved lace dress is also crazy awesome. For $520, you're getting a handmade wedding dress! That's insane!
Add these beauties to your wedding inspiration Pinterest board and get ready to have the most amazing boho/vintage wedding of the century.