Miranda Kerr got real about her split with Orlando Bloom and we love her positivity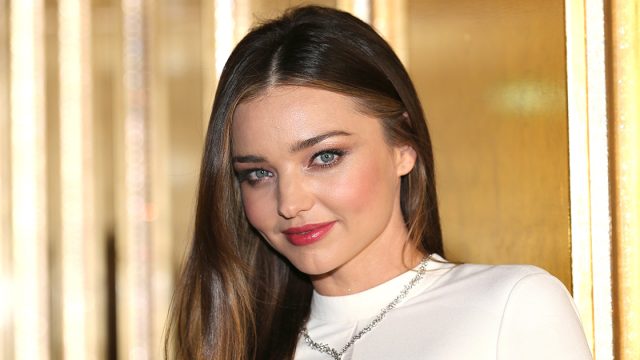 The breakup of any relationship is hard, and we can't imagine how difficult it must be to go through that experience in the glare of the public eye. That's why we weren't surprised but deeply saddened to learn that Miranda Kerr said that she suffered from depression following her divorce with Orlando Bloom.
Opening up to Elle Canada, the model and mother of one spoke about how difficult the split was for her and our hearts totally go out to her.
While the couple called an end to their relationship back in 2013, Miranda has bravely talked about how it affected her life.
"When Orlando and I separated," she told the magazine. "I never understood the depth of that feeling or the reality of that because I was naturally a very happy person."
Miranda explained to the magazine that through meditation and mindfulness, she was able to cover come her demons.
This, she says, helped her find the perfect balance with her ex-husband and the five-year-old son, Flynn Christopher Bloom, who they co-parent together.
"The most important thing is that when he has his time with me, we have quality time together, and when he's with his dad, he has quality time with him," Miranda said. "And it works out really well because I book in my photo shoots for the time he's with his dad, and the rest of the time I just get to be a mom."
In fact, for Miranda's birthday, Evan got her the sweetest gift and we love what it represents: a willow.
"That's my favourite tree because I have this philosophy that we should all be like willow trees—people think that in a big storm, the oak is the strongest tree, but it's actually the willow tree because it's very, very flexible," she said.
We're so happy that Miranda has found a happy and tranquil place in her life. Her divorce must have been hard and we're so glad that she's been able to figure out things for her son.
Miranda Kerr's Elle Canada cover issue is available now.