Miranda Kerr is a neon beauty in pink and orange dress at Paris Fashion Week
Is there really anything Miranda Kerr can't pull off?
The 33-year old Victoria's Secret model attended the Louis Vuitton show at Paris Fashion Week recently and looked absolutely breathtaking in a bold two-tone dress! Seriously, only a supermodel could pull off two neon colors and make it look effortless and chic.
Okay, lets talk about this *entire* look here. Wearing two bold colors on top of one another is a risky move, but Miranda makes it look so easy! Simple hair and makeup tone the look down a bit, while a fun leopard print purse and chunky combat boot heels add a fun edge to the outfit!
Miranda's animal-print purse accentuates that gigantic rock on her ring finger! Or is it the other way around? Either way, both look amazing!
Um, okay, can you say #squadgoals? Because we can!
The 33-year old model looks like she's casually strutting down a runaway!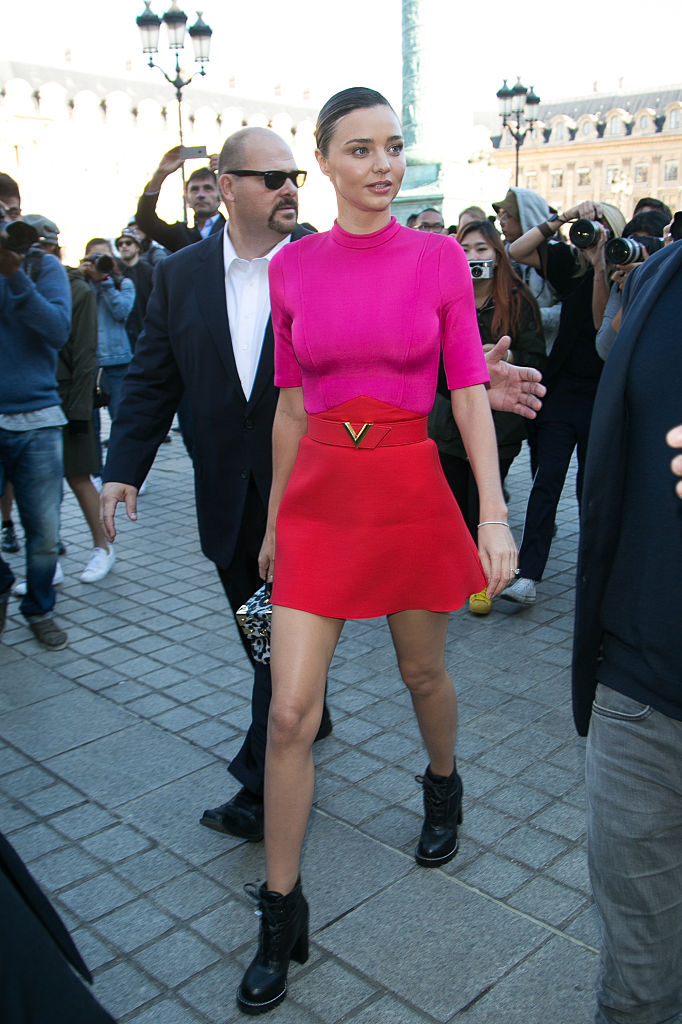 We absolutely LOVE this look!