Miranda Kerr got married, and it sounds like the sweetest relationship
A big congratulations are in order for the fabulous Mrs. Miranda Kerr! That's right, Mrs., because the Australian supermodel, beauty brand founder, and Victoria's Secret Angel just got married! (And obviously she can also go by Ms. or "Grand Supreme Super Model Ruler" or, like, whatever prefix she wants.)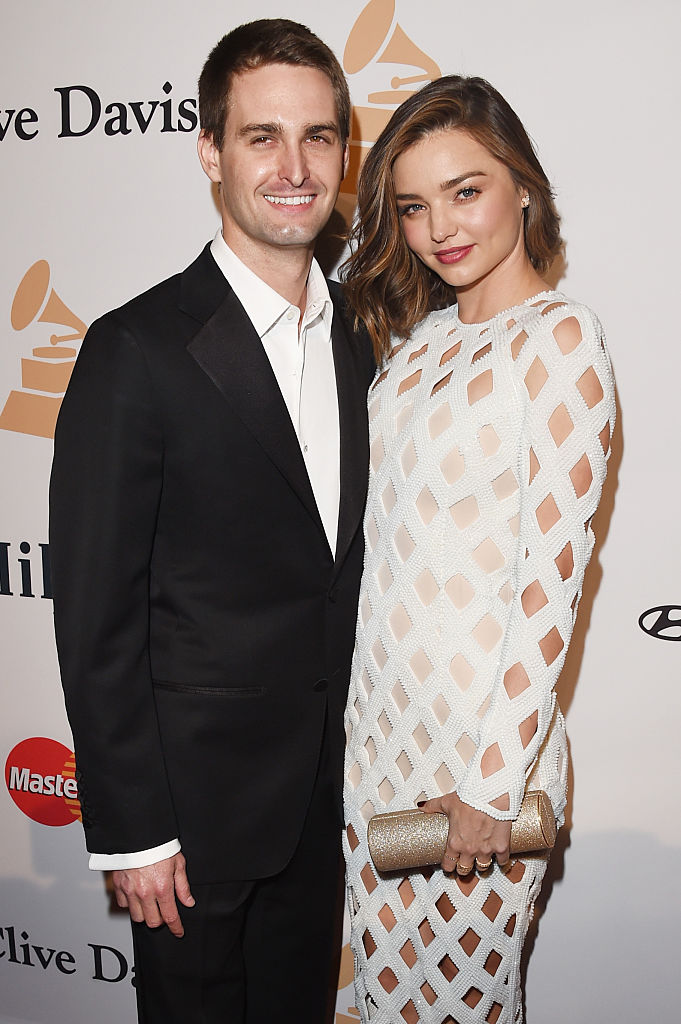 Her new husband is no slouch either. Kerr married Evan Spiegel, the cofounder/CEO of a little app you may have heard of called Snapchat. (Man, we hope there wedding had some AWESOME geofilters.)
We just got the wedding details from People, and Miranda Kerr and Evan Spiegel sound like they are RELATIONSHIP GOALS.
Er, make that MARRIAGE GOALS.
The wedding was TINY. Only 40 guests! Fam and friends hung out at Spiegel's house before the ceremony, which took place in an undisclosed location. That's fine Spiegel and Kerr, you have your super-romantic secrets and you KEEP them! Then guests were shuttled back to Spiegel's house where the wedding reception was held in the backyard.
As a source told People, "For a small wedding, it has been a huge production. The wedding and reception are intimate, but lavish and classy. Miranda has been very involved. She has great taste and knew exactly what she wanted.
Man, this sounds so dreamy. A wedding invite list so tiny you actually get to spend quality time with every guest on your big day? A fancy backyard wedding at your new hubs house? Intimate and lavish in the same sentence?
A big congratulations to Miranda Kerr and Evan Spiegel for this awesome life transition!
We wish you guys so much happiness and a lifetime of intimate (and lavish) parties!