Miranda Kerr's engaged, meaning she's about to become the First Lady of Snapchat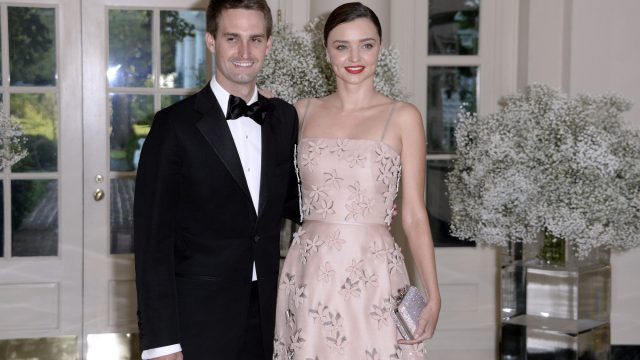 Big news, you guys: Miranda Kerr is engaged!
The supermodel is about to make it official with her beau of one year, Snapchat founder Evan Spiegel. The two met at a Louis Vuitton dinner in New York (because, of course they did!) and hit it off immediately despite an 8-year age difference (Evan is 25; Miranda is 33).
But Evan founded Snapchat—now the third most popular social media platform—when he was still a college student at Stanford, so we think it's safe to say he's mature for his age.
Of course Miranda shared the news on social media, although she opted for a Bitmoji image on Instagram to illustrate the big moment:
The caption? "I said yes!!!!" Seems like an appropriate way to announce your engagement (though we maybe were hoping for an engagement Snap vs. an Instagram shot).
These two are pretty adorable together, huh?
Congrats to the happy couple! Now we eagerly await pics from the wedding, which is sure to be one for the ages.